Christmas at Tokyo Disney Resort Part 2: Disneyland's decorations and merchandise
In my last post, I wrote about the edible Christmas treats at TDR. Of course, there is more to Disneyland and Disneysea than just the food (although the food is one of my favourite parts!). The effort that goes into making the parks a beautiful place is astounding. I'm not sure how they can go from having the parks covered in Halloween decorations one week, to being decked out for Christmas just seven days later, but somehow they manage to pull this off and this year I got to witness it!
Both my partner and I felt that there were more Halloween decorations than Christmas decorations, but then again, we visited on THE week of Halloween, and then we visited on the very first day of Christmas. It's possible that they add decorations as the weeks progress. Or maybe they don't need to put up as many Christmas decorations because soon enough it'll be snowing, and this will create the perfect effect anyway. Enough pondering, though! Here are some of the photos that I took as we raced around taking in as much of Tokyo Disneyland's Christmas Fantasy 2014 as we could!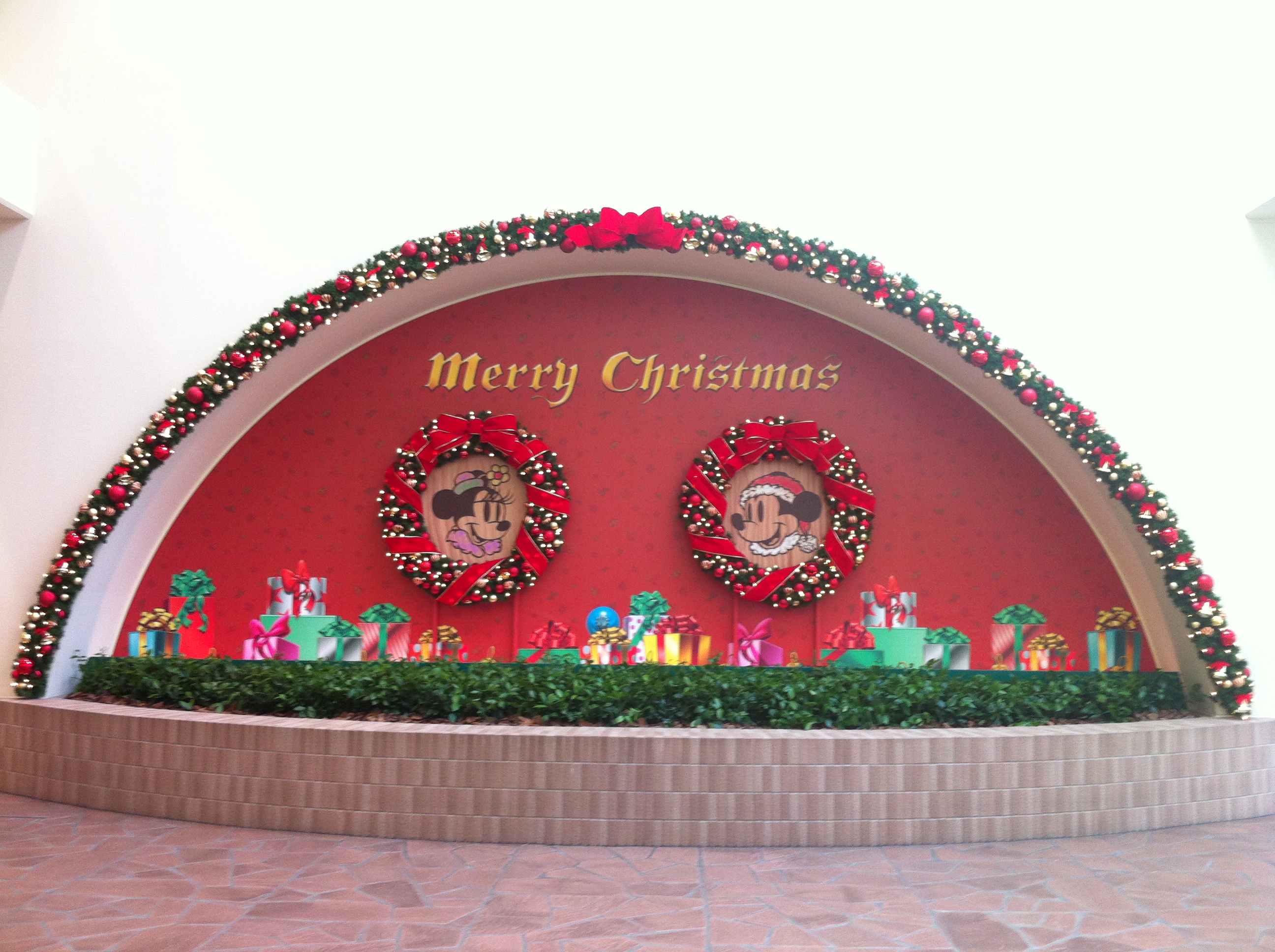 Resort Gateway Station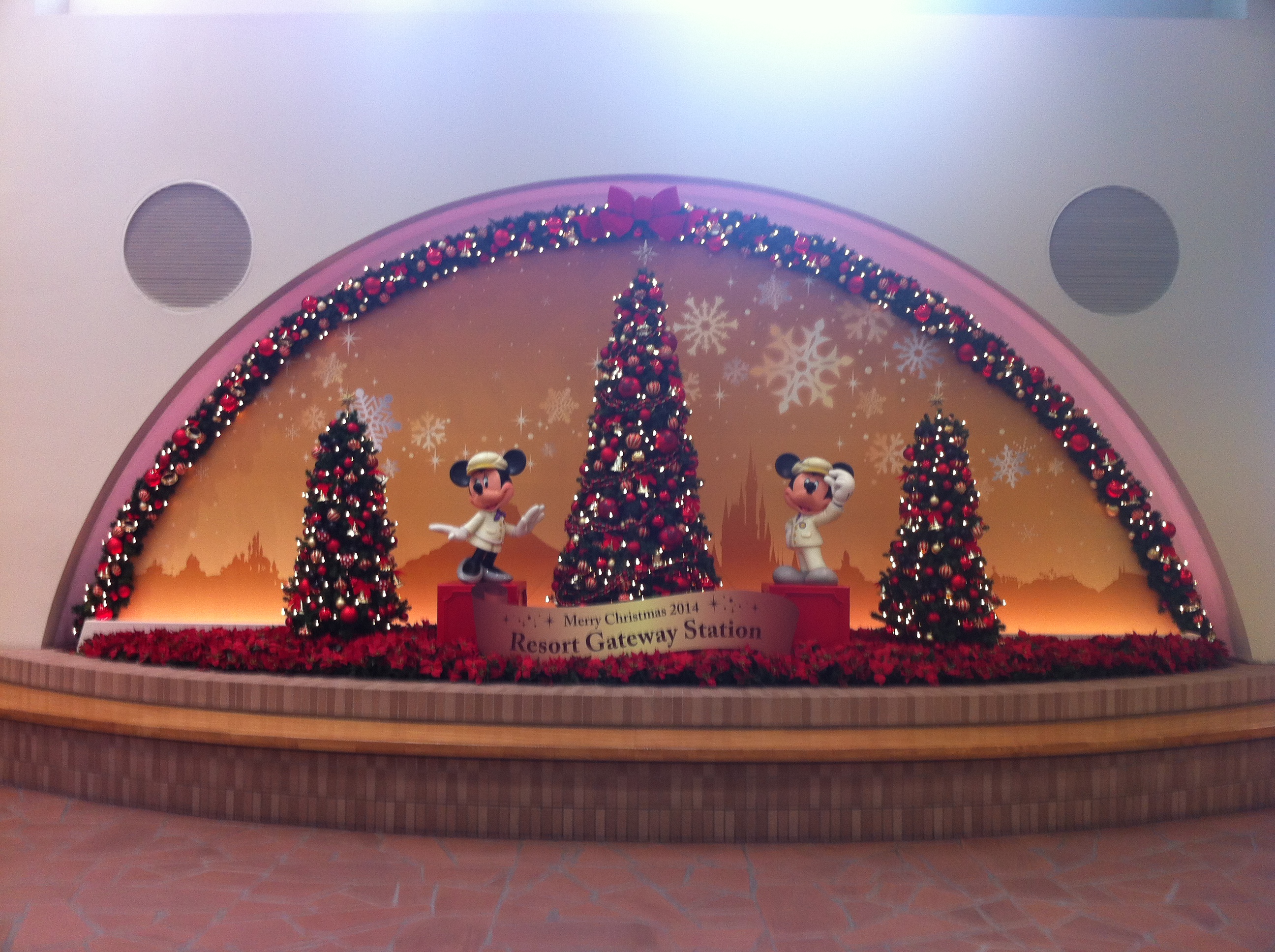 The second display at Resort Gateway Station.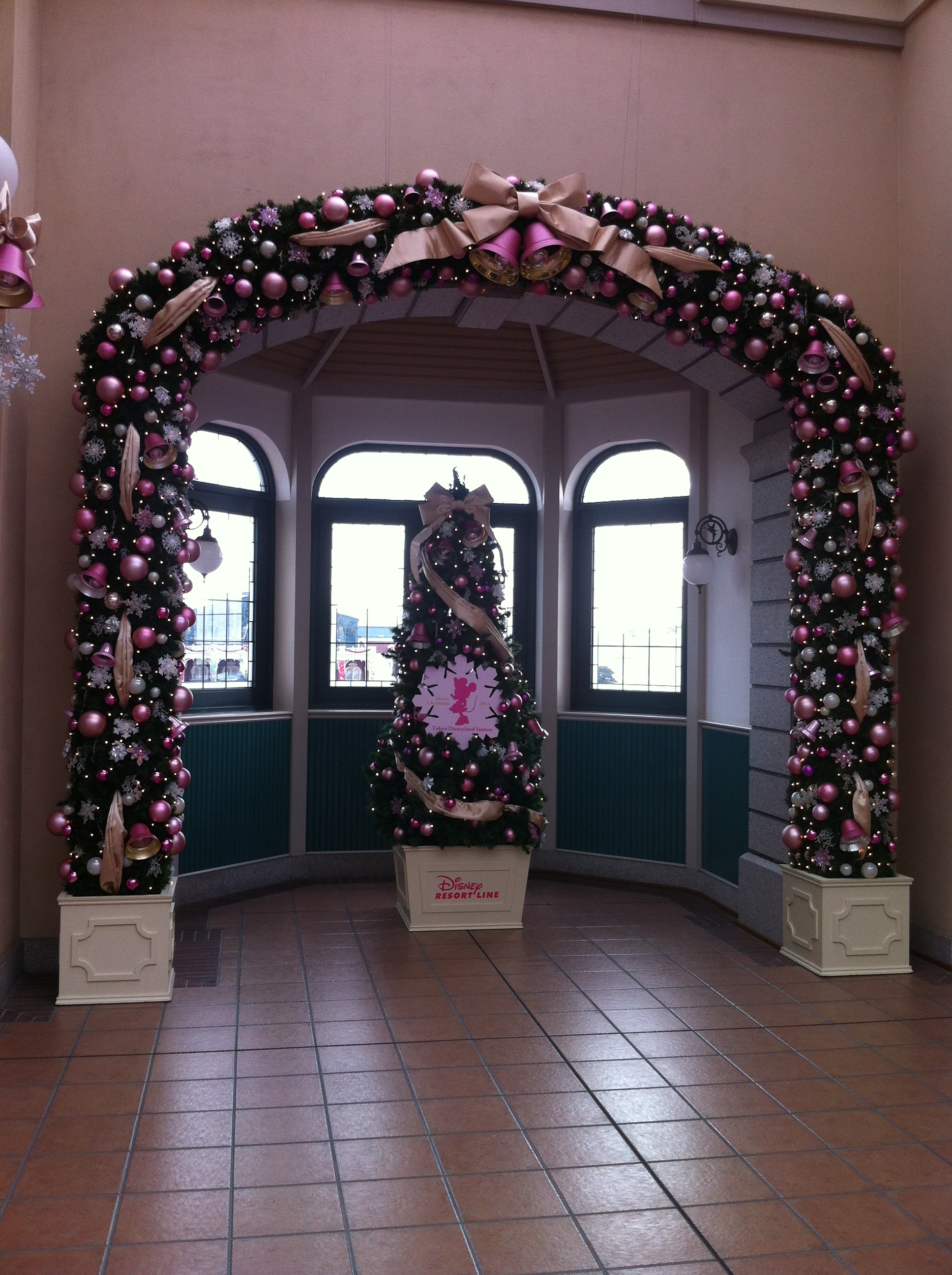 Decorations at Disneyland Station.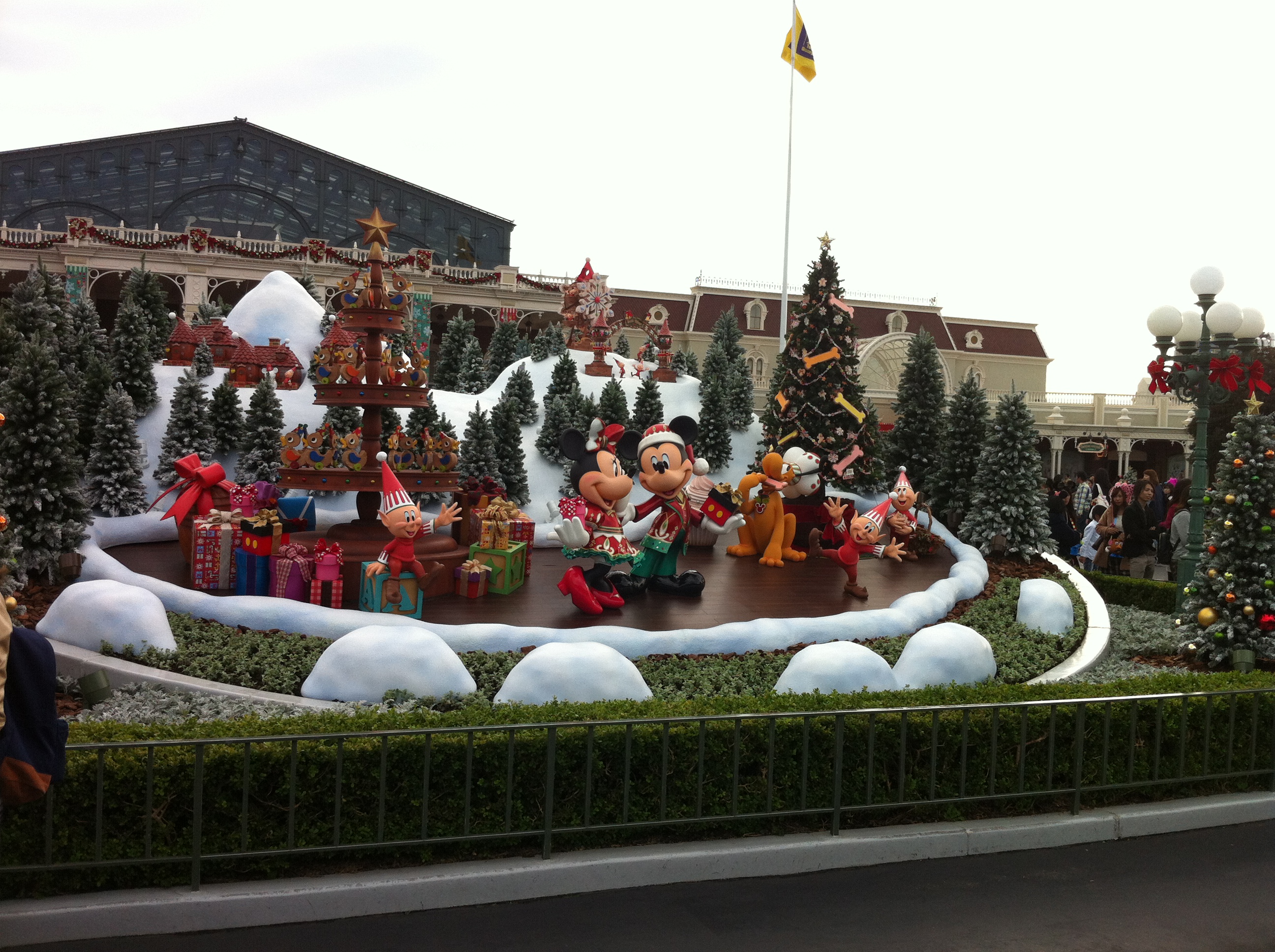 Christmas displays at Tokyo Disneyland.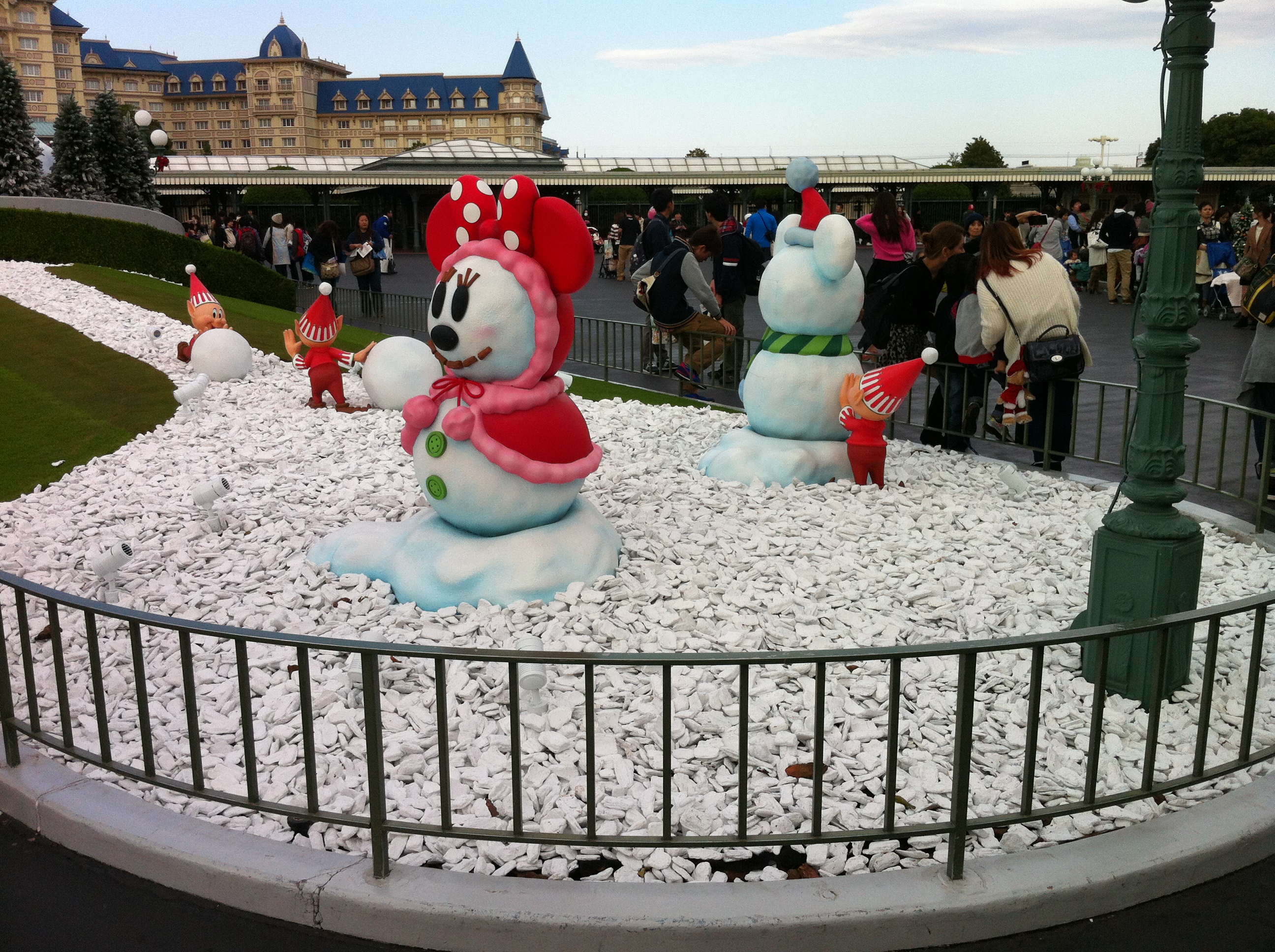 Mickey and Minnie Mouse Christmas snowmen.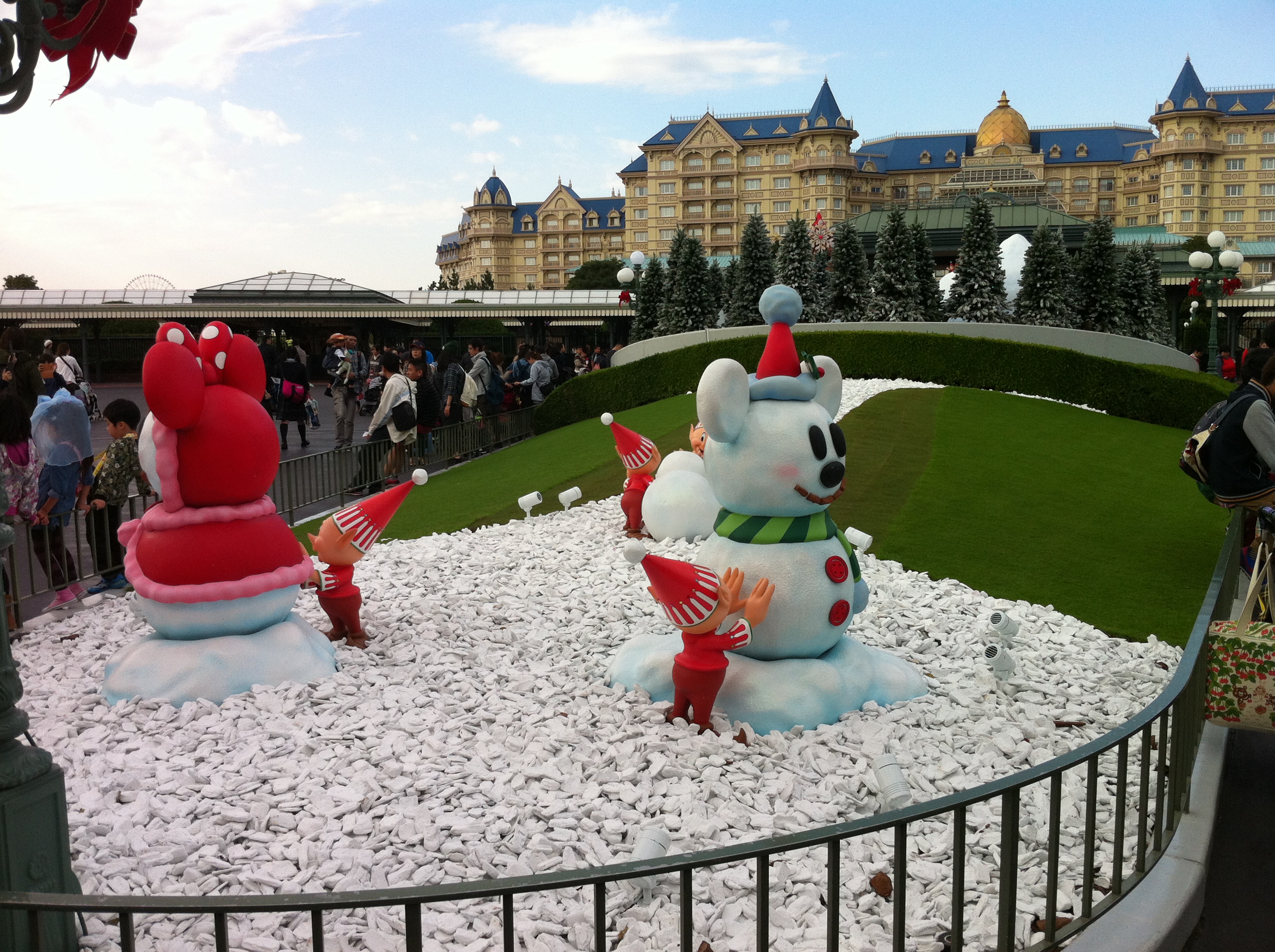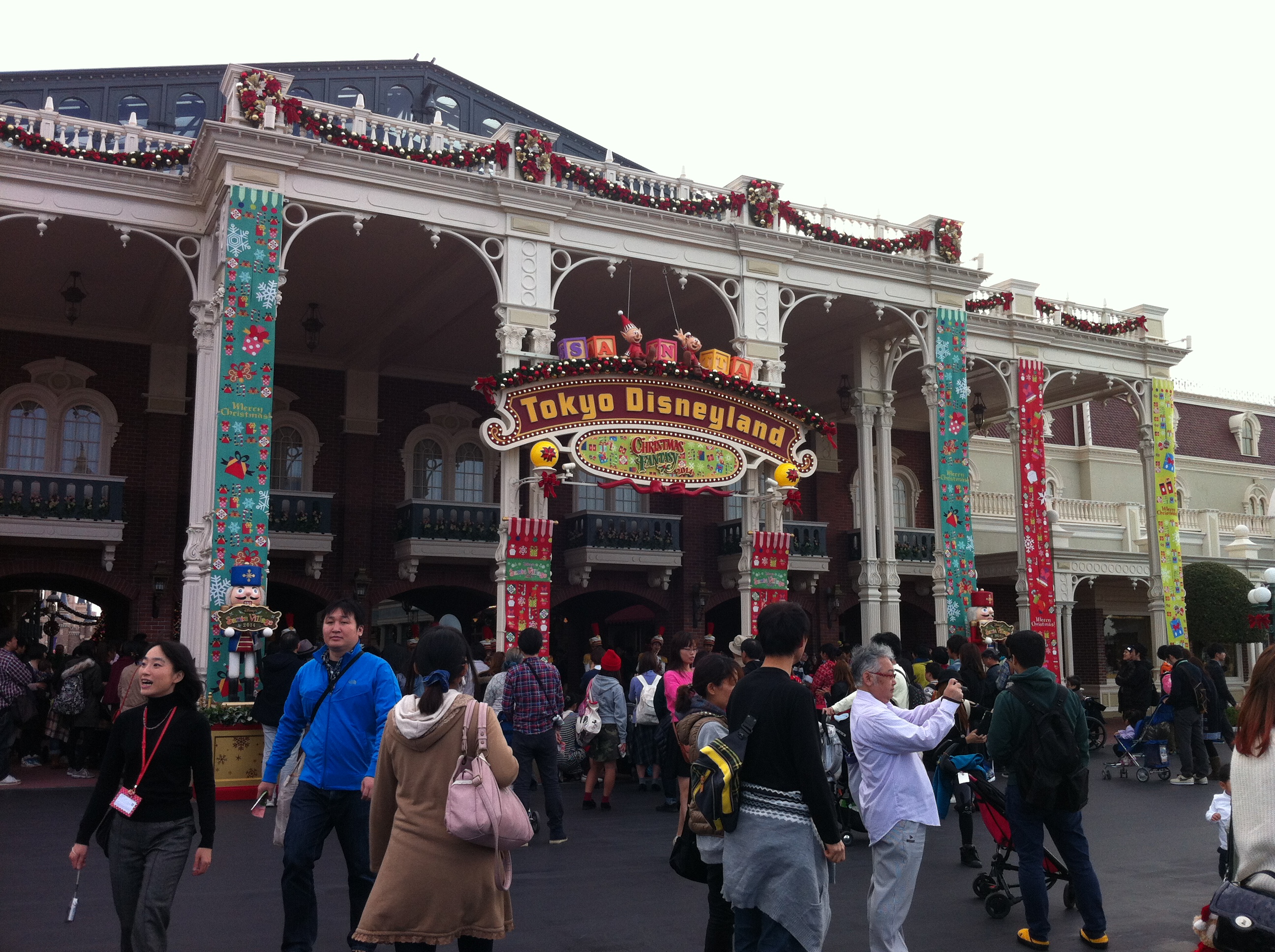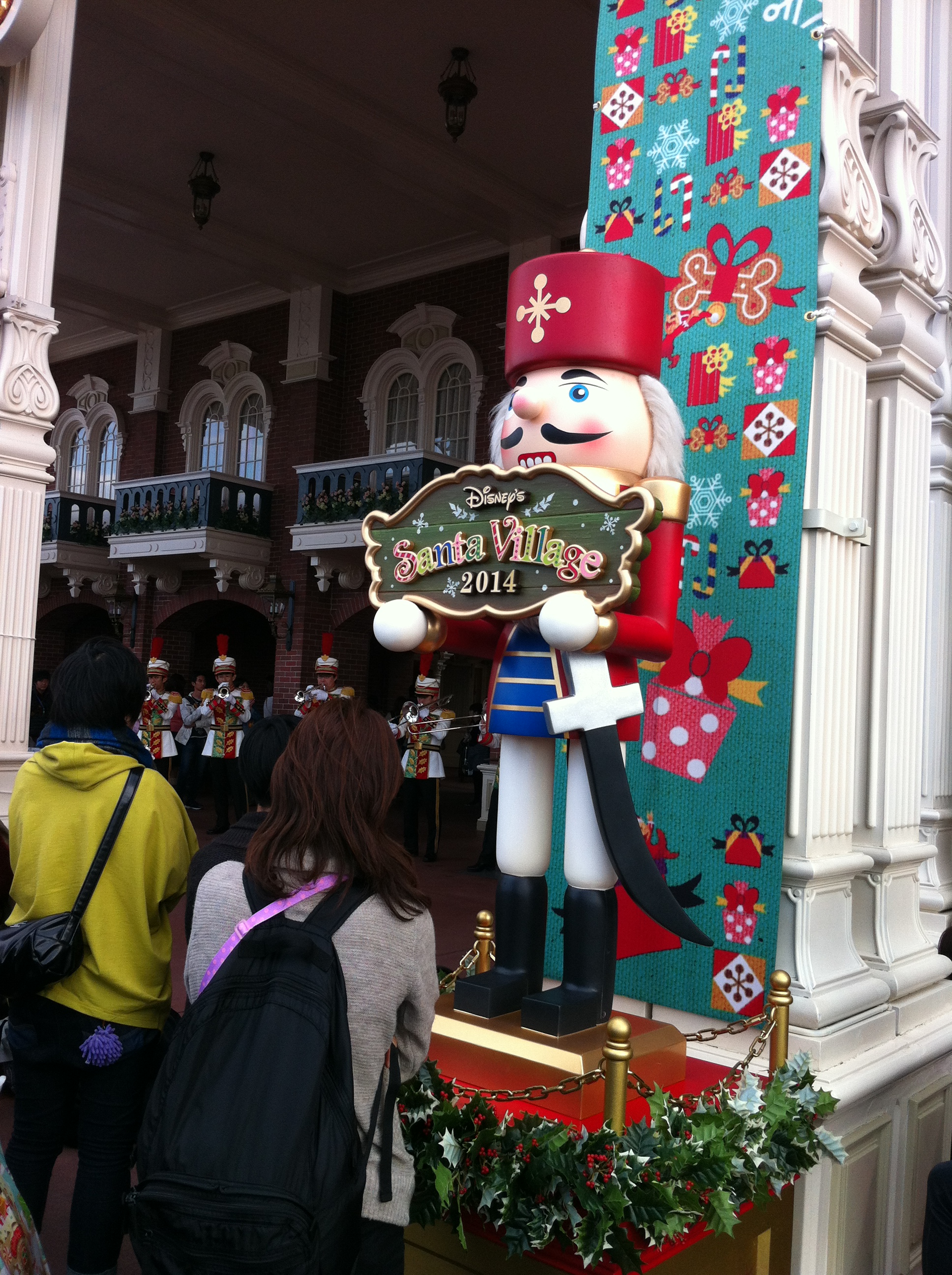 Check out the Christmas marching band in the background.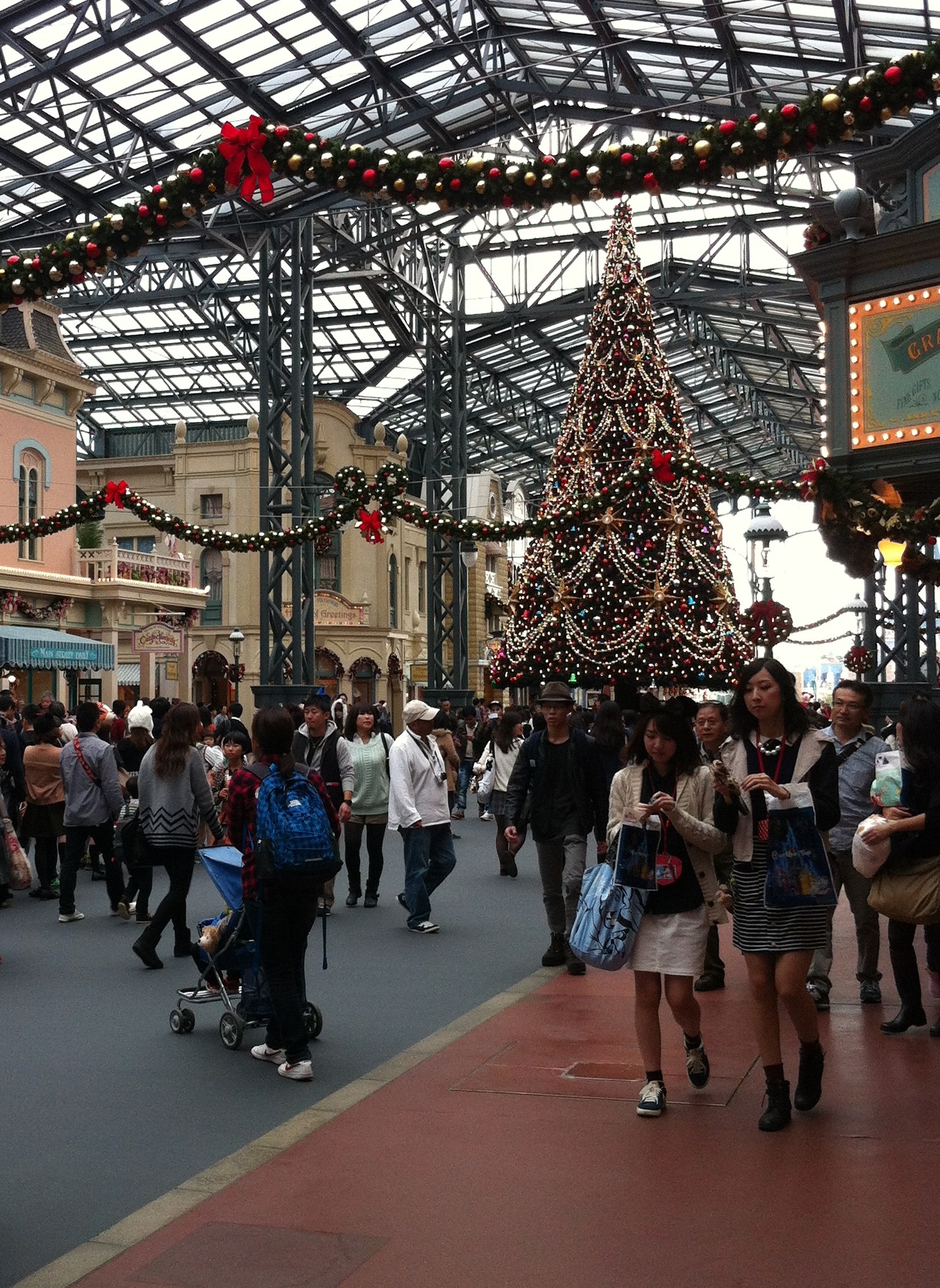 One of many Christmas trees! Seasonal merchandise is very popular at Tokyo Disneyland (that's an understatement!) and Christmas is no exception. Here are some photos of some of the 2014 Christmas merchandise at Disneyland (it was chaos in those shops!):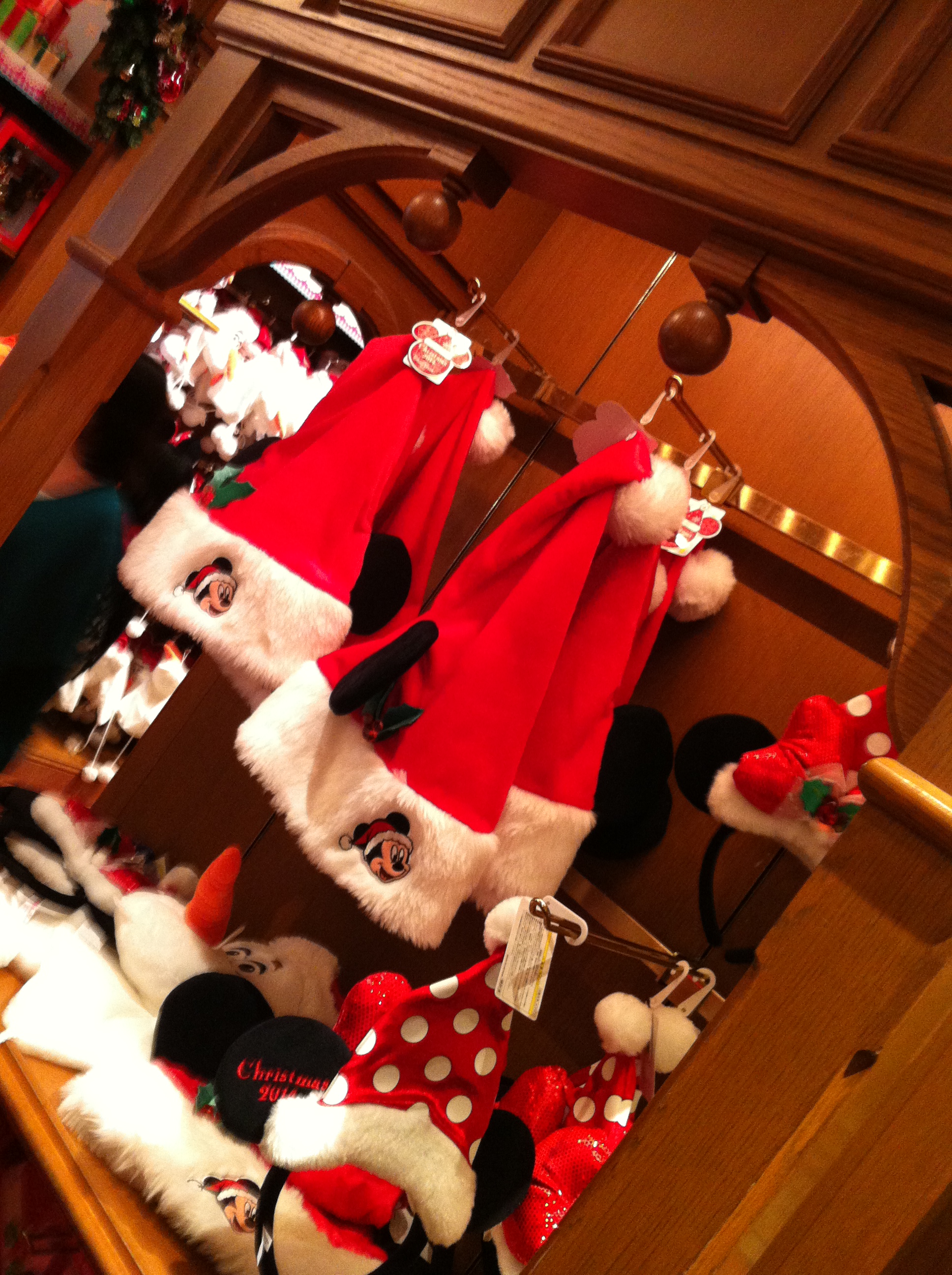 The 2014 TDR Christmas headgear includes a headband with ears, a small Santa hat with white polka dots, a big puffy red shimmery heart and some ivy, as we as a large santa hat with ears and a little Mickey applique.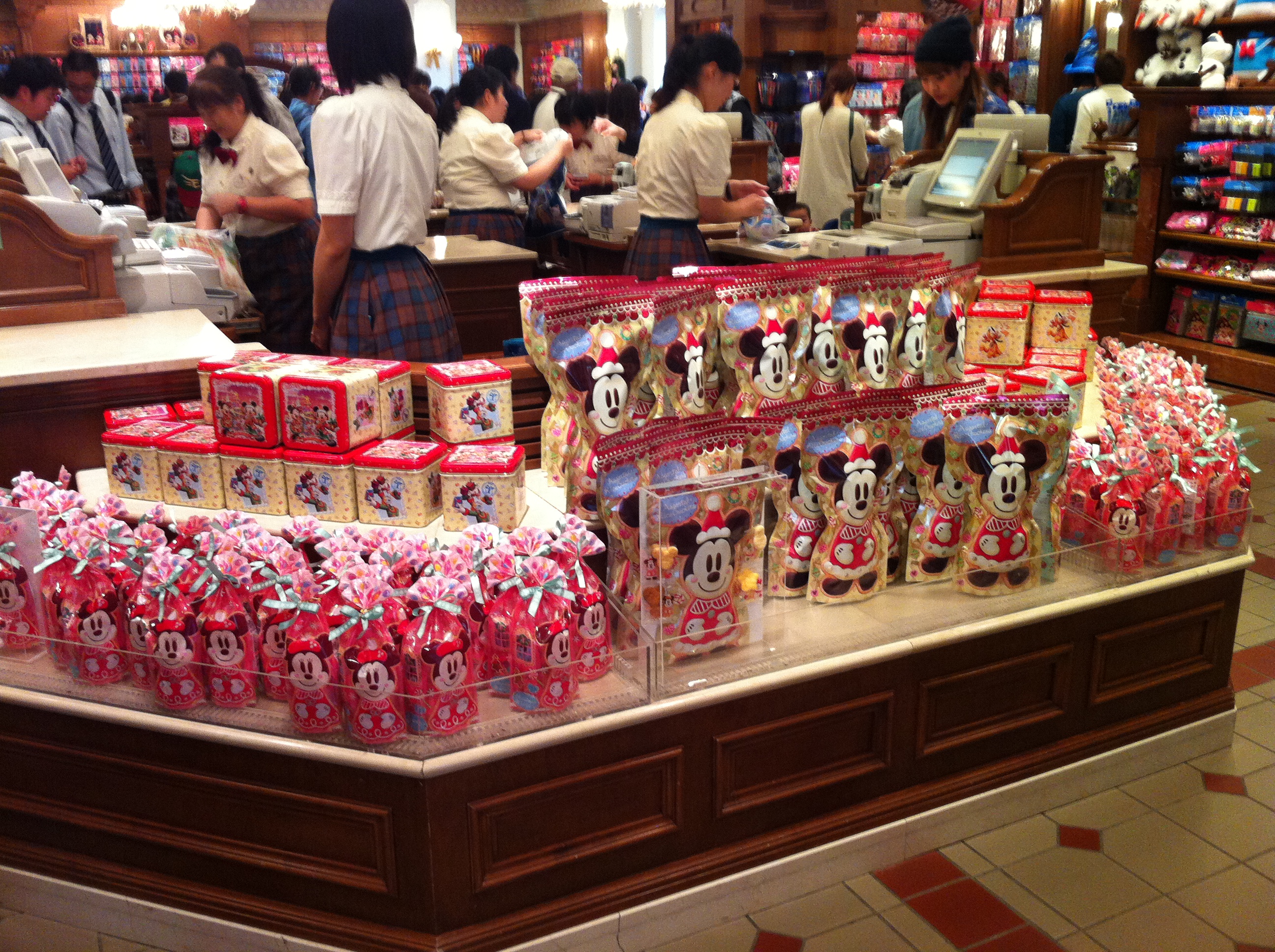 Minnie Mouse Christmas cookies and other similar treats.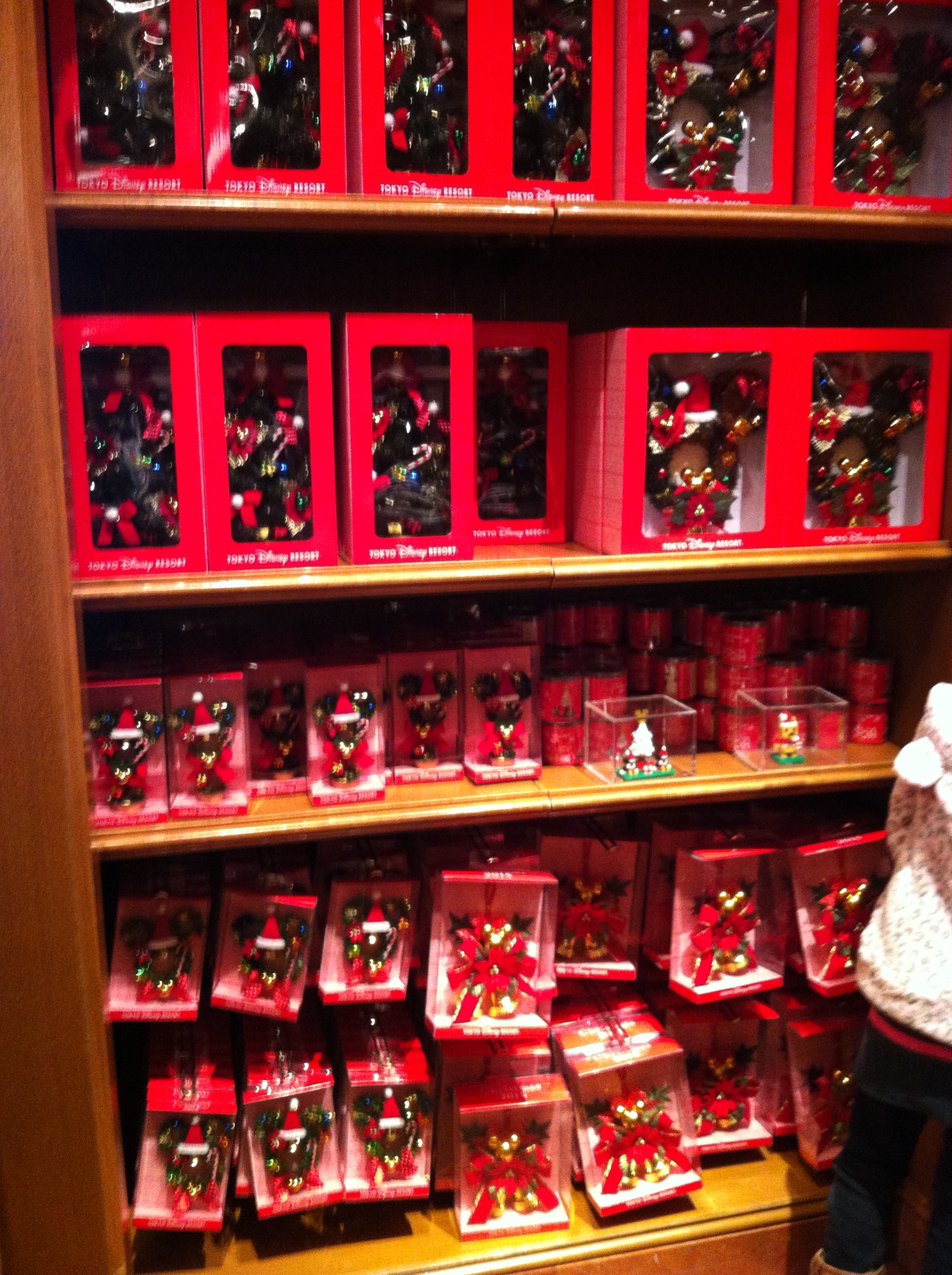 Christmas decorations and wreaths.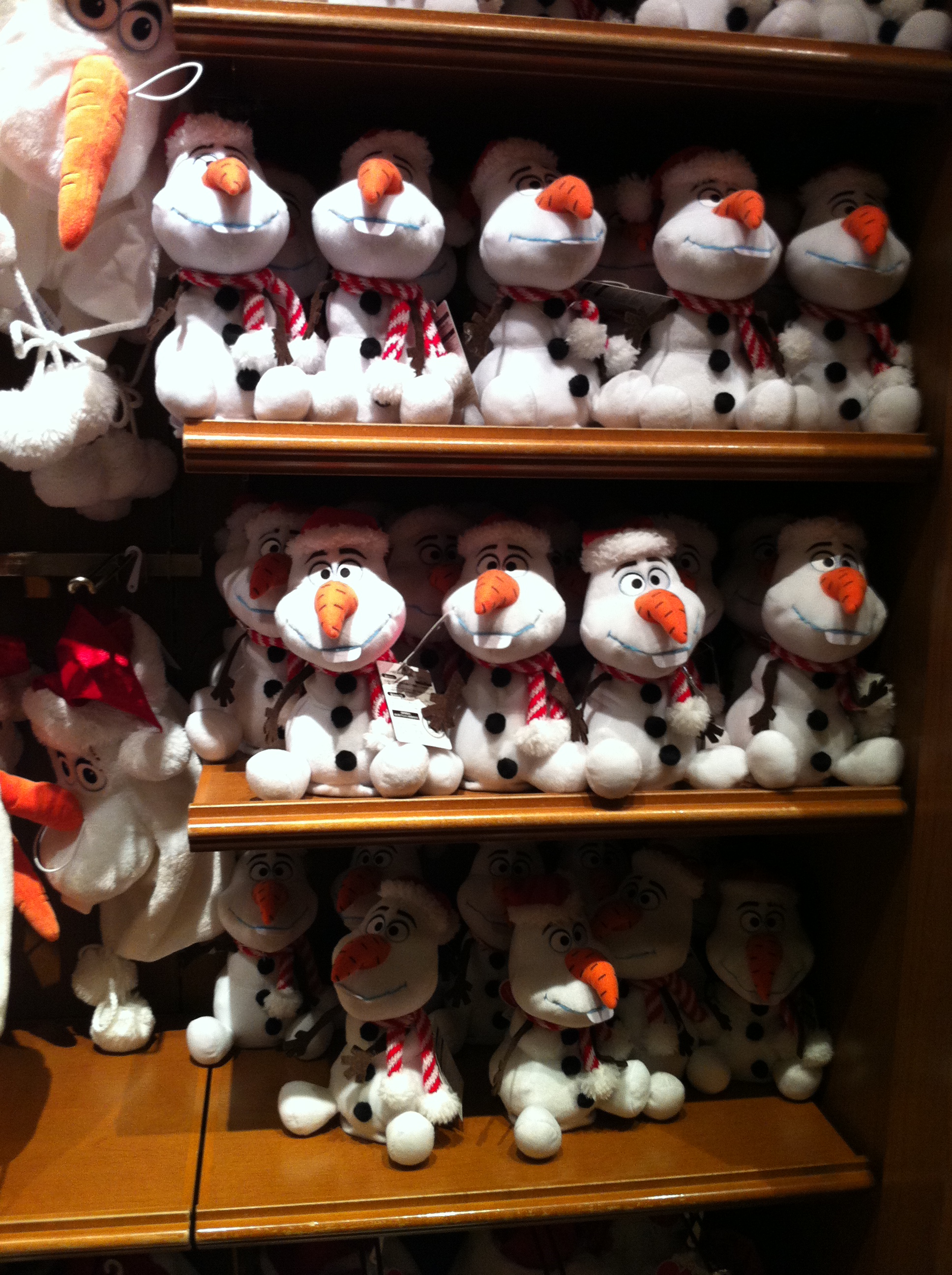 Christmas Olaf with a Santa hat and matching scarf.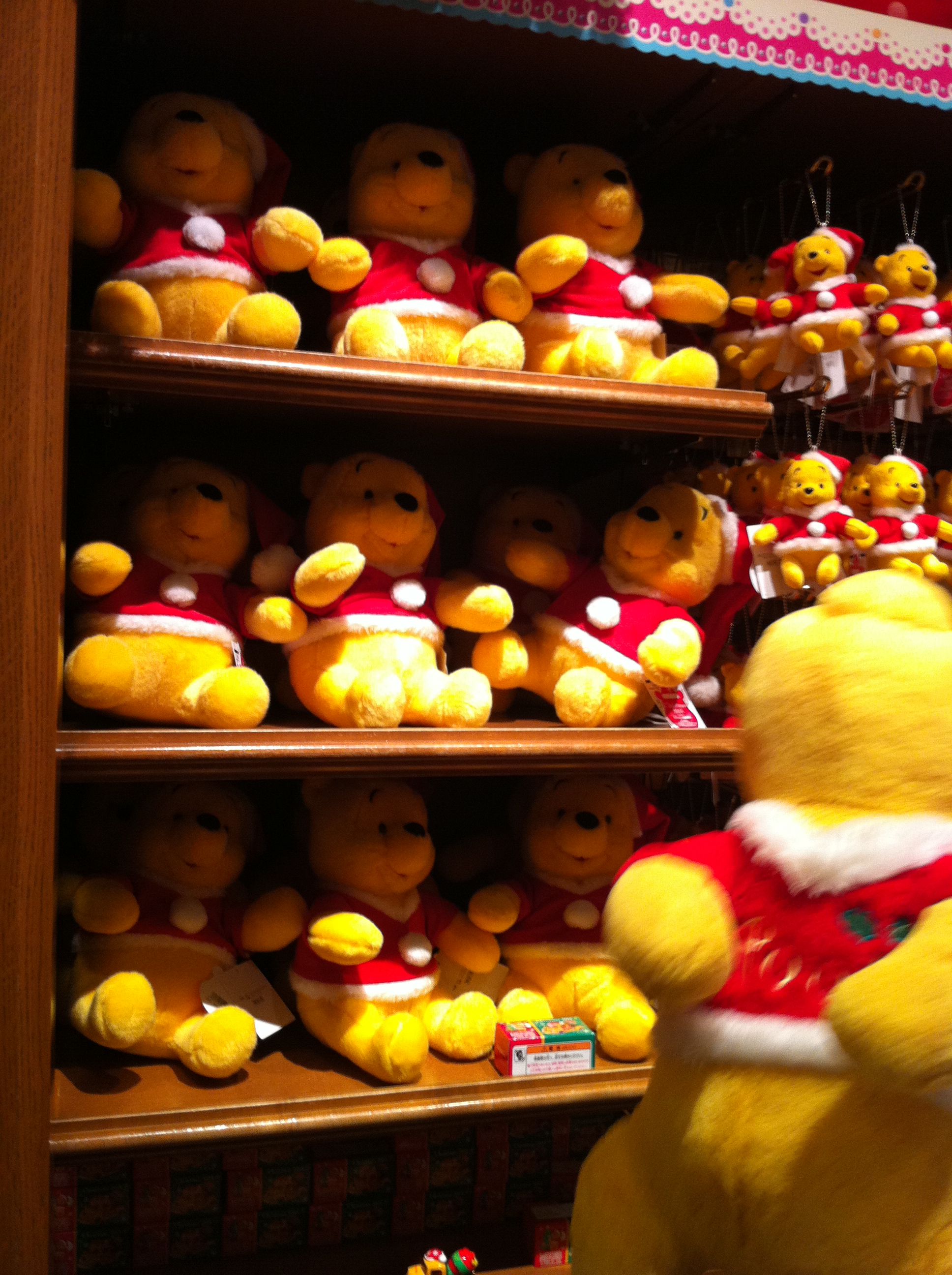 Christmas Pooh with a Santa hat and matching jumper.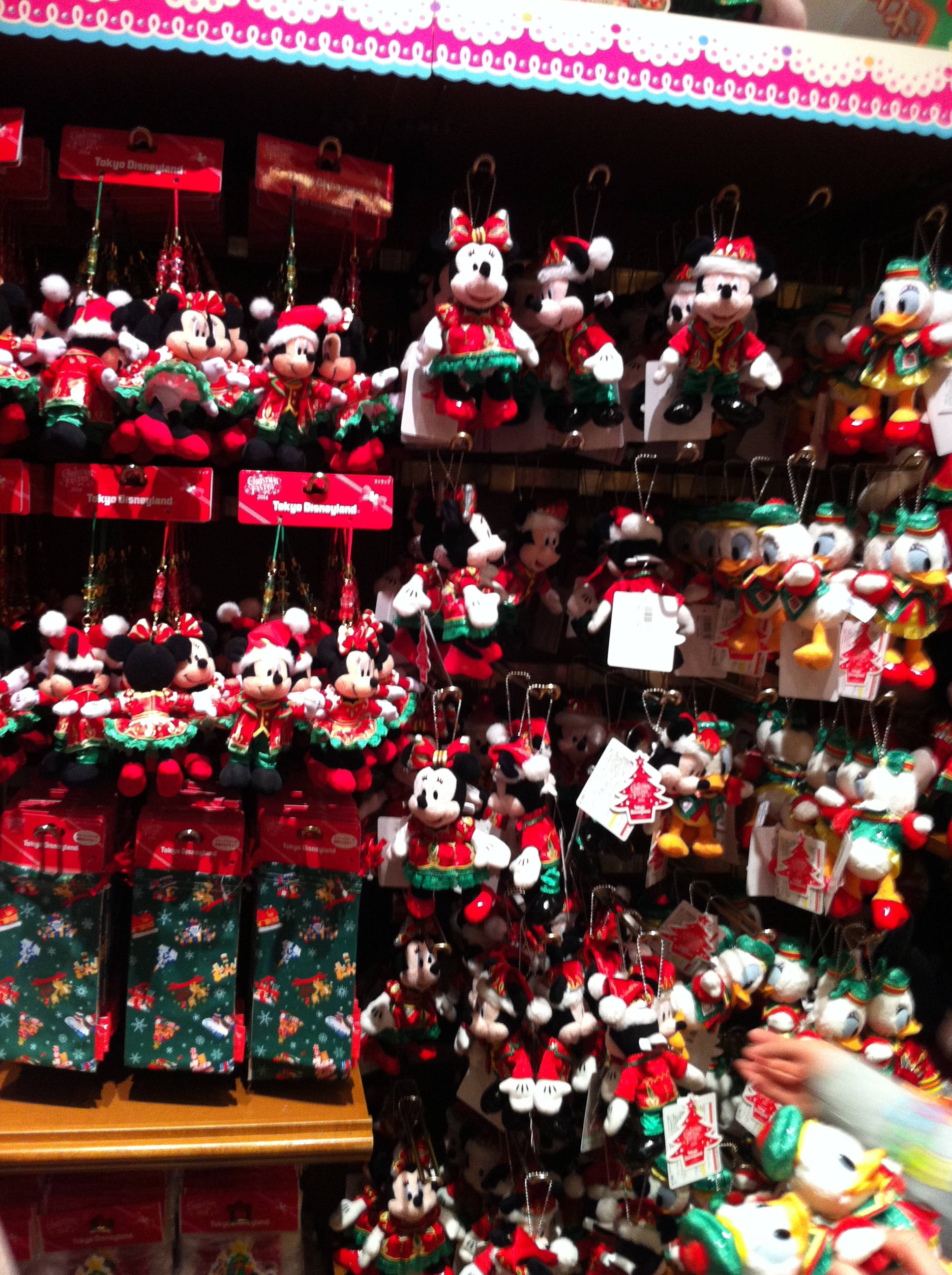 Mickey Mouse, Minnie, Donald Duck and other soft toys/Christmas decorations.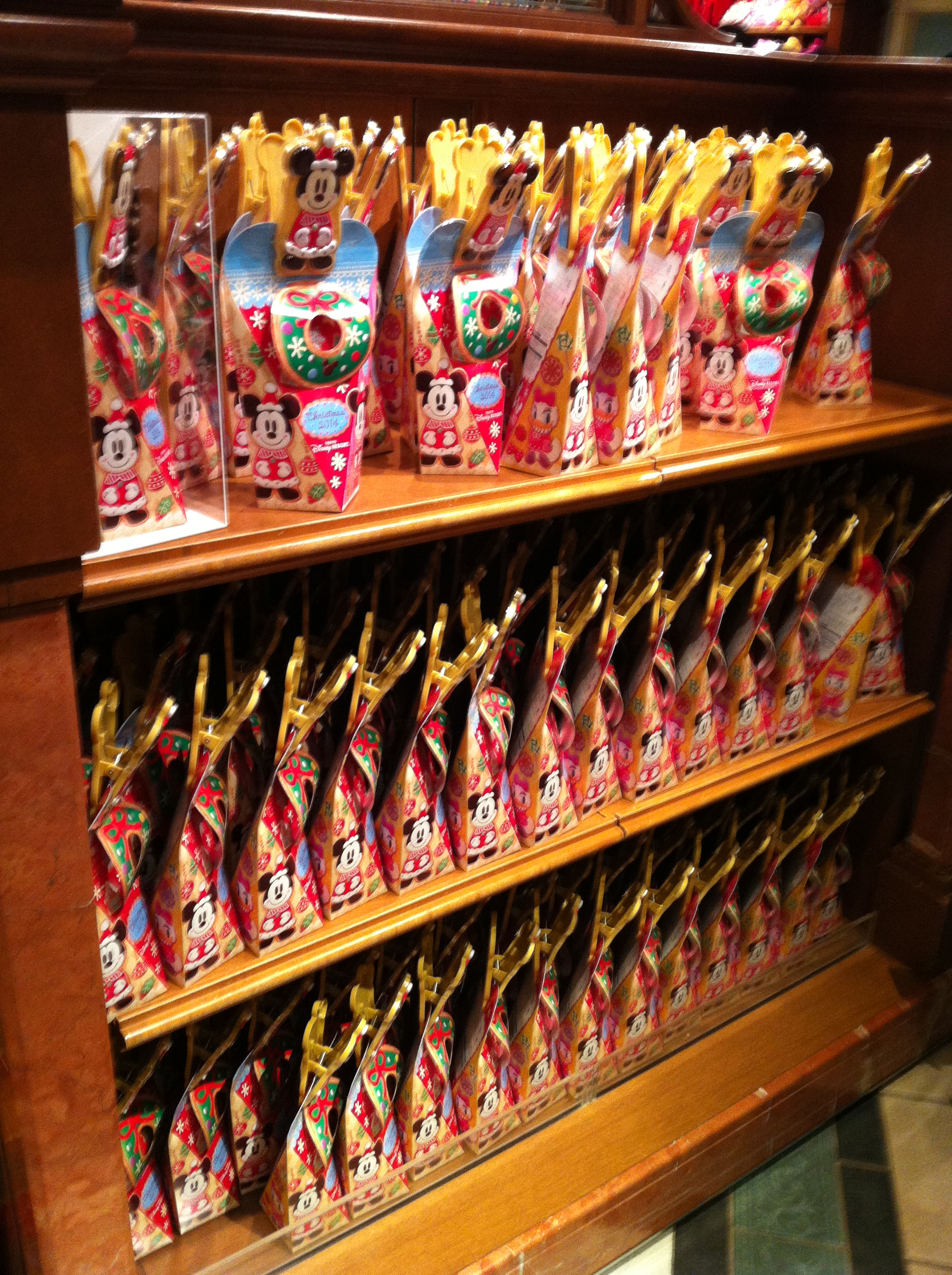 More Minnie Mouse cookies.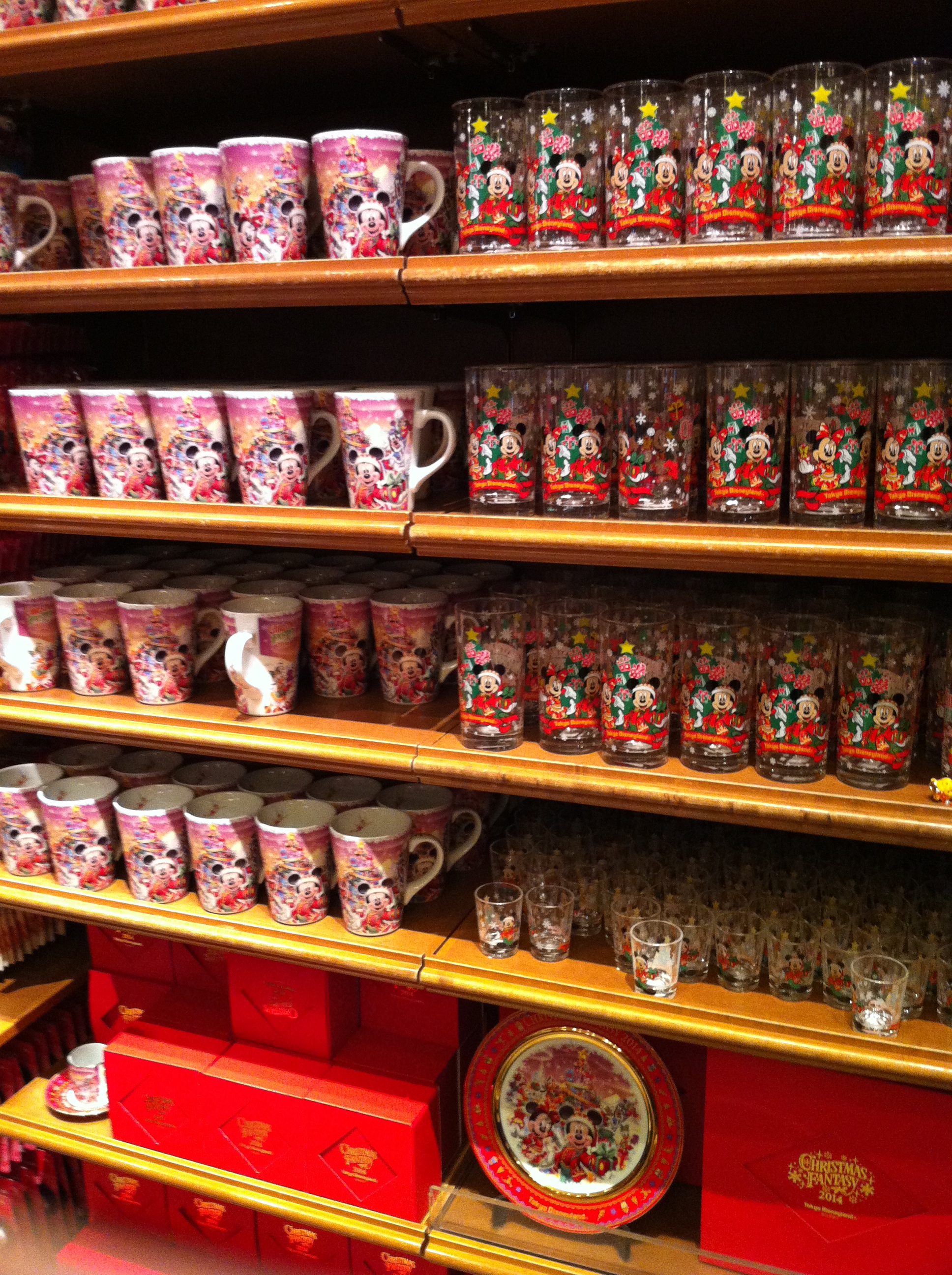 Christmas mugs and glasses.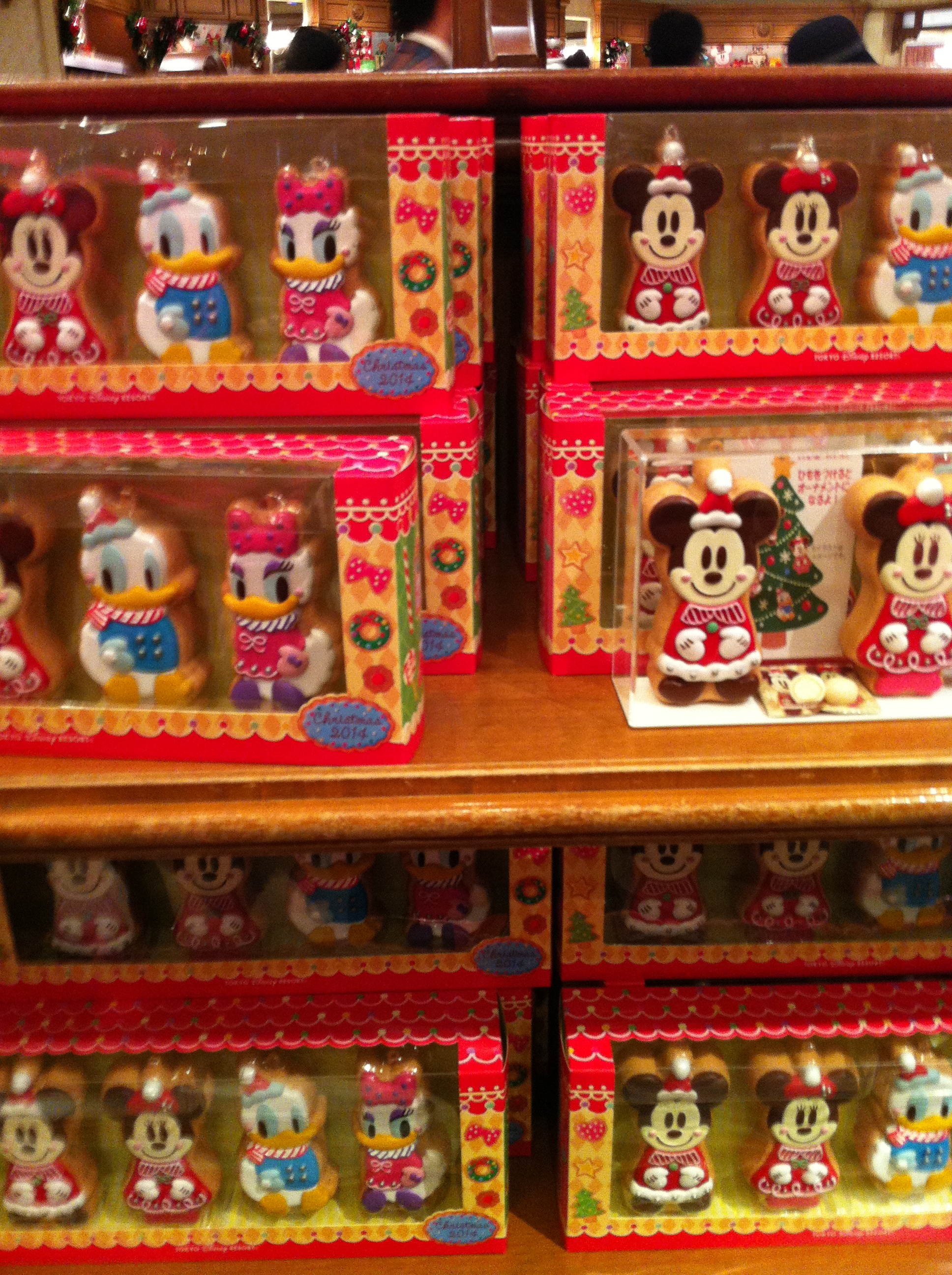 Even more Disney Christmas cookies!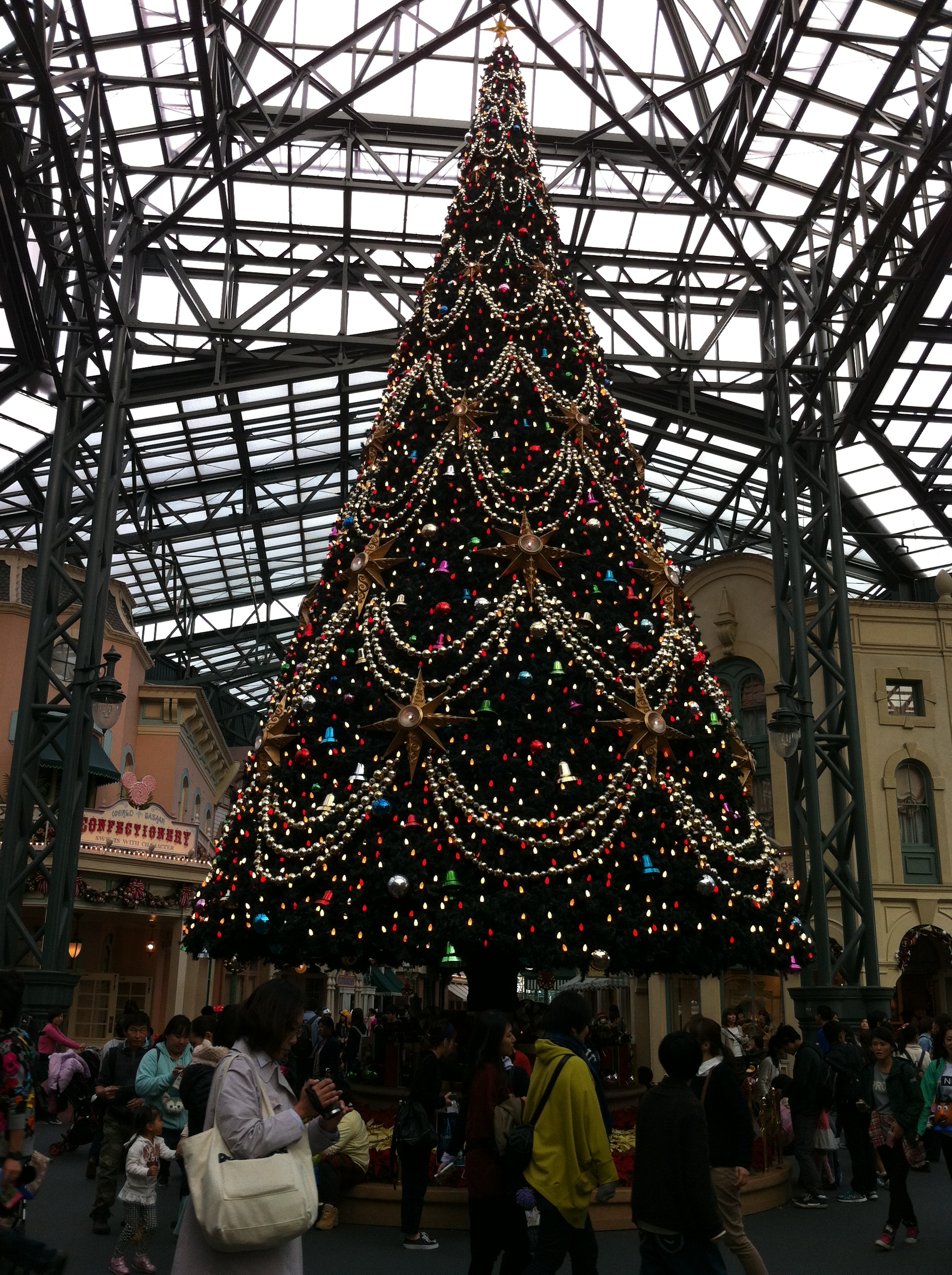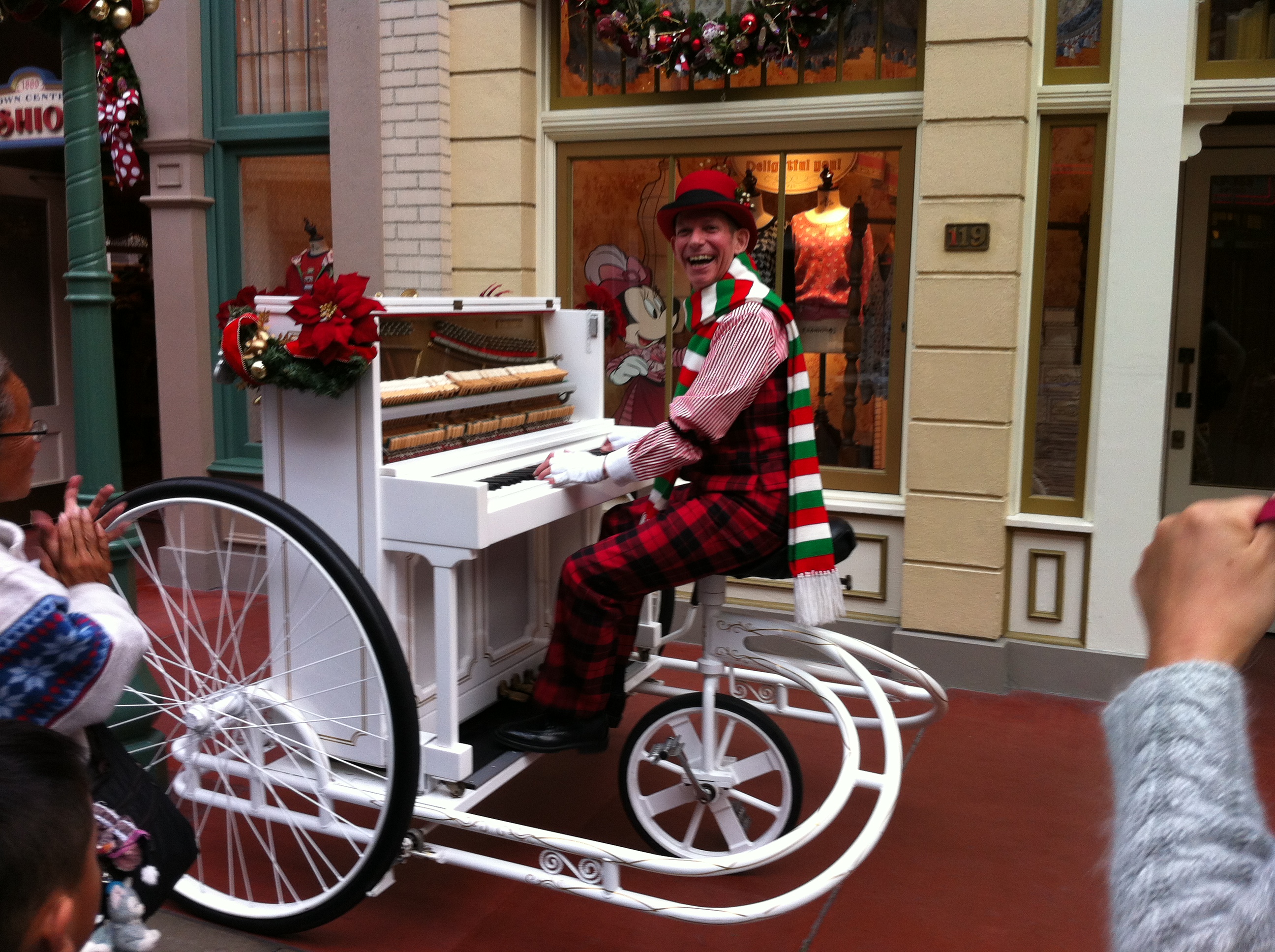 The Bicycle Piano Man! This guy is amazing. He was playing piano, posing for photos, chatting away and peddling a bike all at once. See below for a very short video: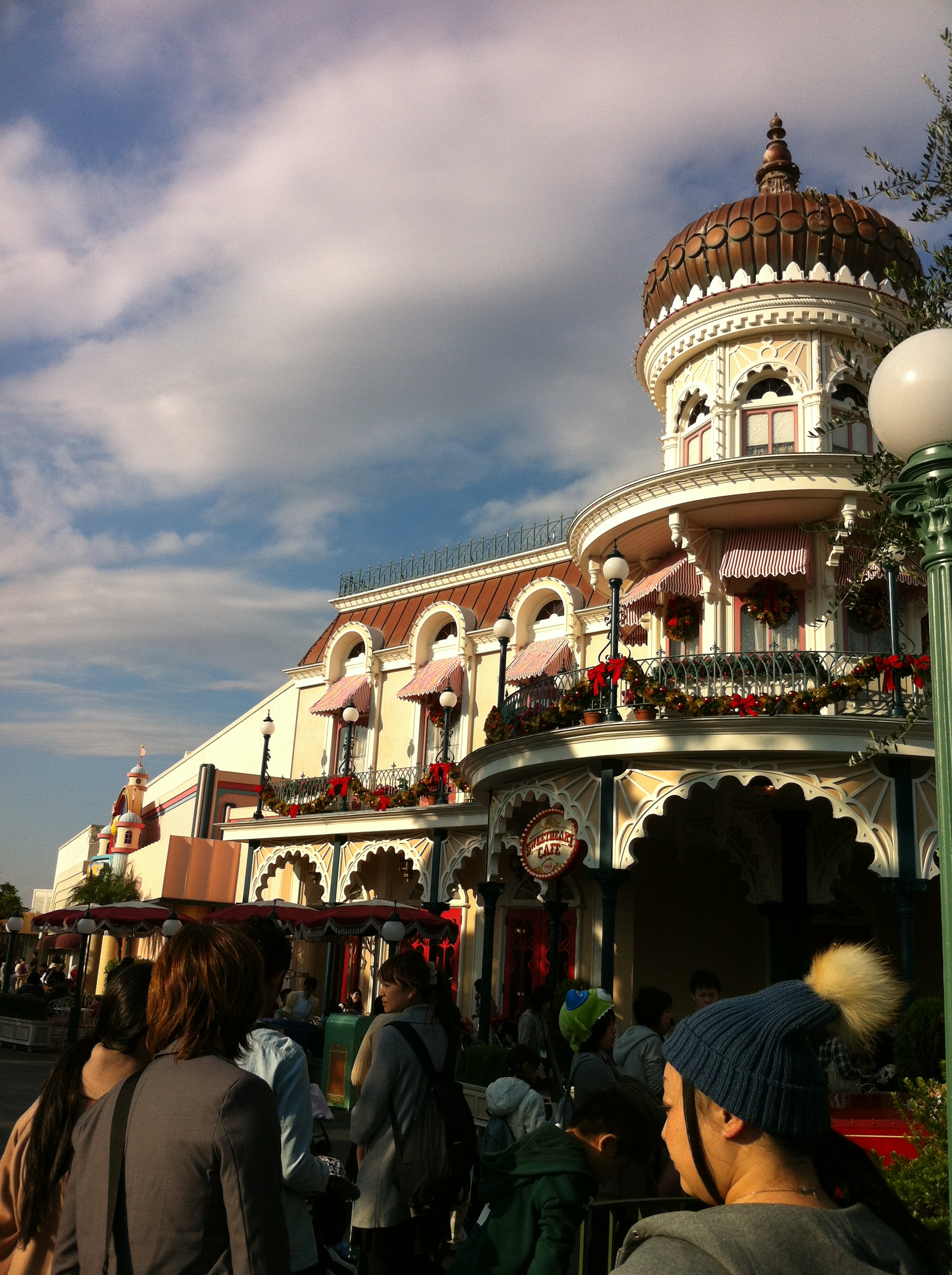 Sweetheart Cafe dressed up with Christmas decorations.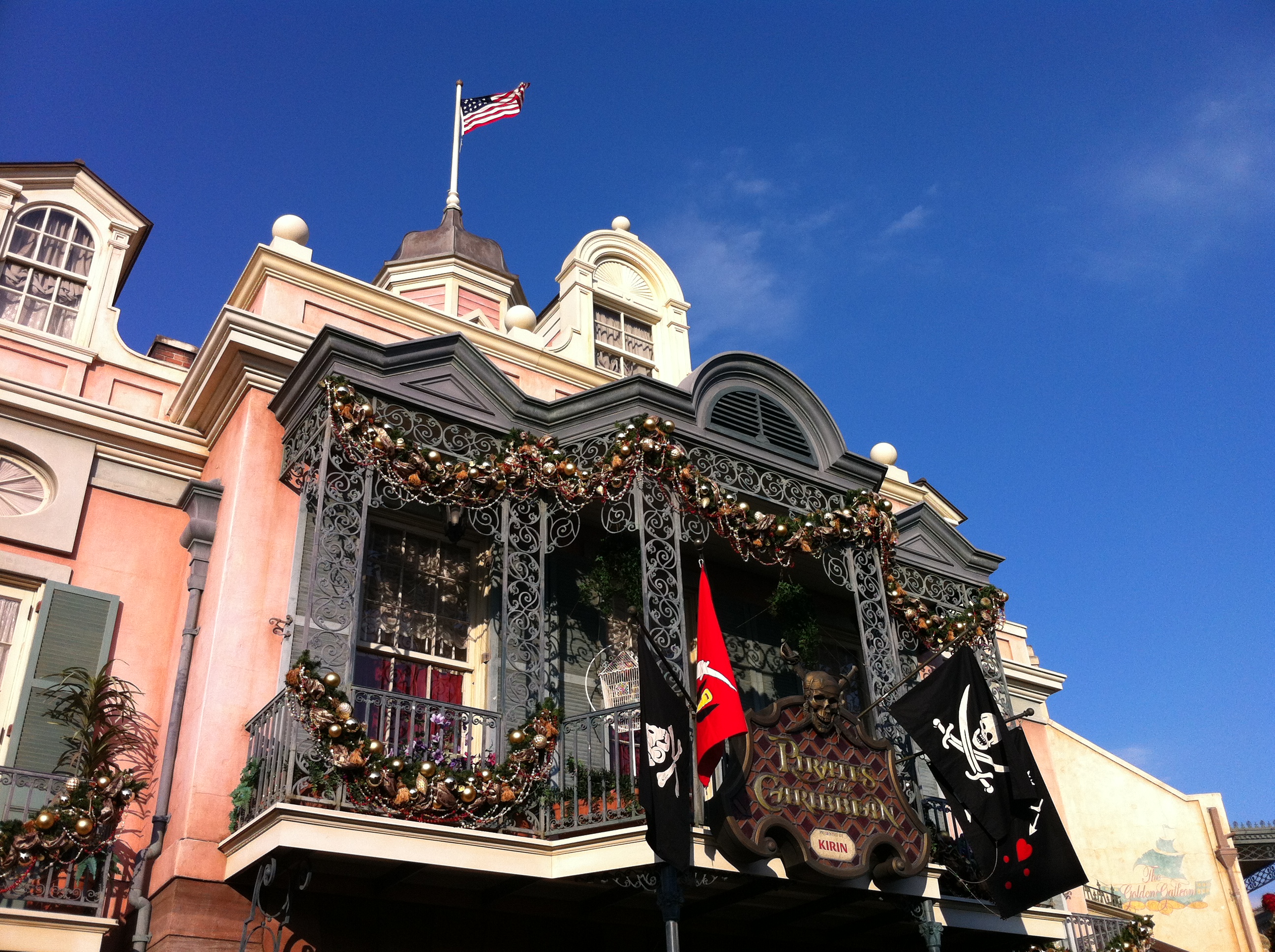 Decorations on the Pirates of the Caribbean ride building.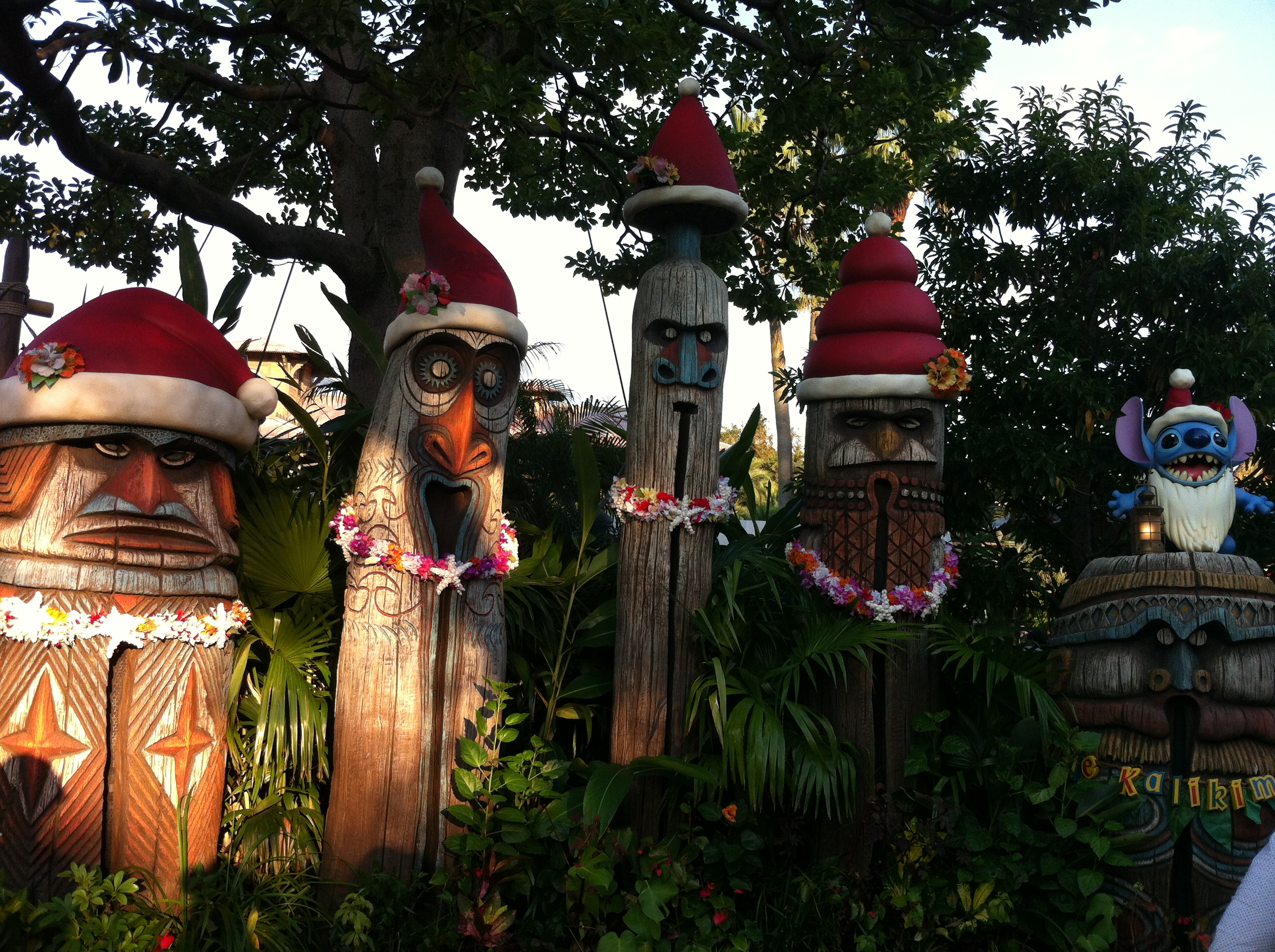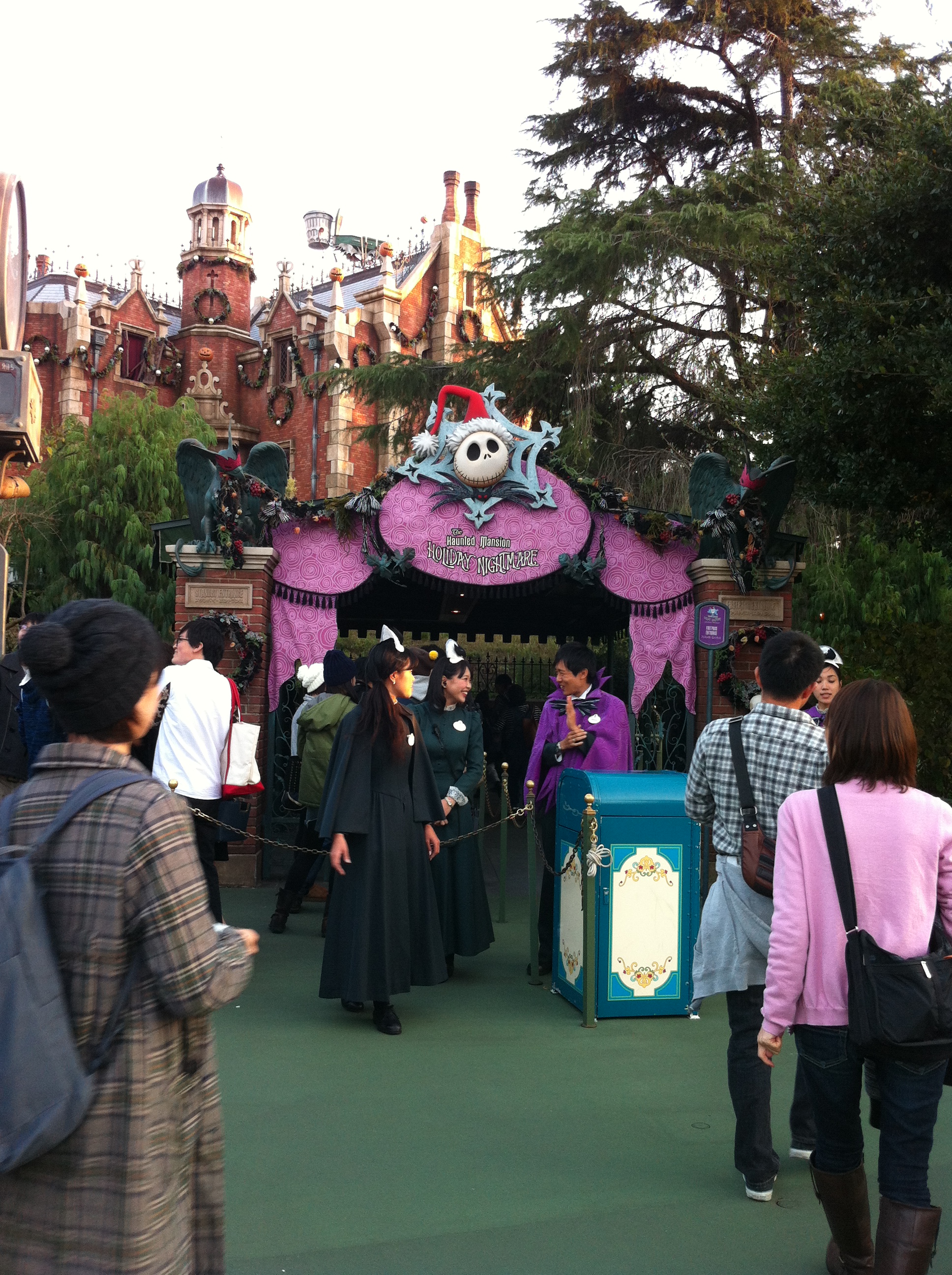 Jack Skellington wears a Santa hat outside the Haunted Mansion ride.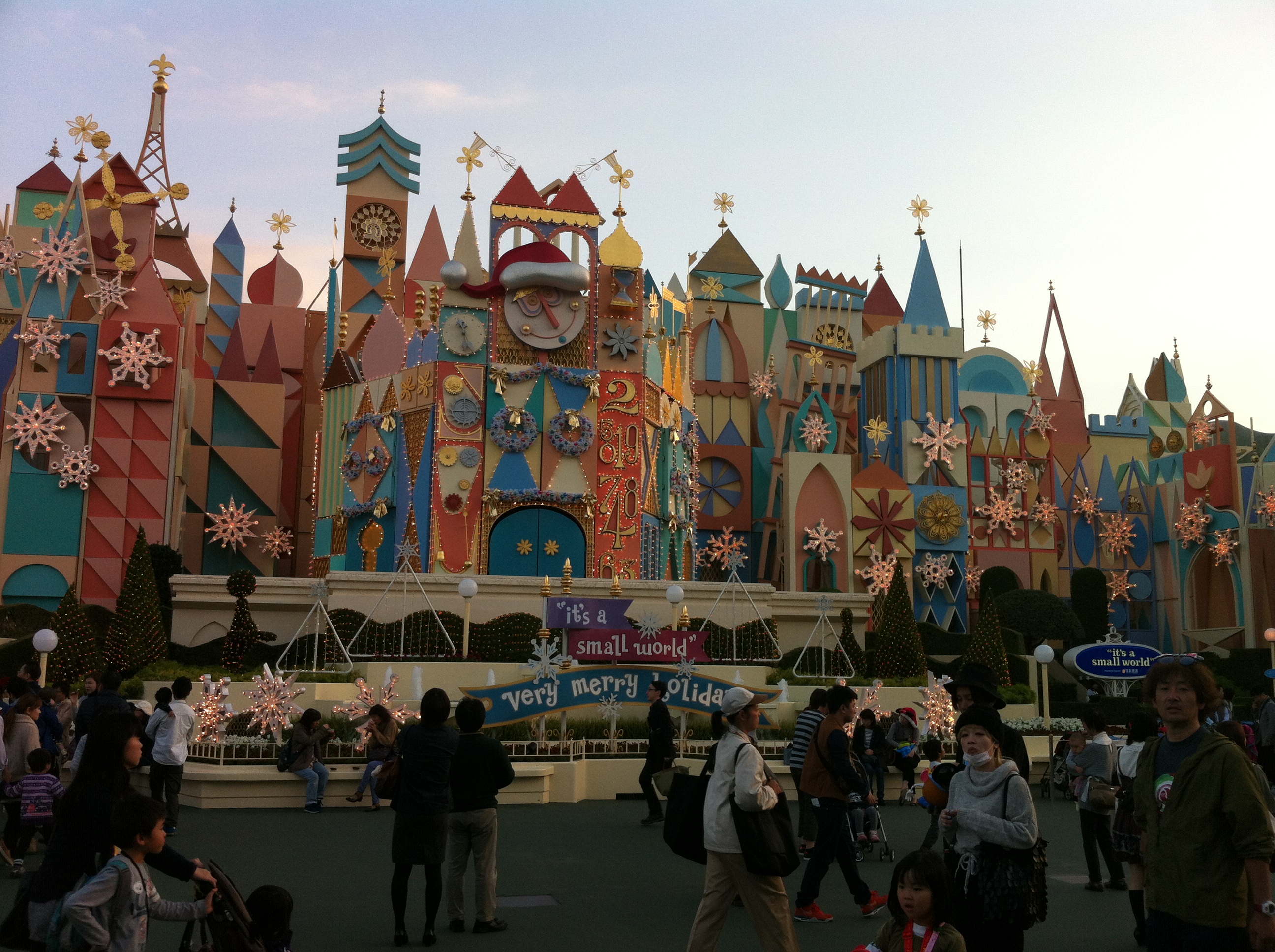 Christmas decorations on the It's A Small World ride.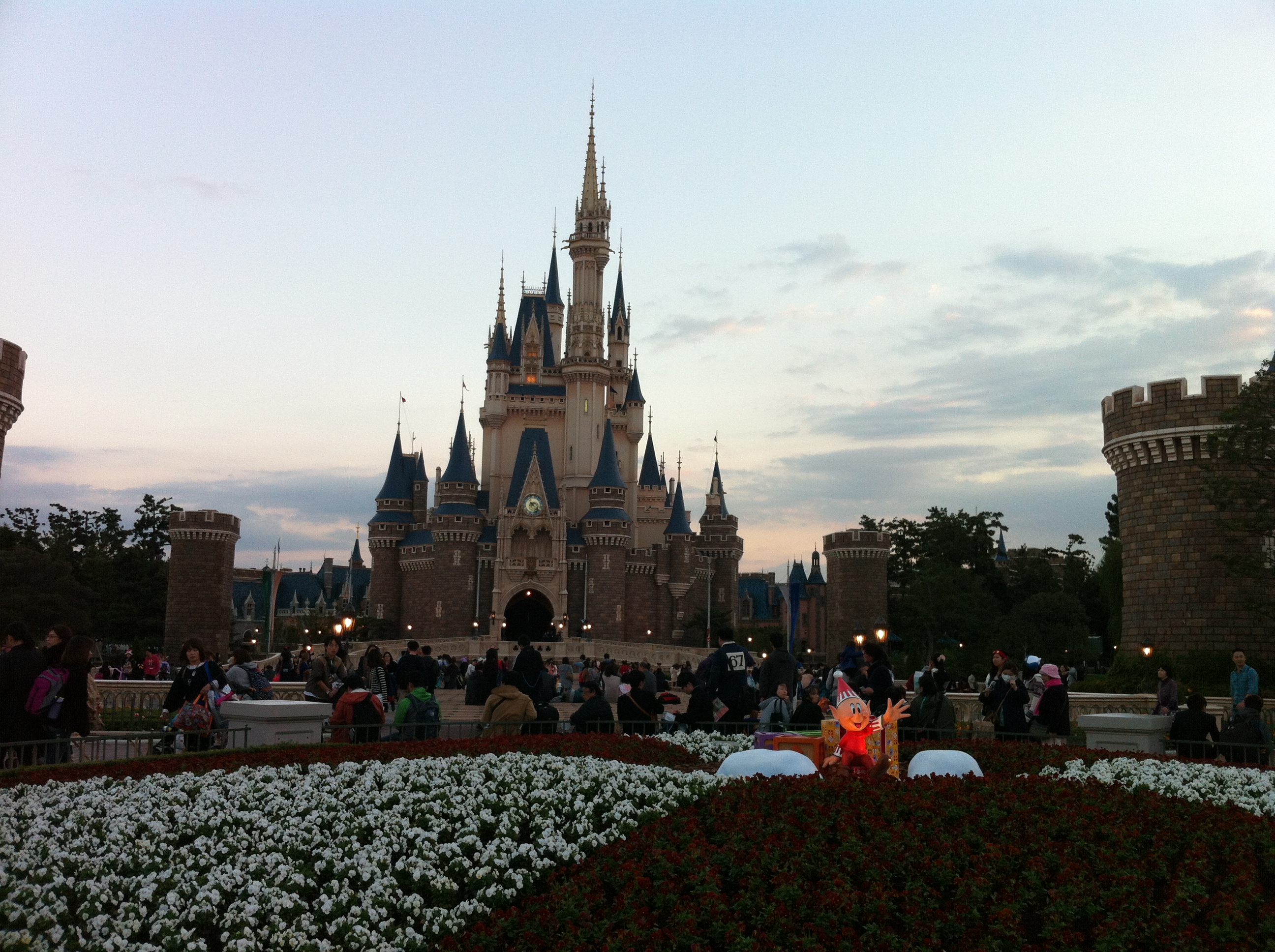 Cinderella's Castle itself didn't have any Christmas decorations on the first day of Christmas (7 November 2014). Perhaps the castle gets decorated a little later – I'm not sure. There were plenty of decorations around the rest of the park.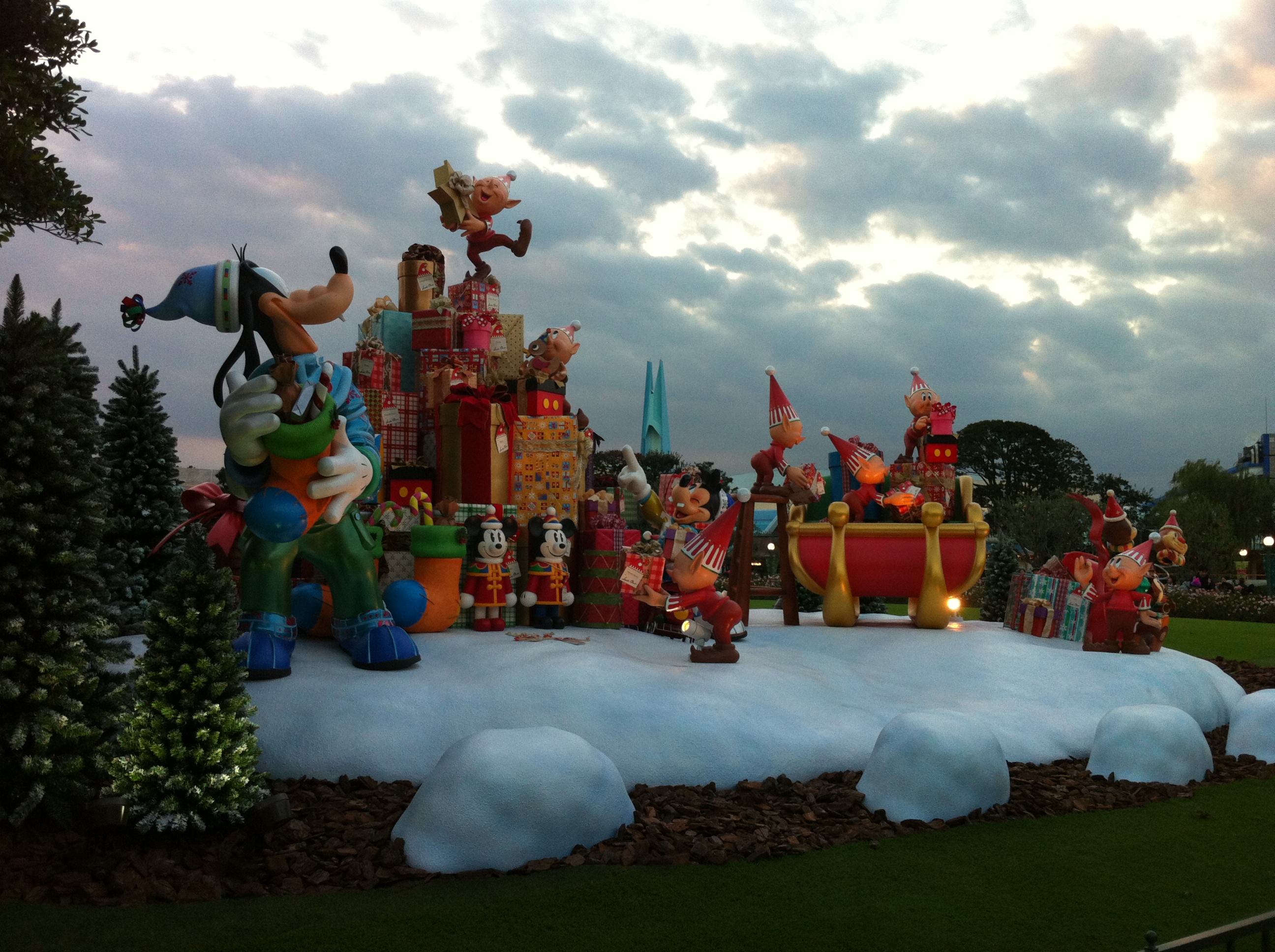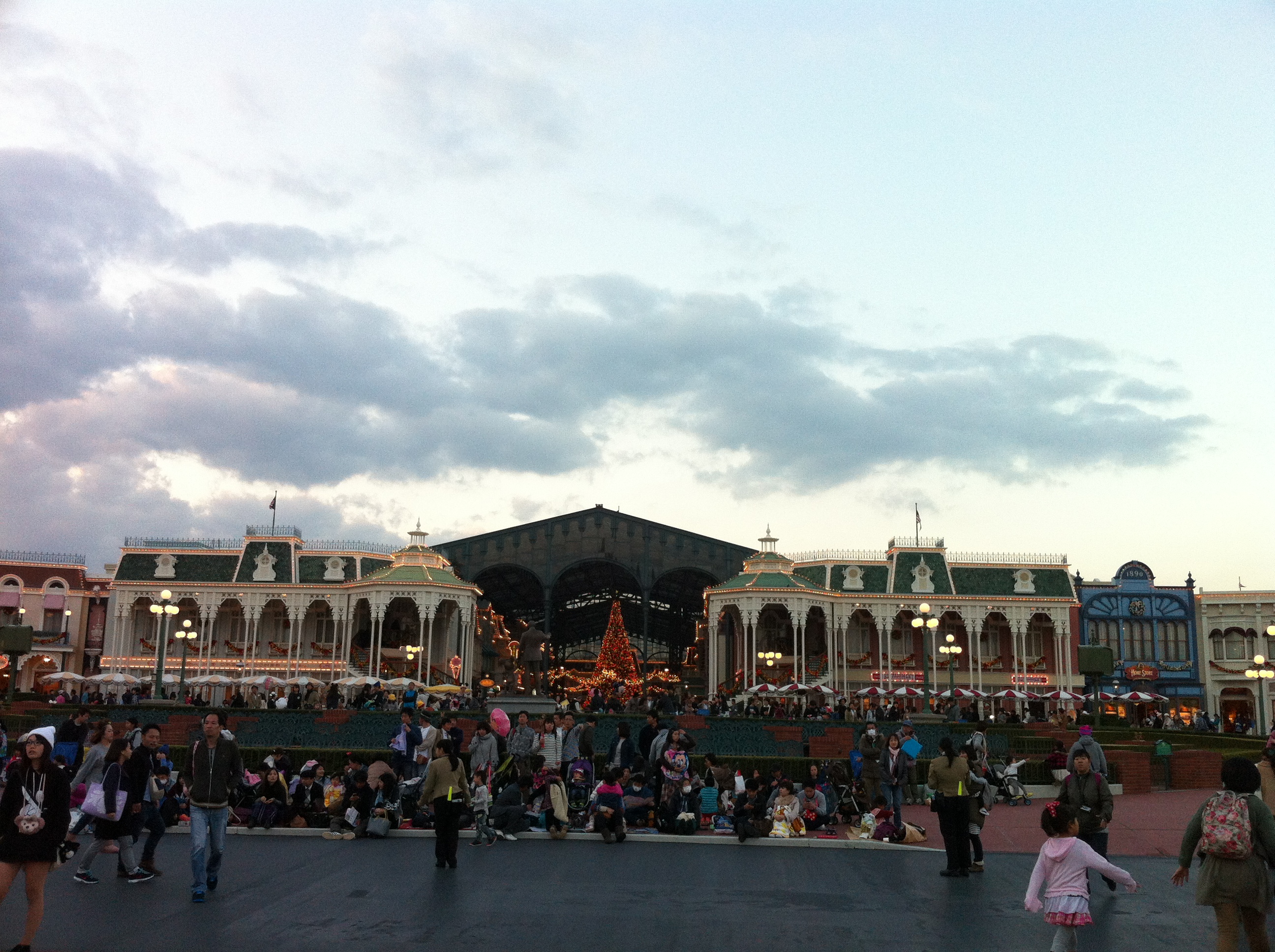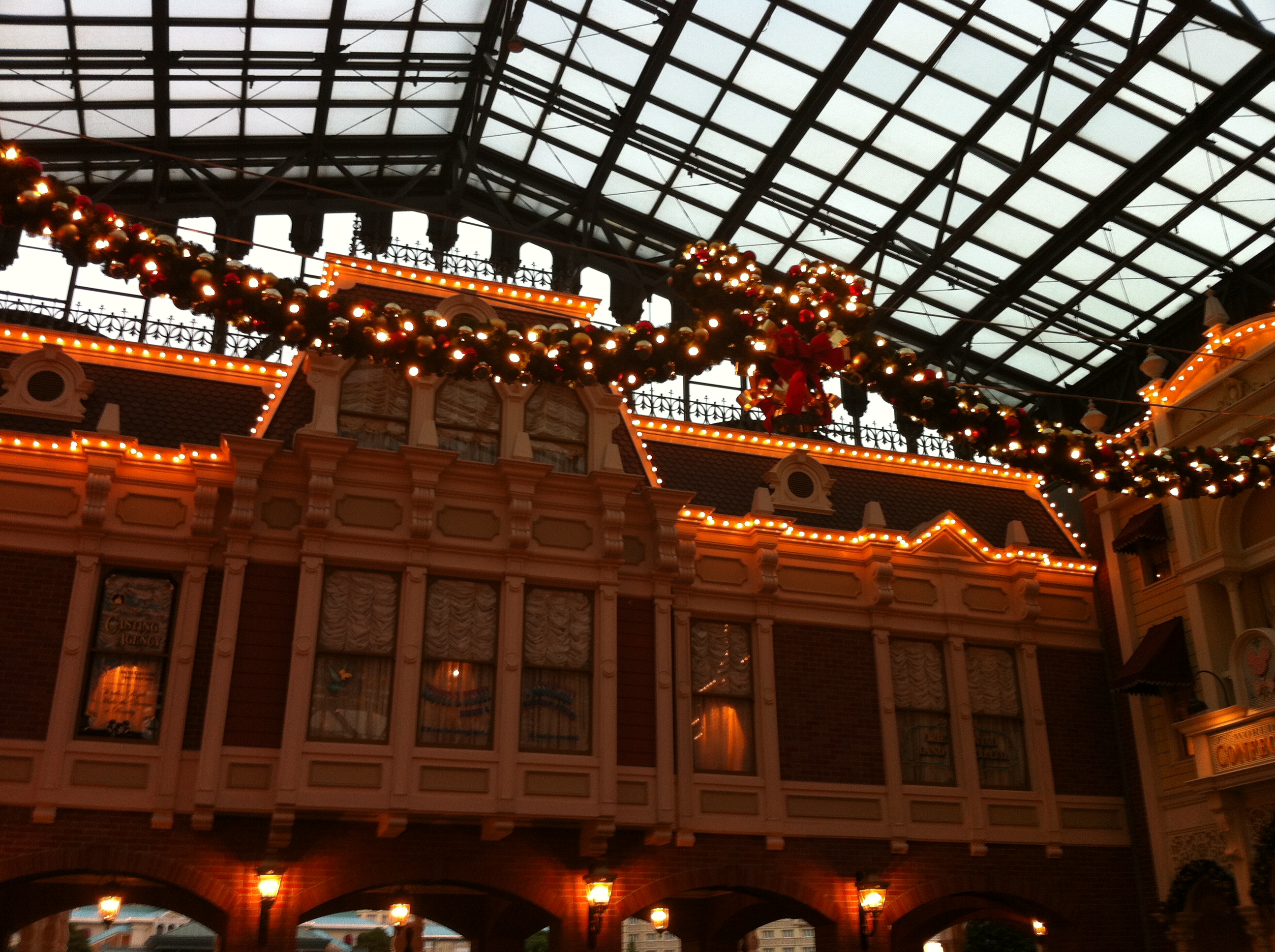 Even the Christmas wreaths incorporate Disney. Note the Mickey Mouse ears on this one.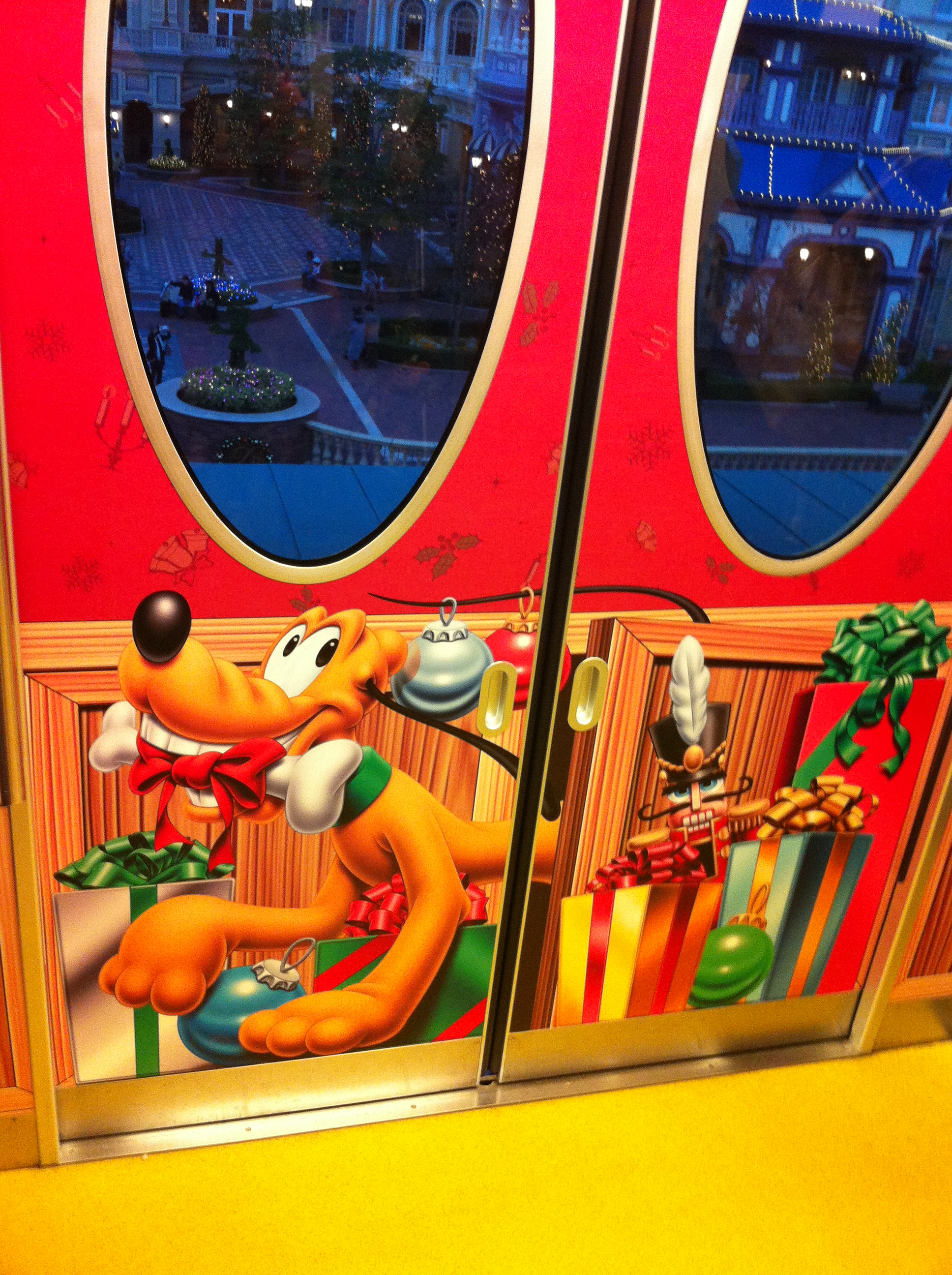 Some of the monorails are decorated for the Christmas season.  You can see the DIsneyland Hotel in the background all decorated with Christmas lights.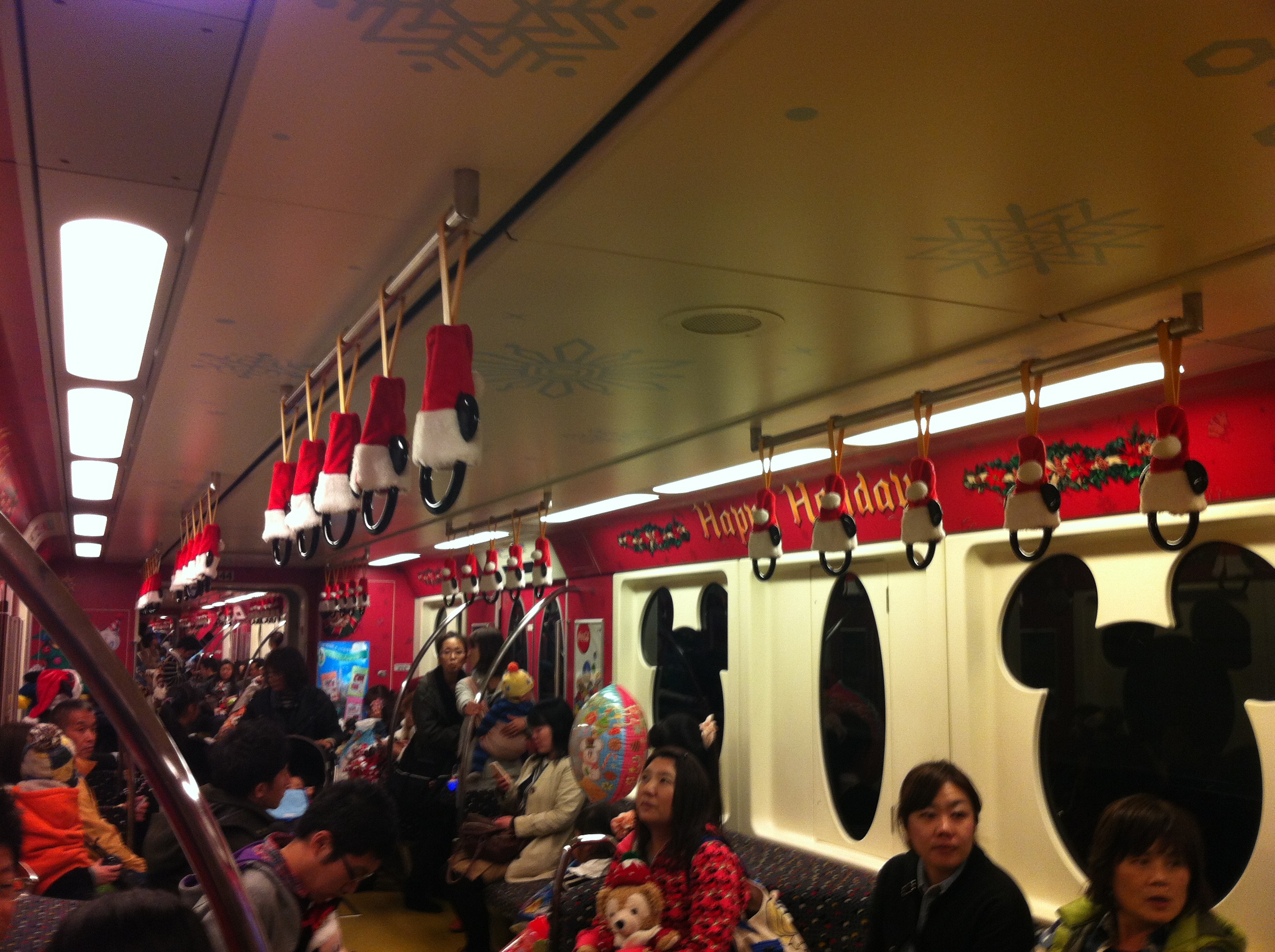 Even the handles have Santa hats! In my next post, we'll hop off the monorail and explore Tokyo Disneysea's Christmas Wishes 2014.