TamaDepa: Tamagotchi Department Store Harajuku
Tamagotchis – those little electronic virtual pet toys – have been making a comeback in recent years, which is perfect timing, as everything 90s is really in right now too. For those who are into Tamagotchis now and those who remember when they were a thing about twenty years ago alike, the Tamagotchi Department Store in Harajuku is worth checking out to see the merchandise and the donuts.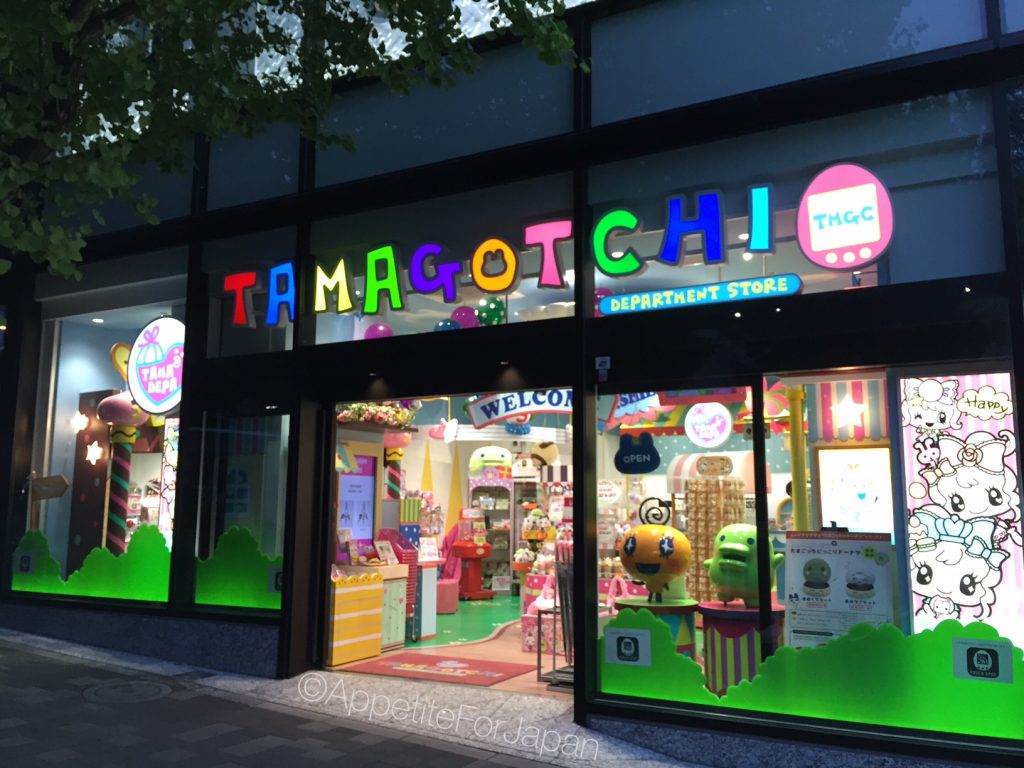 I remember when the original Tamagotchis were popular. They came out in 1996 – who'd have thought that twenty years later I'd be writing a blog post about a Tamagotchi store in Japan?! Although Tamagotchis didn't really appeal to me back in the day, it was still a bit of a novelty stumbling upon the Tamagotchi Department Store (also known as TamaDepa – たまデパ – for short) during a recent trip to Harajuku.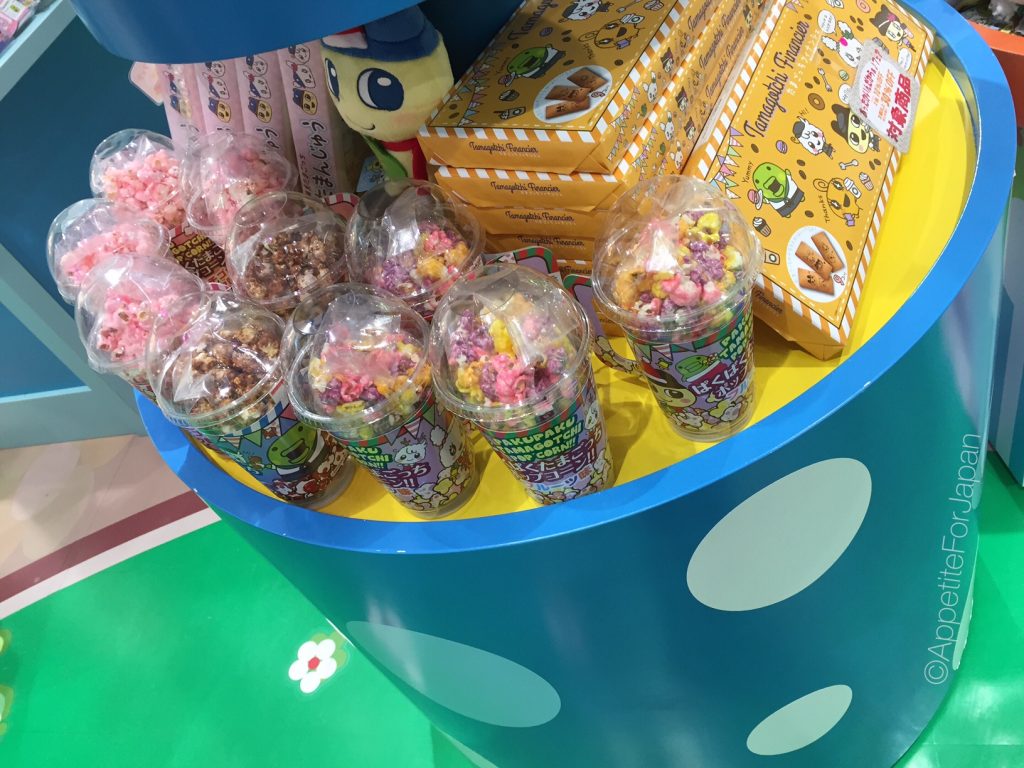 The Tamagotchi Department Store – though hardly a department store (it's just a single, small shop) – has plenty of merchandise, from stationery to phone charms, sweets and snacks. Everything is Tamagotchi themed. I should have taken more photos, but I'd just eaten way too many delicious Japanese crepes from around Harajuku and was ready to roll back to my hotel room to slip into a crepe coma. I did manage to get a quick photo of the Tamagotchi popcorn (above), and the rather kawaii Tamagotchi donuts (below).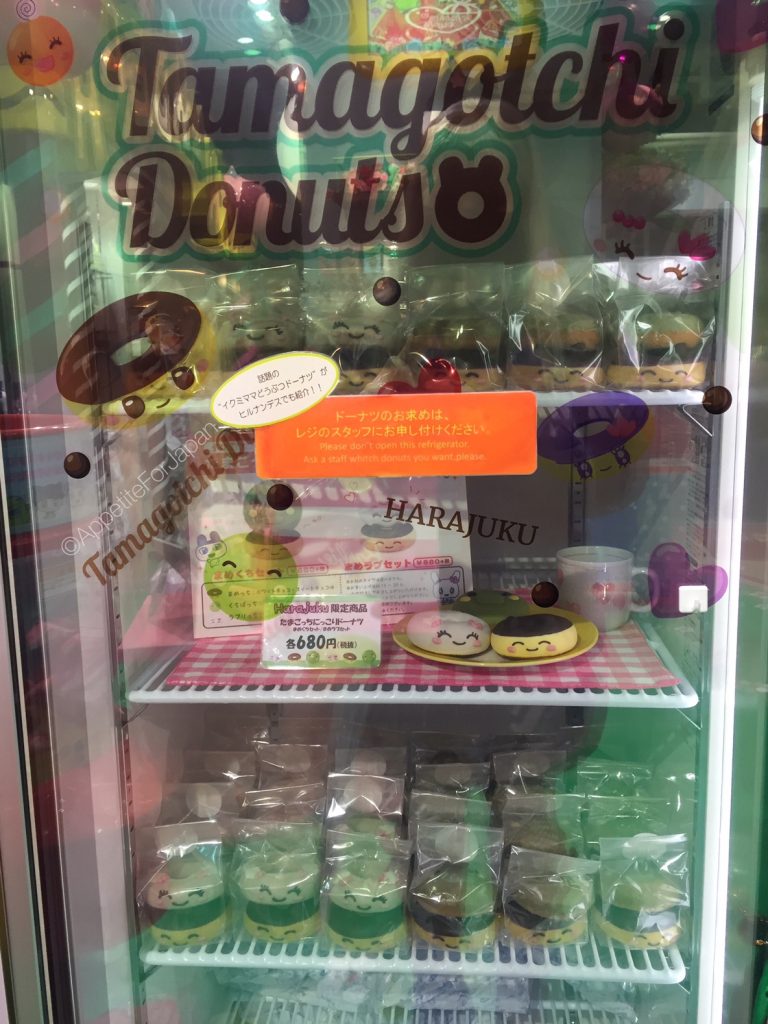 Website:
http://tamagotch.channel.or.jp/tamadepa/
Phone:
03 3401 6287
Opening Hours:
Weekdays: 11:00 – 19:00
Weekends & public holidays: 10:00 – 19:00
Address:
1-19-11 Jingūmae, Shibuya-ku, Tōkyō-to, 150-0001
How to find the Tamagotchi Department Store:
TamaDepa is really easy to find. As soon as you exit Harajuku Station and cross the road toward Takeshita Dori (Takeshita Street) – the ever popular and crazily crowded street full of shops for fashionable youths – look to your left, and you'll see the Tamagotchi shop. Thanks to Google Maps, here's a map I made to help you find it – just follow the blue dotted line: