6 Themed Hotels in Japan: we've stayed in all of them
Japan has a reputation for its wacky themed restaurants. It's also the home of quirky themed hotel rooms. We've stayed in six of the best themed hotel rooms in Tokyo – read on for a glimpse into these weird and wonderful places.
Regular readers will already know this, but here at Appetite For Japan, I only ever write about hotels and restaurants that I have personally visited. It's so easy to write listicles about the '10 craziest theme hotels in Japan' by virtually copying and pasting what's already out there on the internet, but it's a whole different experience actually going to these places, staying in them, paying for them (and some of these rooms do not come cheaply!), and discovering what they're really like. Did I mention that it's also a lot more fun visiting these hotels in real life?
Without further ado, here are six themed hotel rooms in Tokyo that I've stayed in:
Hello Kitty's Princess Kitty Room
Keio Plaza Tokyo's Princess Kitty hotel room is for the serious Hello Kitty fanatic.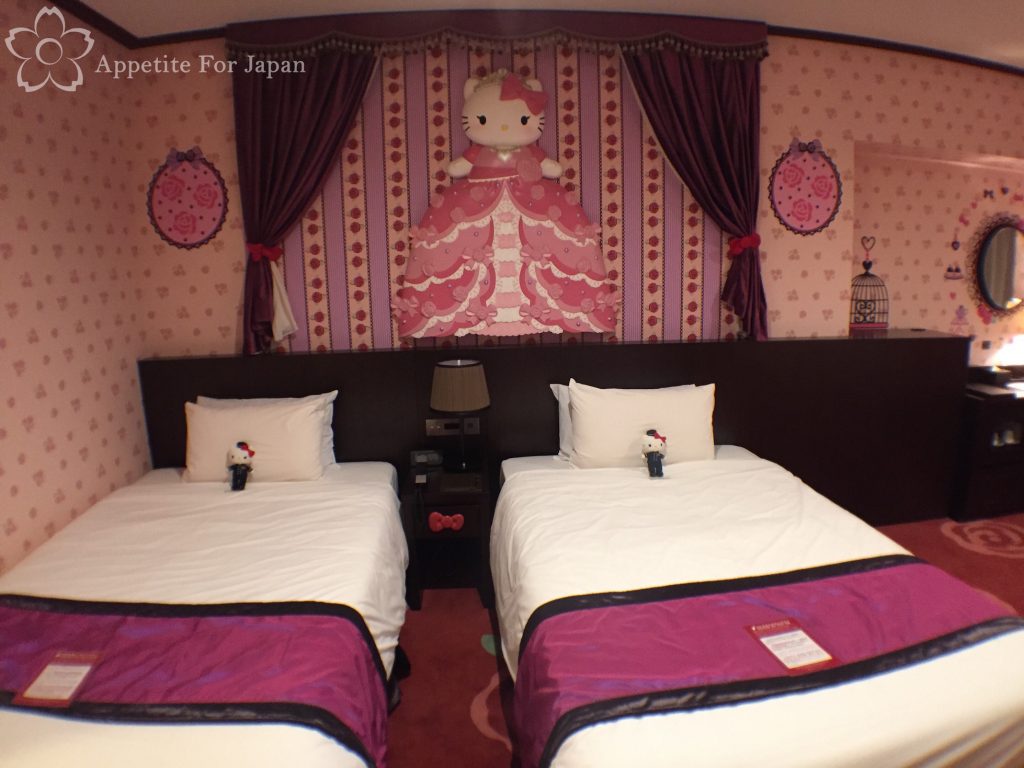 This super cute room is covered in pink with endless pictures and references to Hello Kitty, and a bit 3D Hello Kitty in a princess outfit on the wall behind the beds. And that's not all – there's a couch shaped like Hello Kitty's bow, and another one in the shape of a stiletto. This room is pure Hello Kitty heaven.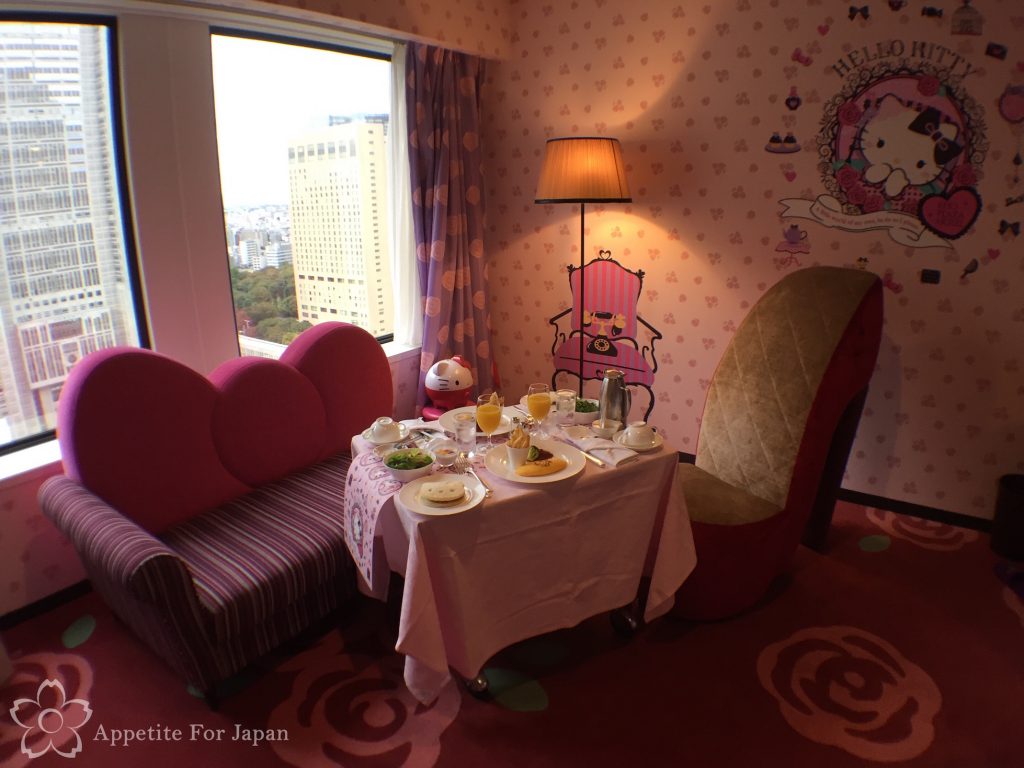 Don't miss the Hello Kitty room service breakfast! If you liked themed food, you'll love the Hello Kitty breakfast. It's the perfect way to start the day after your night in the Hello Kitty room. Oh, and there's a tonne of souvenirs that you get to keep, too.
Read the full post here.
Disney's Alice in Wonderland Character Room
Tokyo Disneyland Hotel is a beautiful five-star luxury hotel in the grounds of Tokyo Disney Resort and it looks like a castle. Of its many rooms, some are themed including the crazy, kawaii Alice in Wonderland rooms.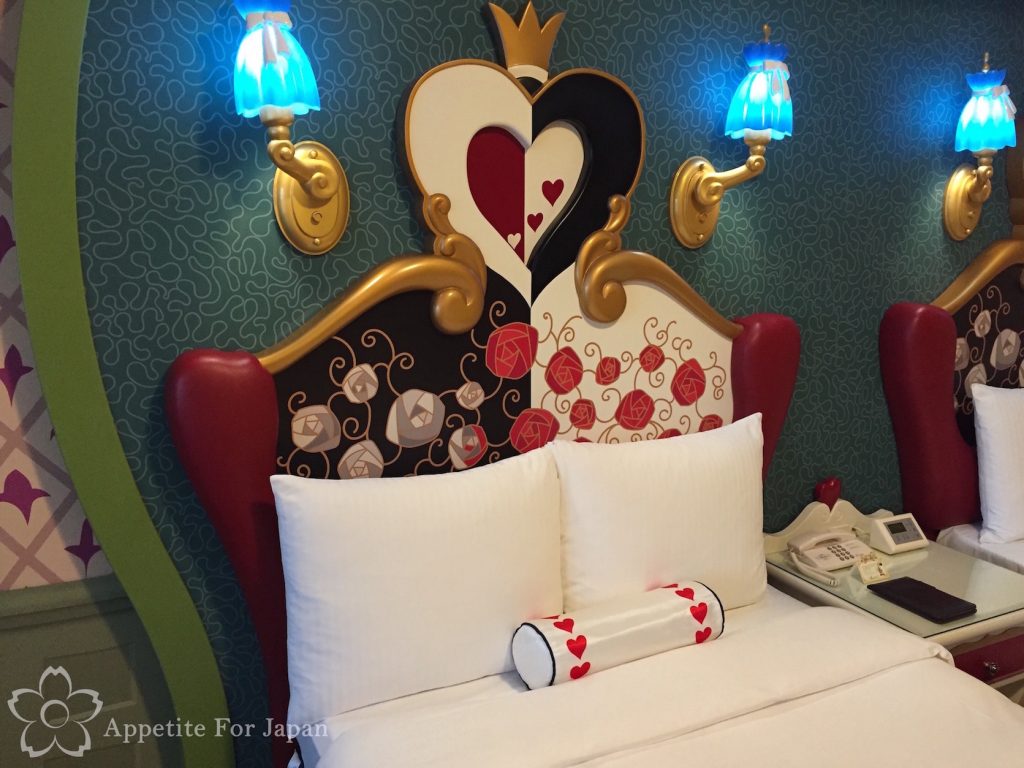 Disney's Alice in Wonderland room is the most over-the-top of its character rooms, and they've got the quirky Alice in Wonderland look just right. It's right by Tokyo Disneyland, and it's a great option if you're planning to spend a day or two (or even more!) in Japan's Disney parks.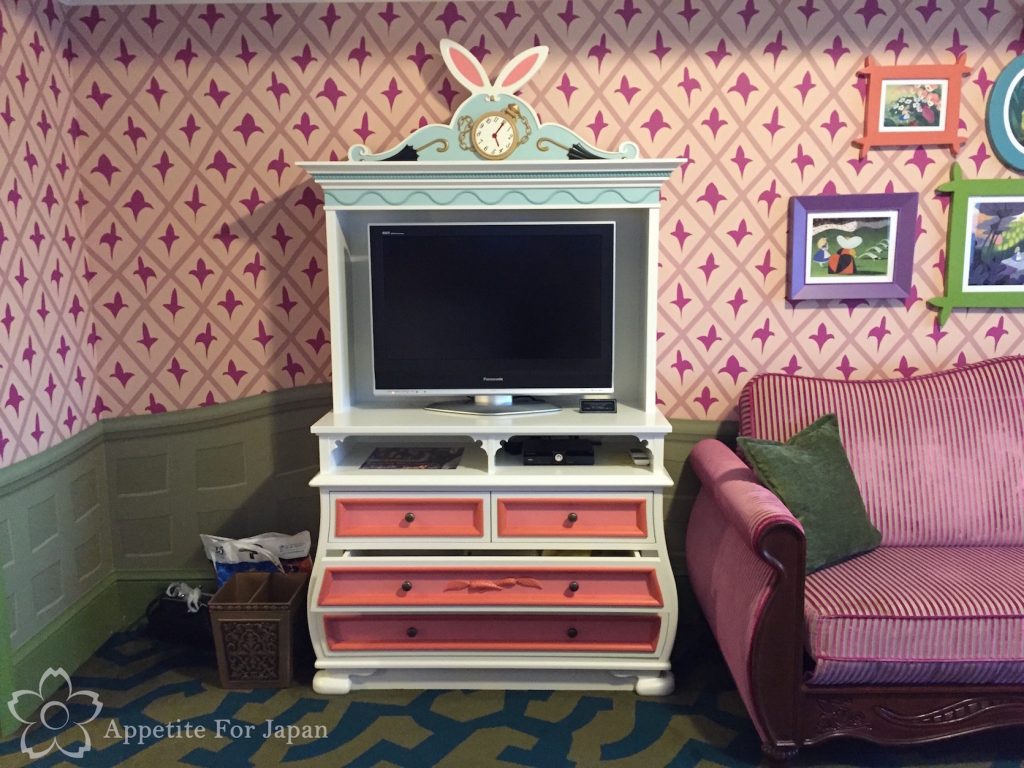 If you're thinking of staying in Tokyo Disneyland Hotel's Alice in Wonderland themed room, make a day of it Alice in Wonderland style, and have a meal at the Queen of Heart's Banquet Hall and a spin on the teacup rides!
Read the full post here.
Gundam Room
Grand Nikko Tokyo Daiba Hotel's enormous Gundam themed suite, Project Room-G, is for the hardcore Gundam fan.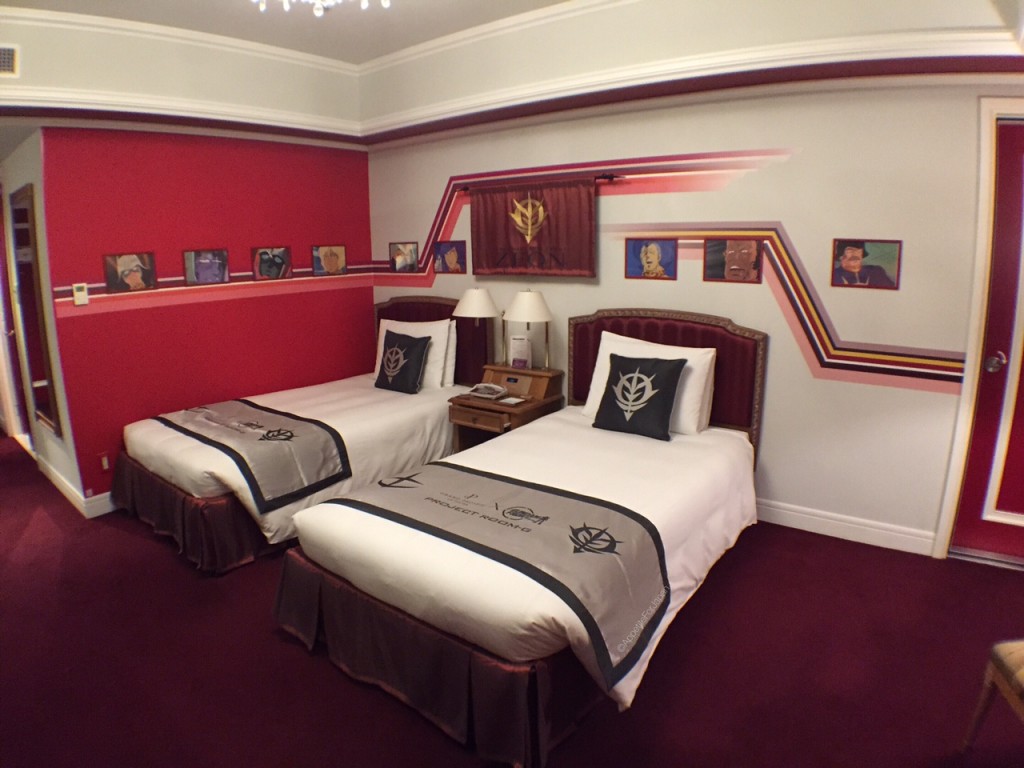 Project Room-G is enormous. It actually takes up the space of not one but TWO hotel rooms. This means that you get two sets of room keys, two restrooms, and more space than you'll know what to do with. The suite is split into two themes, with a Zeon side and an Earth Federation side.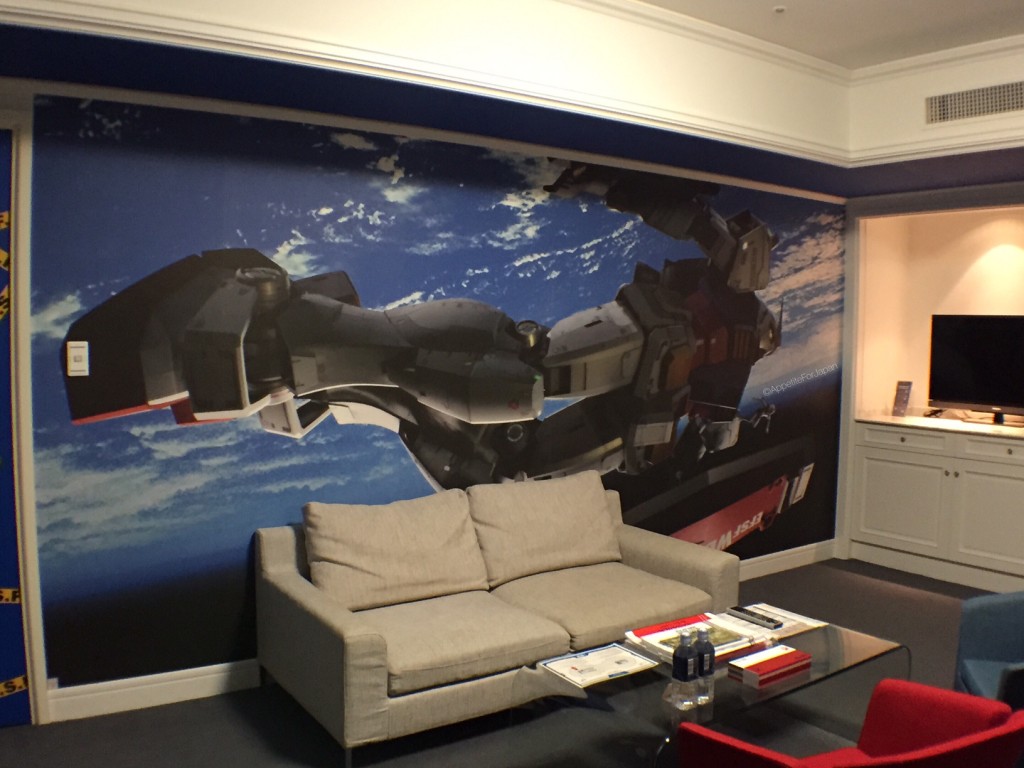 There's even a life-size, interactive cockpit. And yes, the Gundam room also comes with a whole load of exclusive merchandise to take home.
Read the full post here.
Note: The Gundam room will close on 31 March 2017, so get in soon if you're keen to stay there.
Happy Magic Room
Hilton Tokyo Bay is one of the Tokyo Disney Resort Official Hotels hotels. It's home to the adorable Happy Magic Rooms.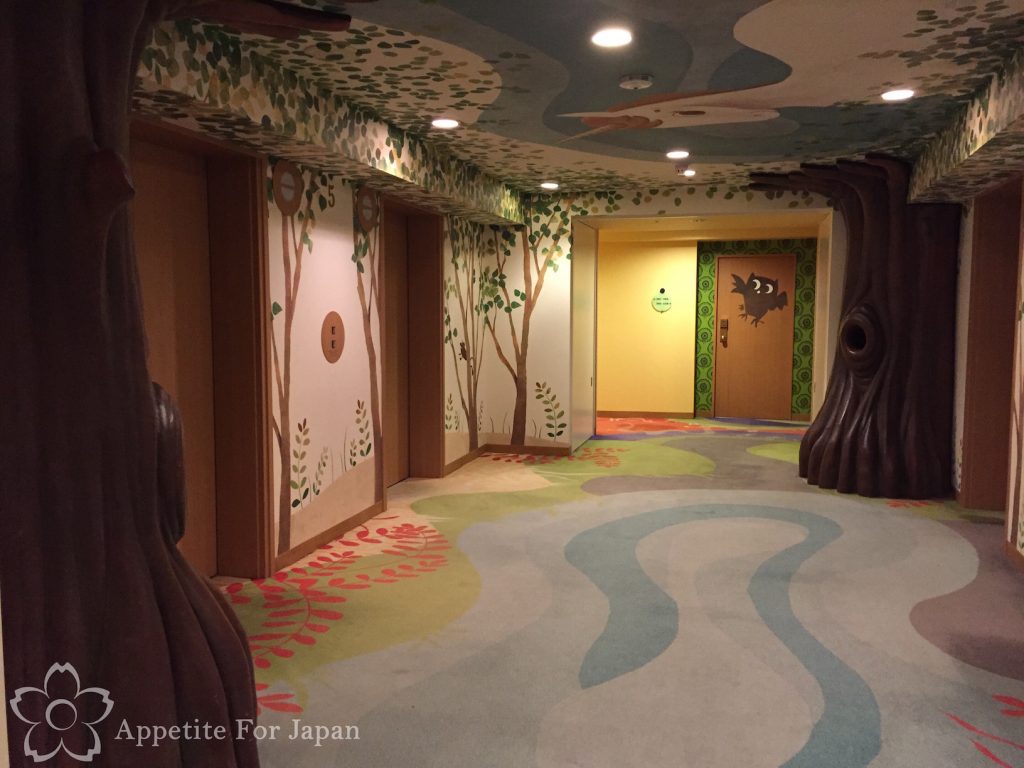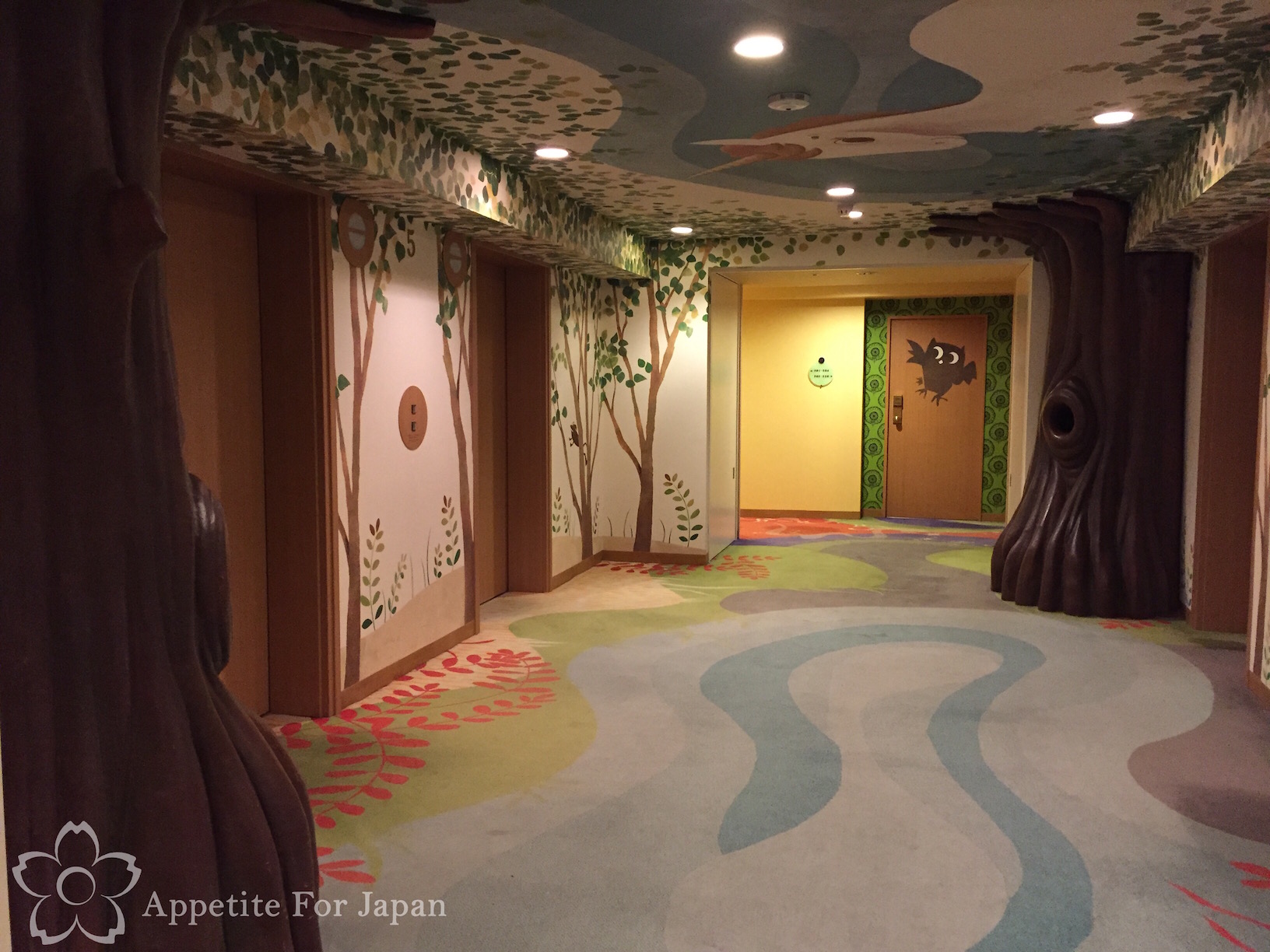 Created to look like they're part of the Magic Forest and incorporating interactive elements, these spacious family-friendly rooms have a fun theme suitable for younger kids.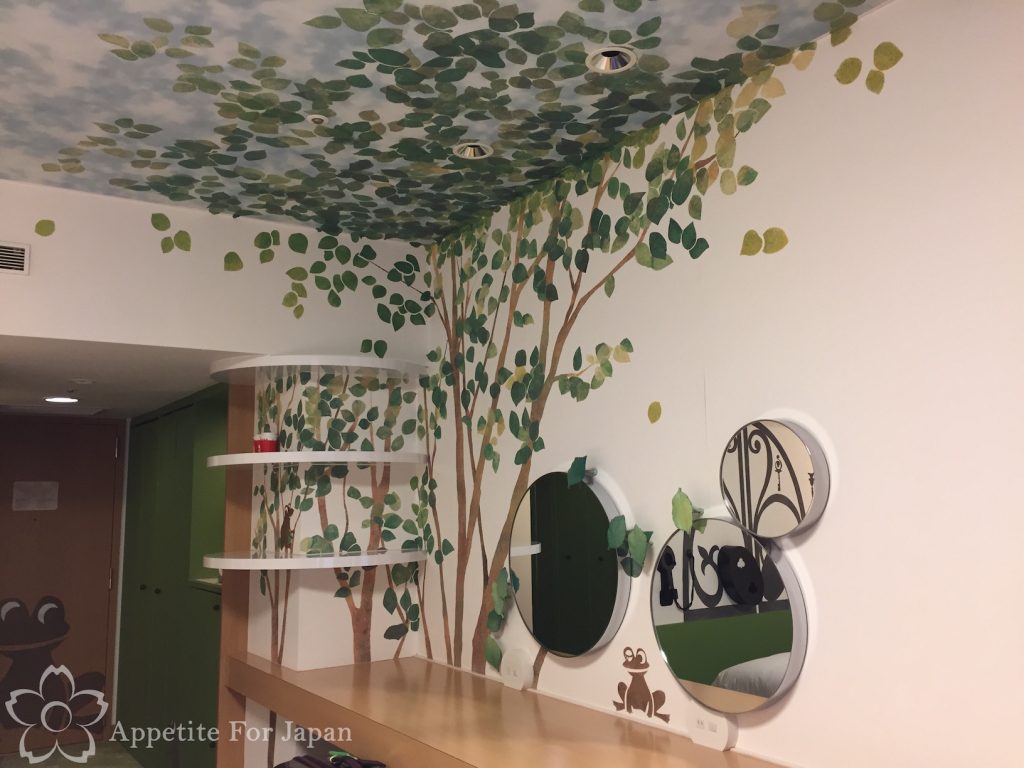 If you have an ocean room view and are lucky with the weather, you might even catch a glimpse of Mount Fuji out the window!
Read the full post here.
Futuristic Celebrio Room
Okay, so maybe not as out there as your typical themed hotel room, but I thought I'd throw this one in as well, because it definitely has a low-key futuristic thing going on.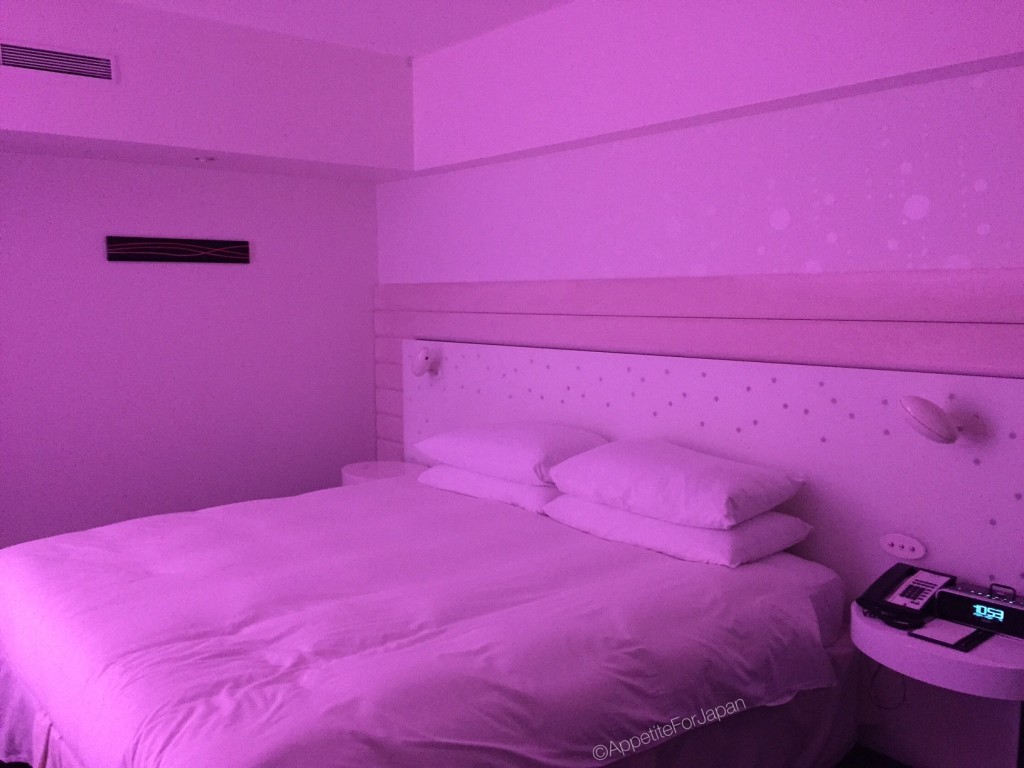 Even the bath and bedroom have different coloured lighting to suit your mood!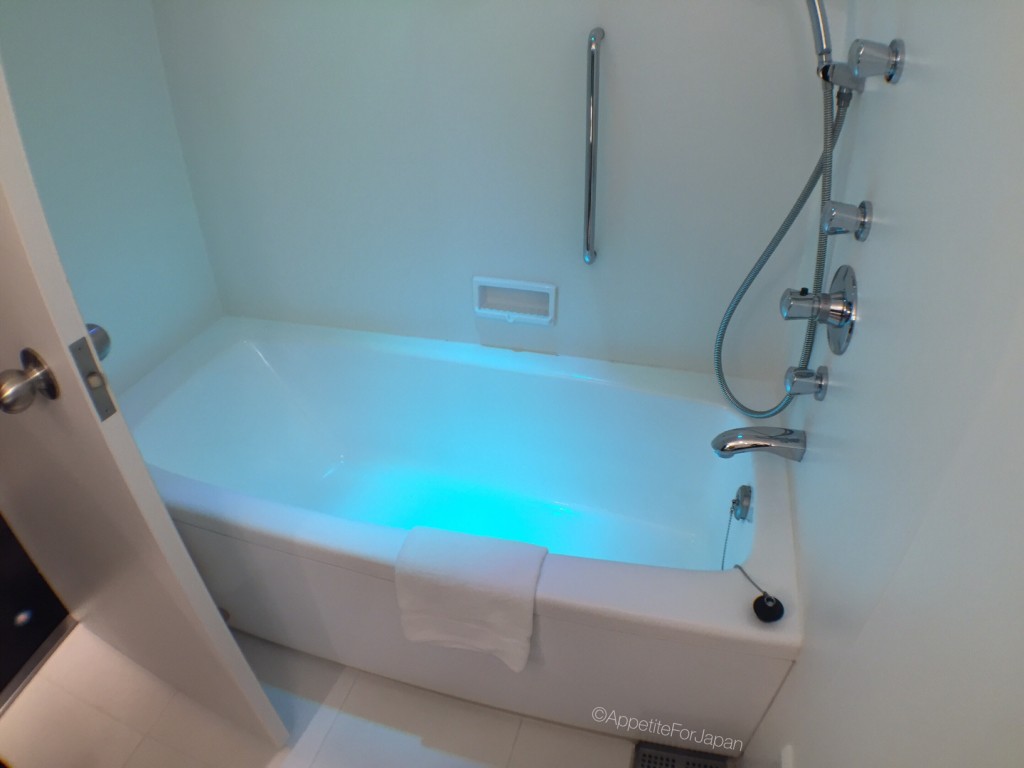 These reasonably spacious rooms have what I would call futuristic sophistication, and you can select either a park view which allows you to catch a glimpse of Tokyo Disneyland at night (we could see the fireworks from our room), or – if you're lucky with the weather – Mt Fuji.
Read the full post here.
Tokyo DisneySea Hotel MiraCosta
Tokyo DisneySea Hotel MiraCosta an entire themed hotel. Many people (myself included) feel that this is the nicest hotel at Tokyo Disney Resort. It's so beautiful that one could be forgiven for missing that it's a themed hotel – there is nothing crazy, wacky, over-the-top or in any way tacky about Hotel MiraCosta.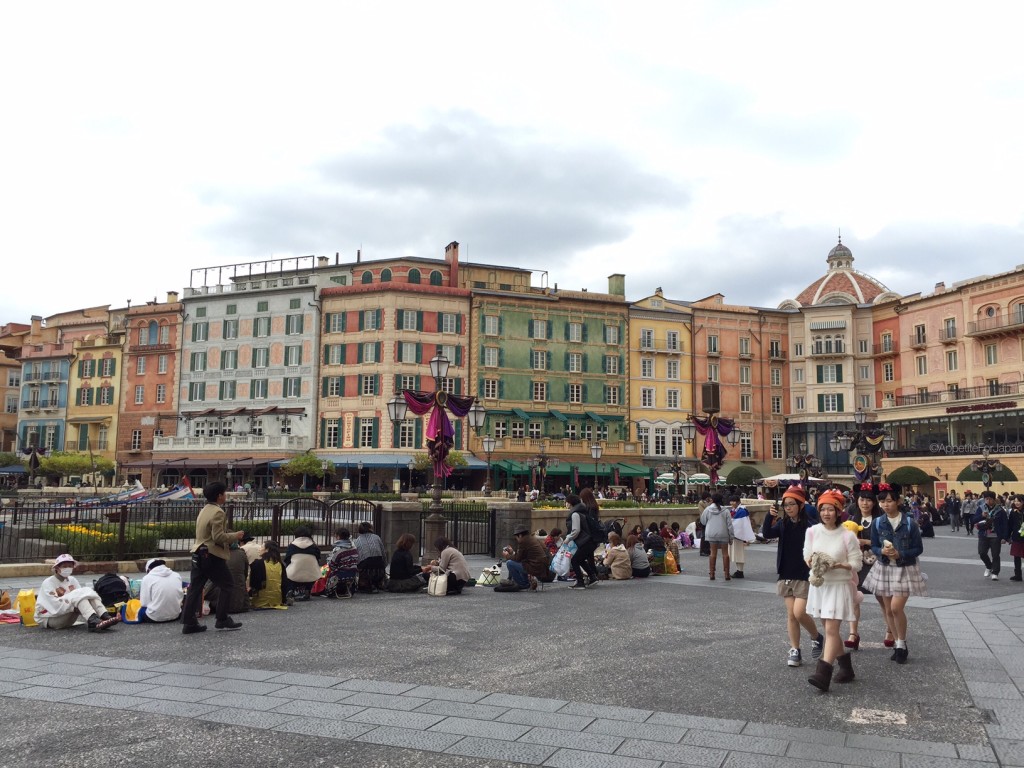 What's the theme, then? For starters, it's actually inside a theme park – Tokyo DisneySea, to be exact. Tokyo DisneySea Hotel MiraCosta is an Italian styled hotel making up part of the scenery of the park which includes a Mediterranean Harbor and a Venetian canal (which is complete with gondolas). Depending on which room you stay in, you might have views of Venice, or you might have views of the Mediterranean Harbour, Mount Prometheus and the nighttime fireworks.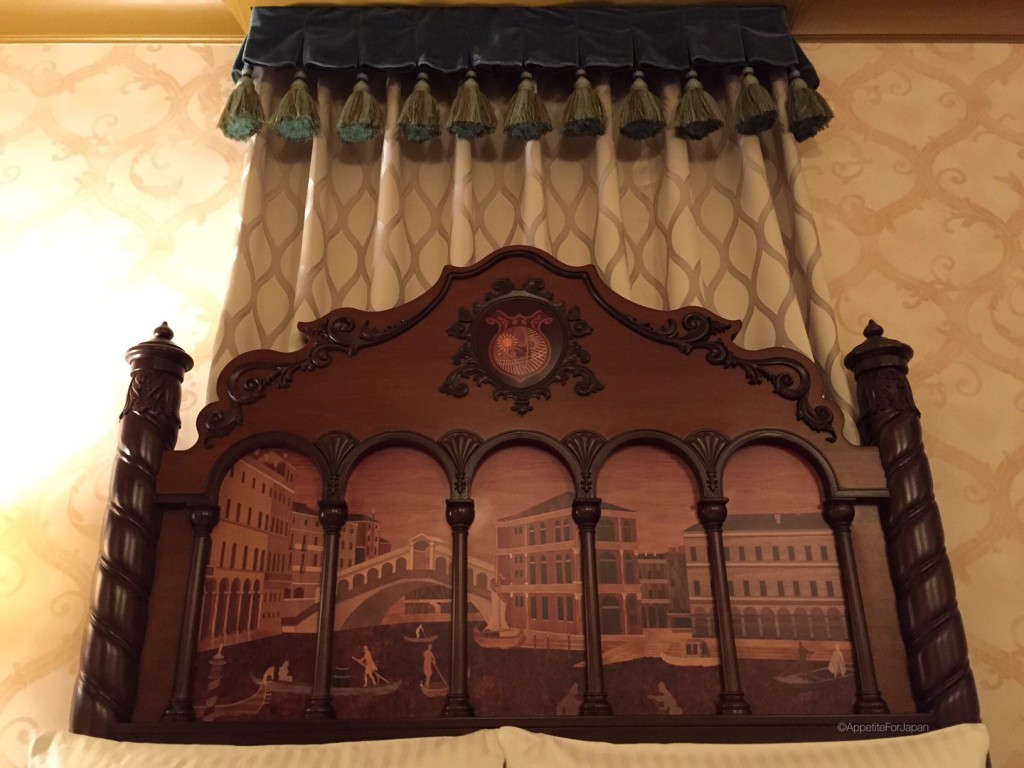 Inside the rooms you will find endless references to Disney. From maps of imaginary places to scenery from DisneySea on the bed heads, Mickey Mouse in explorer gear on the bathroom door, and other subtle nods to Disney, Hotel MiraCosta presents its theme in the most sophisticated manner.
Read the full post here.