Kuro Burger: Burger King's limited addition black burger
One of the highlights of travelling to Japan around Halloween is that the food gets even more interesting. I'm not sure whether Burger King's KURO burger was specifically for Halloween, but it was available from 19 September 2014 until early November. At the same time, McDonalds had its own black burger which was discontinued on 1 November (the day following Halloween – I learnt this the hard way and missed out!). So whether they were released to coincide with Halloween or not, I think the burgers certainly have a bit of a Halloween flavour (see what I did there?).
The Kuro burger came in two versions:
Kuro Pearl – the basic burger consisting of a black bun, beef patty, black cheese and black sauce
Kuro Diamond – black bun, beef patty, black cheese, black sauce, as well as lettuce, onion and tomato
Here's the Burger King summary:
Being a big fan of all things Halloween, spooky and most things that are a little bit different, I was pretty excited about being in Japan in time to try these burgers. Perhaps I was a unnaturally excited, as this was on the menu for the first day of my trip.
I was not disappointed, either! I do like the occasional fast food burger, and I've always liked the peppery flavour that burgers have in Japan. They don't make them with that peppery flavour in Australia, so it's a bit of a novelty – and a tasty one at that. I ordered the Kuro Pearl and my partner had the Kuro Diamond (which I had a few bites of too). I actually liked these burgers so much that I had a second one later in the trip. Luckily I also did plenty of walking so it all balanced out.
I'll warn you now that my photos do not look at all appetising. I promise that they tasted great!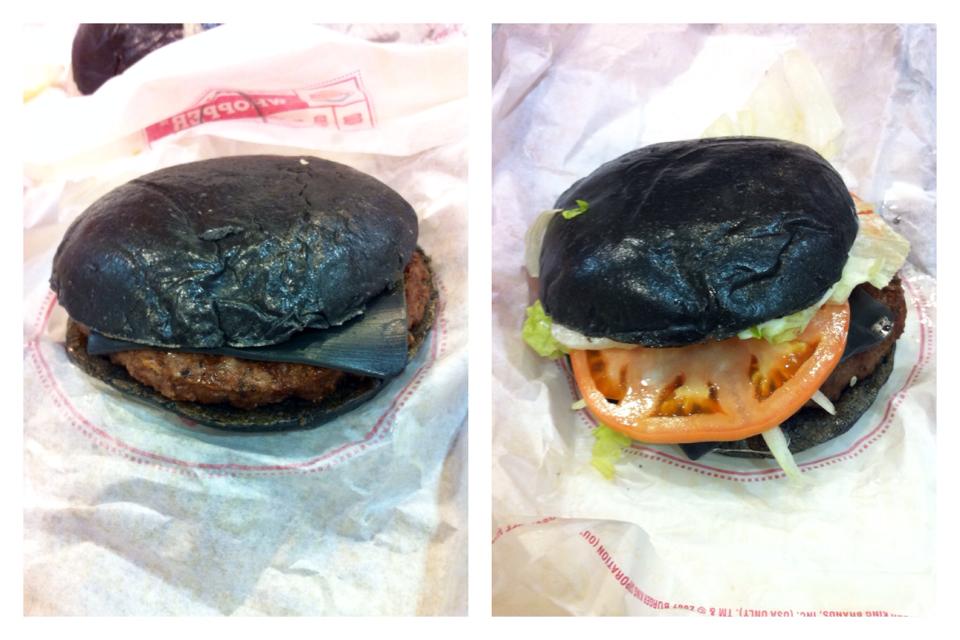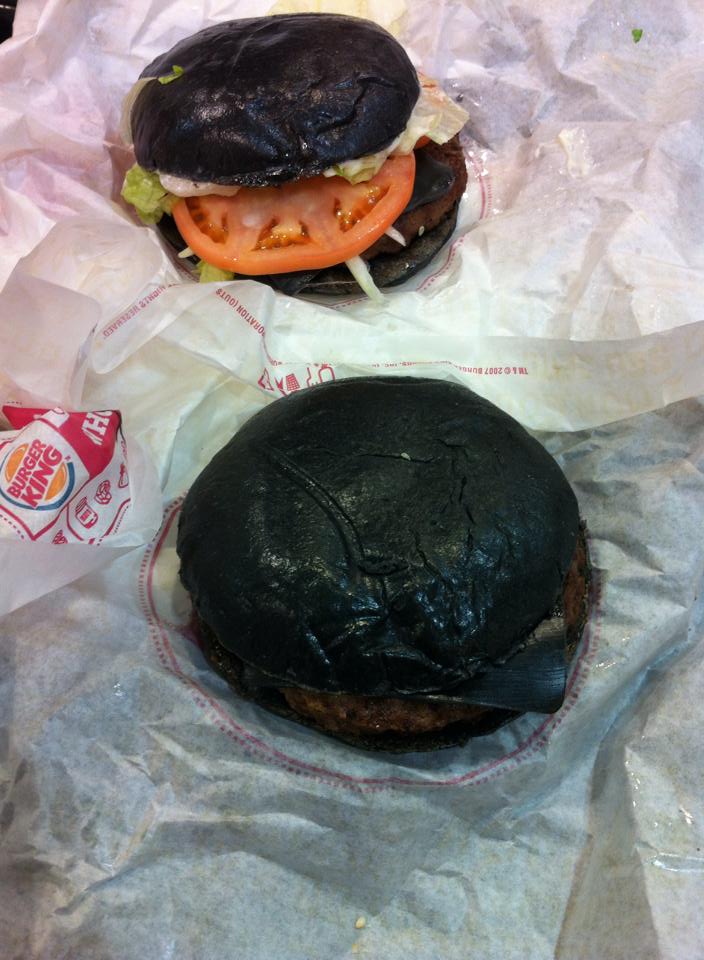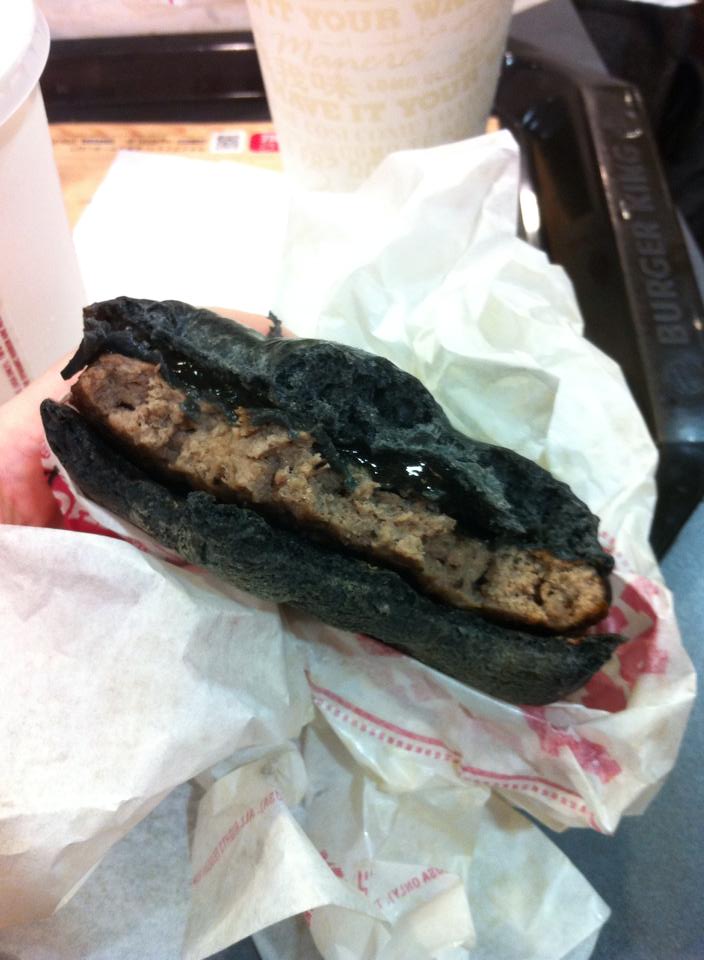 Sadly these burgers are no longer available (although I'm sure you can get the same taste from a normal looking one), but I'm hoping that they bring them back for Halloween again some time.