The Asahi Beer Hall: aka the golden turd
The Asahi Beer Hall, also known as the Superdry Hall, is famous for the huge golden 'Asahi Flame' (or Flamme d'Or) on top of the building. The Asahi Flame is affectionately referred to as 金のうんこ 'kin no unko' (the golden turd) and the building referred to as うんこビル 'unku-biru' (the poo building) by some locals.
Not only is Asahi is my second favourite beer (my #1 favourite being Carlton Draught – I'm an Aussie, after all), but I also love a bit of toilet humour, so the Asahi Beer Hall was always going to be on my list of places to visit in Tokyo.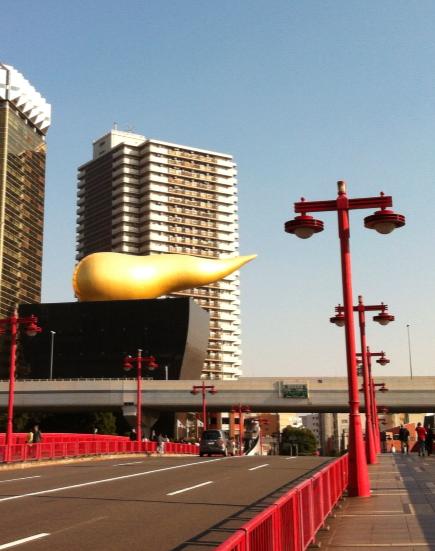 The Asahi Beer Hall is located across the Sumida River from Asakusa station.
For those with an interest in architecture, it was designed by French designer and architect Philippe Starck, completed in 1989 and opened in 1990. You can find his website and the page on Flamme d'Or here.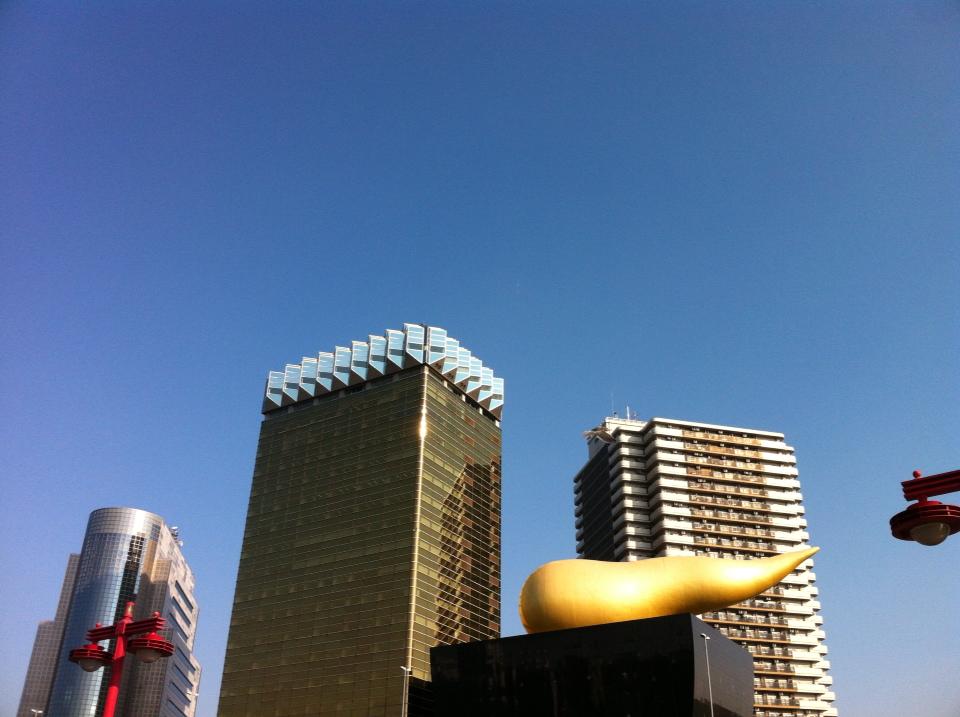 The golden building right next to it is the Asahi Breweries offices, and it's meant to look like a glass of beer.
I'm not sure why I took such awful photos – perhaps I was just overcome with excitement to finally be looking at the "the golden turd". Next time I visit, I hope to be able to do a tour of the beer hall, and perhaps take some nicer photos!
Top tip: If you'll note from the first photo that I took these shots from a footpath on the side of the road. If you cross over to the other side of the road, you'll get a MUCH nicer shot with a river in the foreground instead of the road. (Another reason why I need to visit again some time!)