Gonpachi Shibuya: all the food without the Kill Bill fuss
Have you heard of Gonpachi, with its most famous branch known as the Kill Bill restaurant? Gonpachi has seven branches in and around Tokyo. We recently checked out the Shibuya restaurant to order à la carte.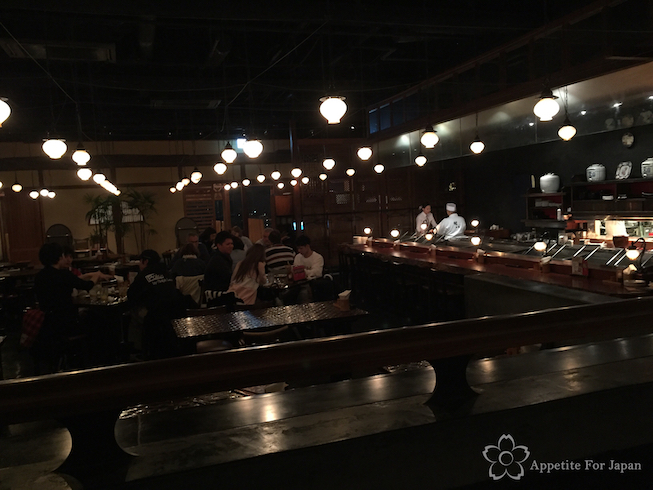 We have previously eaten at the Nishi-Azabu branch, known as the Kill Bill restaurant, and we enjoyed the food so much that we decided to visit the Shibuya restaurant. Seeing the restaurant that inspired the famous fight scene in Kill Bill was a novelty, but Gonpachi is much more than a gimmick, with genuinely delicious food.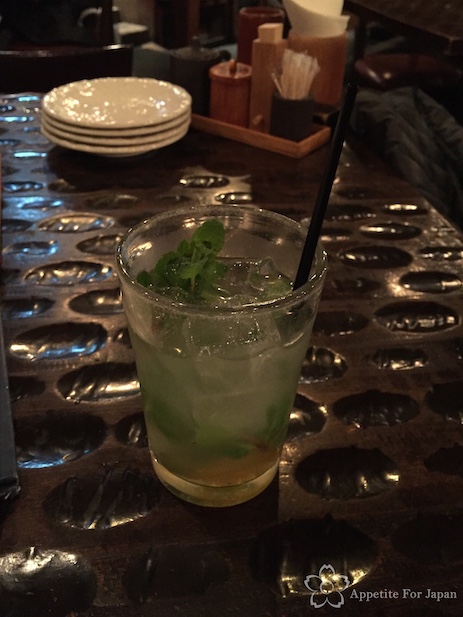 We started off with a cocktail each. A big fan of yuzu (a Japanese citrus fruit, which tastes a little like mandarin) and mojitos, I had to order the yuzu mojito (800 Yen). I ended up ordering it a second time, and my partner chose it for his second drink as well – it was that good.
You can find the drinks menu here.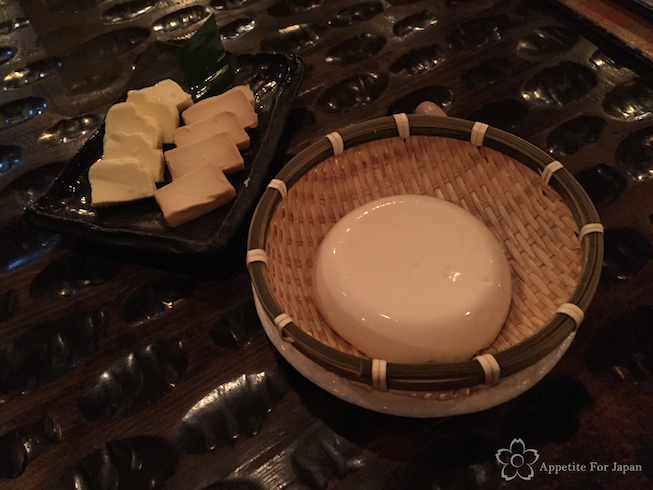 Having tried an amazing course menu at the Nishi-Azabu branch, we decided to order individual items off the menu this time – some from the course menu, and some new items too.
The above appetisers were okay, but I probably wouldn't order them again. On the left turned out to be basically two flavours of cream cheese (I think one was smoked), which was nothing to write home about. On the right is the 'zaru tofu', which is 'special' cold tofu in a bamboo basket (540 Yen). It just tasted like tofu.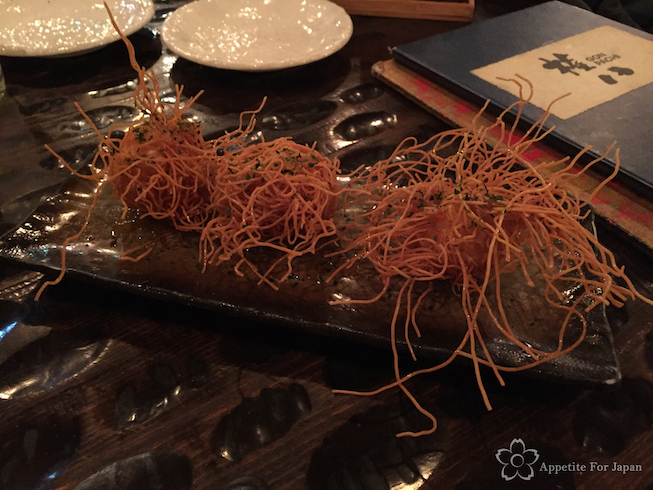 Above is a serving of 'ebi shinjyo', which is fried shrimp dumpling with yuzu sauce. We tried these as part of the course menu at the Nishi-Azabu branch and really enjoyed them, so we ordered them again.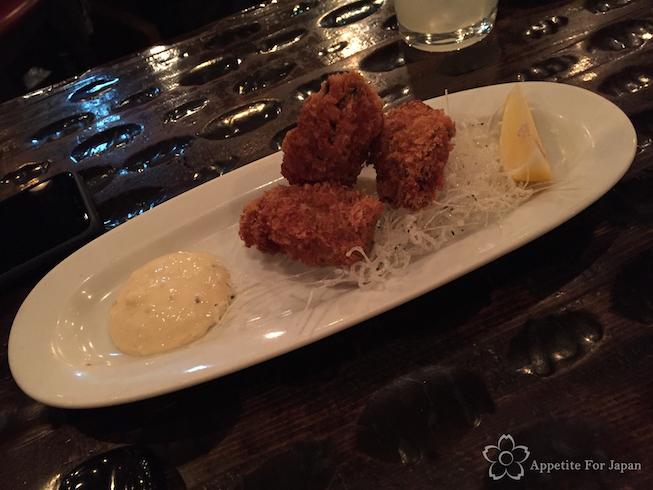 Above was, from memory, fried oysters, which my partner ordered. These were a seasonal menu item and are not always available.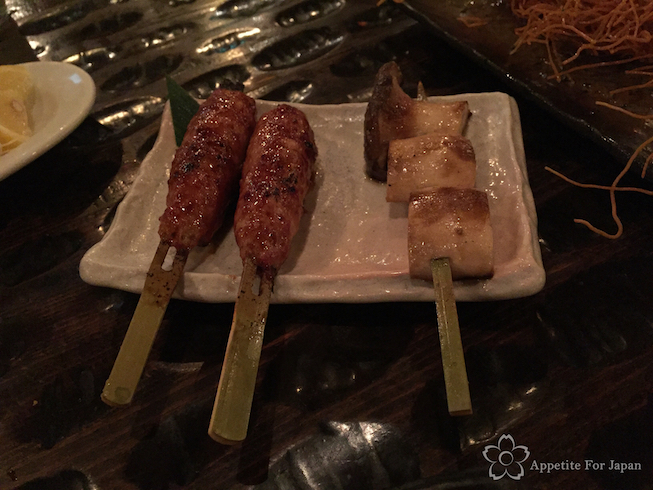 Something that Gonpachi does really well is skewers. My partner ordered the 'tsukuba' ground chicken sticks on the left (300 Yen each) and I ordered the 'eringi' mushroom skewer on the right (250 Yen each). I enjoyed the mushroom skewer so much that I ordered a second one afterwards (note that it was quite salty). The chicken skewers are also included in two of the three course menus.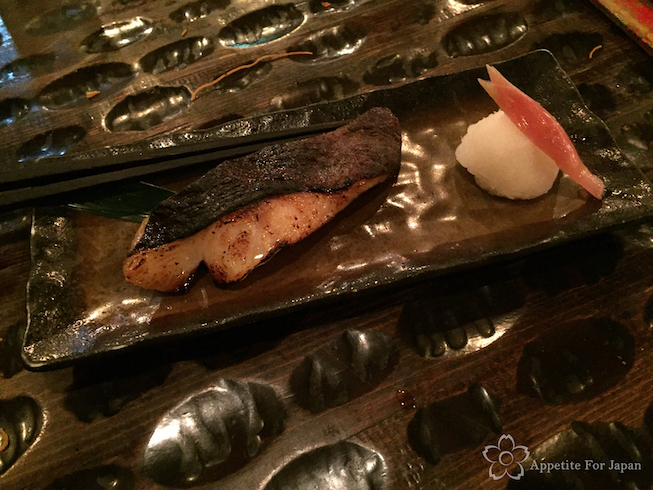 Above: Last but not least, 'gindara' – miso glazed back cod (1,580 Yen). Another dish that's included in one of the course menus. We enjoyed it so much at our previous Gonpachi visit that we had to order it again this time.
Would I recommend Gonpachi Shibuya?
Definitely! We went around 9pm, which meant that we were able to walk right in and get a table (they were only a few other tables of people at that time), but it meant that a lot of the dishes on the menu had sold out.
The à la carte menu can be found here, and the course menus can be found here. We had the 65,000 Yen per person course when we visited the Nishi-Azabu branch (which you can read about here).
There's also a counter section where you can order sushi. Japan being Japan, if you're at a table you can order anything but sushi, and if you're at a counter, you can only order sushi. We're planning to go back again at some point to try the sushi.
If you're planning to go around dinner time, I recommend that you make a reservation. You can reserve a table online here.
Website: https://gonpachi.jp/shibuya/
Address: 14F E.Space Tower 3-6 Maruyama-cho Shibuya-ku Tokyo (5-10 minutes' walk from Shibuya, 14 floors up via the glass elevator)
Phone: 03 5784 2011
Opening Hours: 11:30-27:30, Lunch 11:30-15:00 (Last order 27:00)