Gonpachi: The Kill Bill Restaurant in Tokyo
Gonpachi is a restaurant in the Tokyo district of Nishi-Azabu, Minato, famously known as the Kill Bill restaurant. We visited Gonpachi for dinner and those Kill Bill vibes.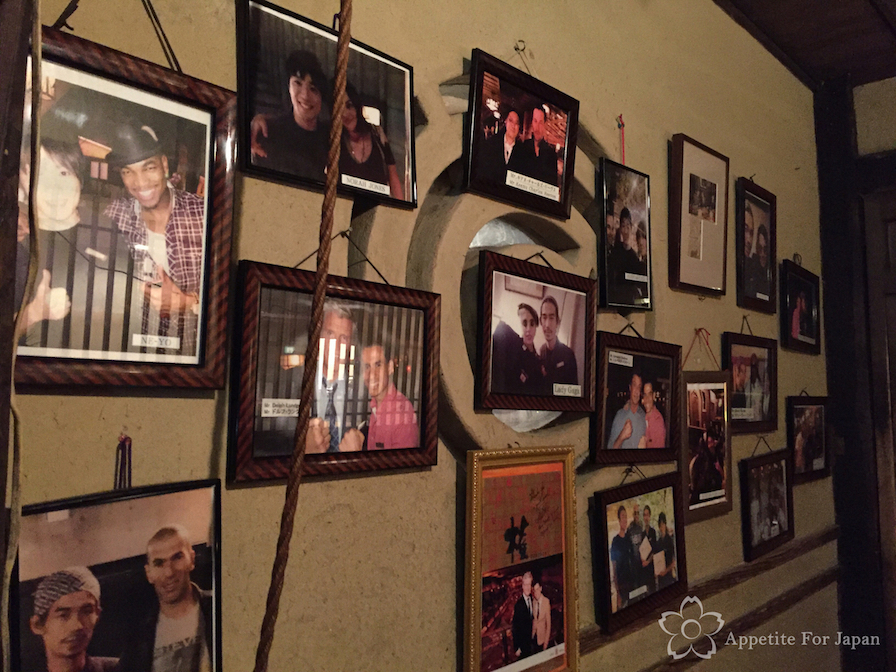 This is not a theme restaurant. Rather, it inspired the set for the famous fight scene in Quentin Tarantino's Kill Bill: Volume 1. As a result, Gonpachi is now famous in its own right, and has hosted many stars itself. Upon entering, you'll see framed photos of various famous people who have dined there, such as Lady Gaga and more than one US president.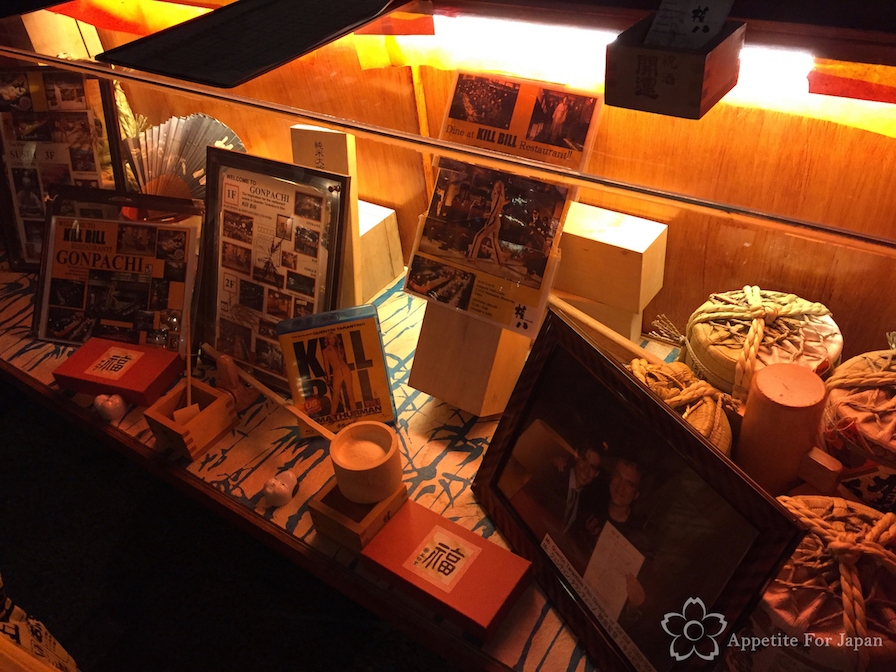 While you wait to be seated, you can peruse pictures and newspaper cuttings related to Kill Bill.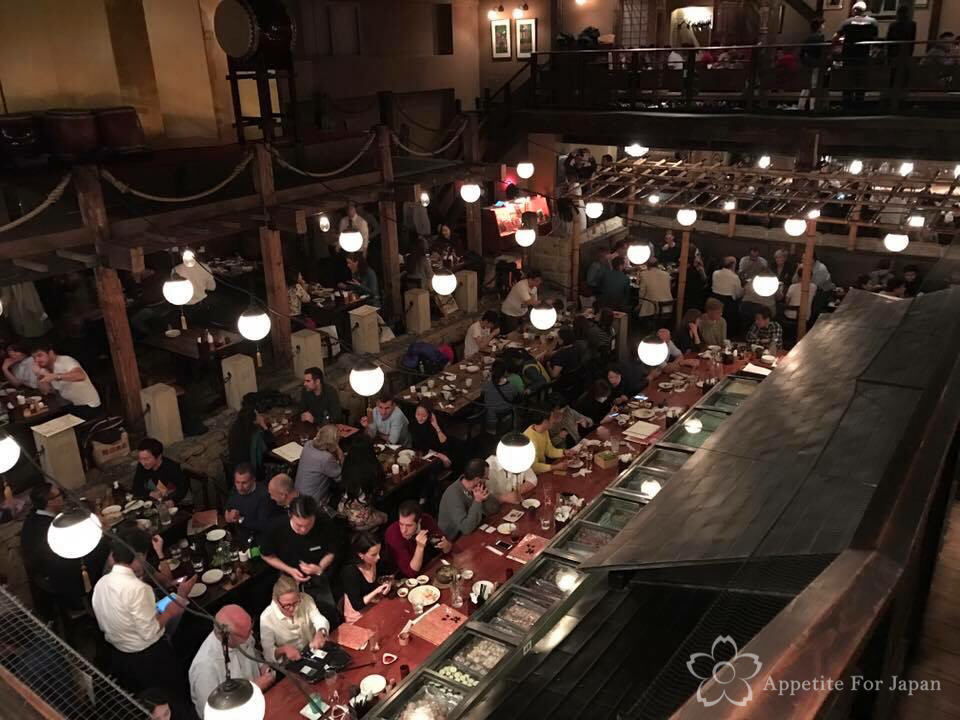 And there it is: the restaurant that inspired that famous fight scene in Kill Bill.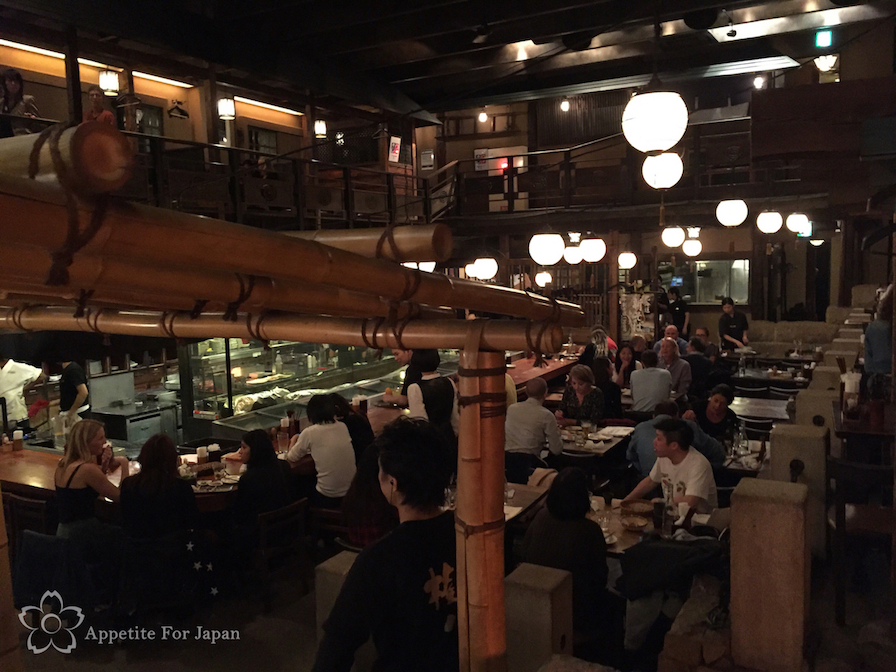 Downstairs is the main restaurant with the course menu and à la carte option. Upstairs is exclusively for sushi – and if the sashimi that we had with our course menu is anything to go by, it's probably great.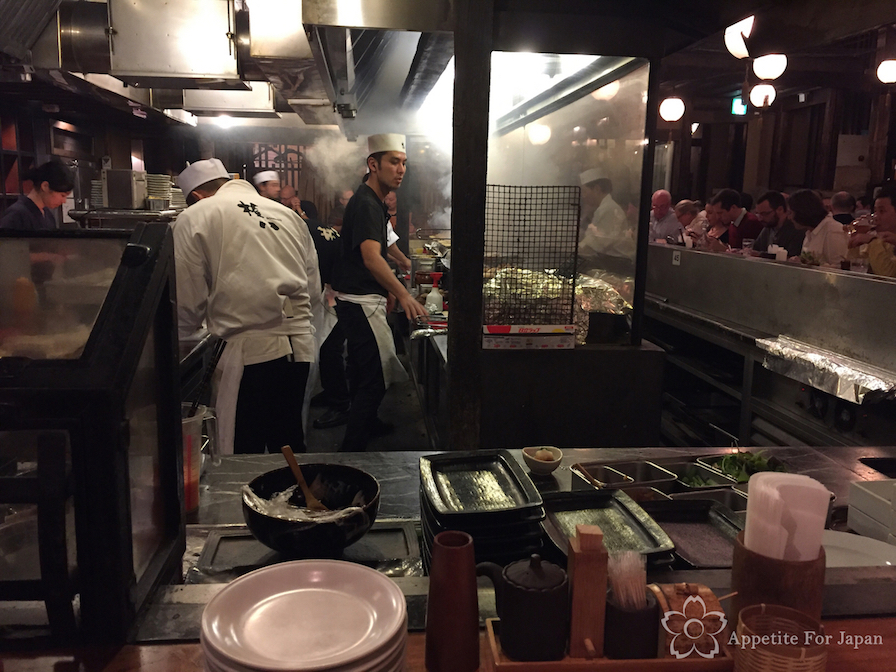 We were seated at the counter in front of the kitchen, where we enjoyed a set menu consisting of eight dishes, including dessert.
They have several course menus, which you can find here. We chose the second one, which is currently 6,500 Yen per person and consisted of a total of 10 different dishes (including dessert).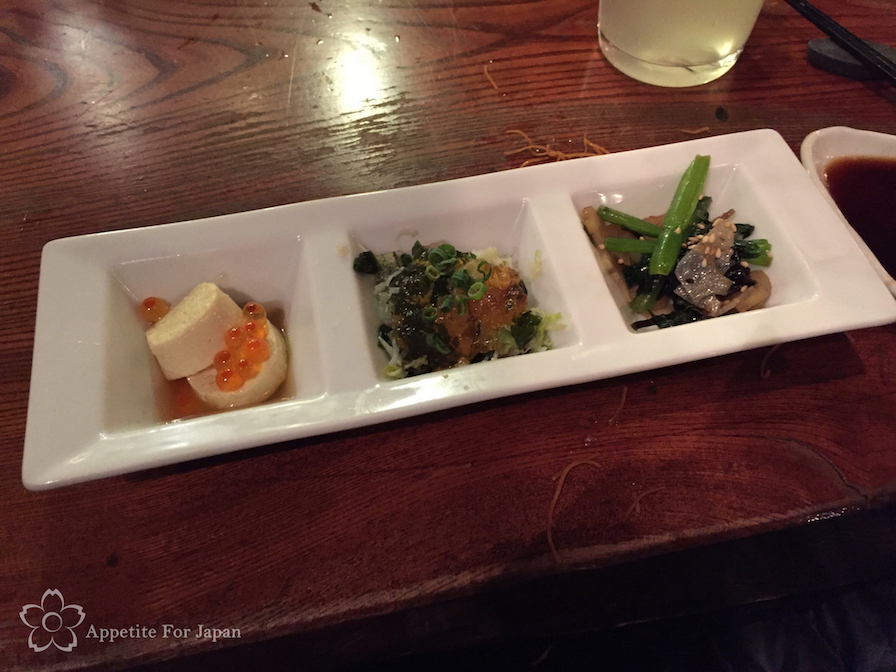 Above: This is simply known as '3 kinds of appetizers'. They were all delicious.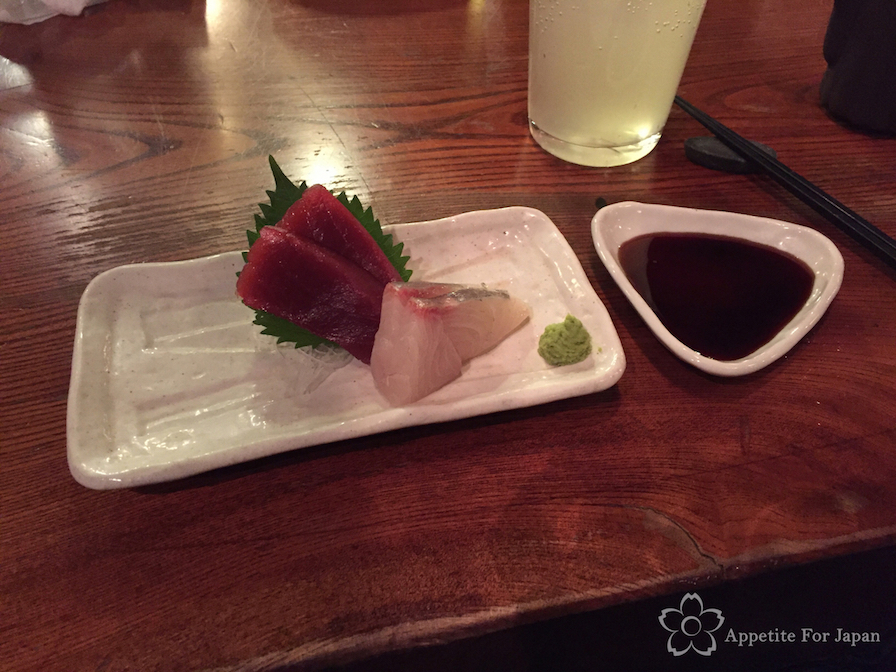 Above: Sashimi – it was great.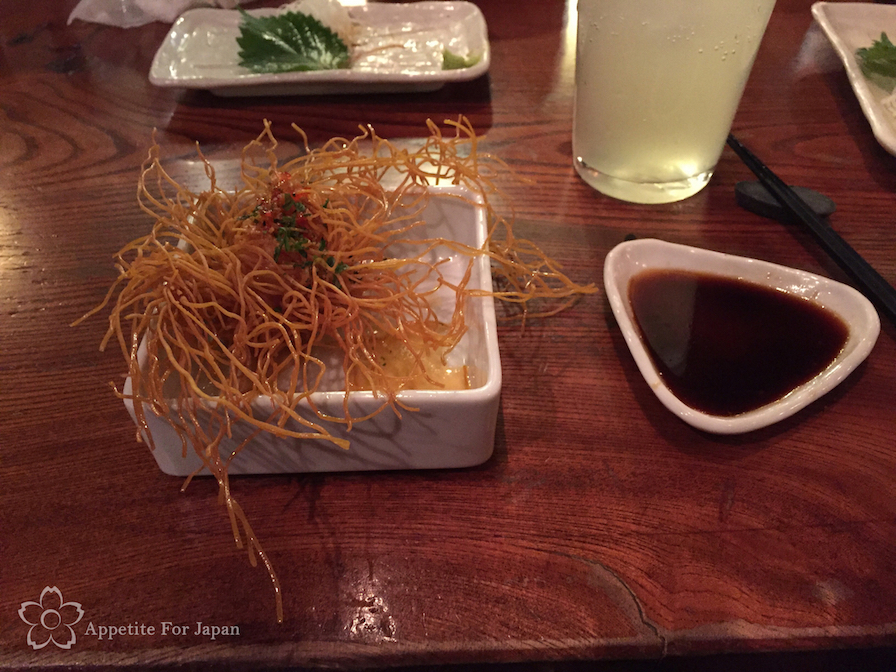 Above: Ebi Shinjo – a rather fancy looking shrimp/prawn dumpling.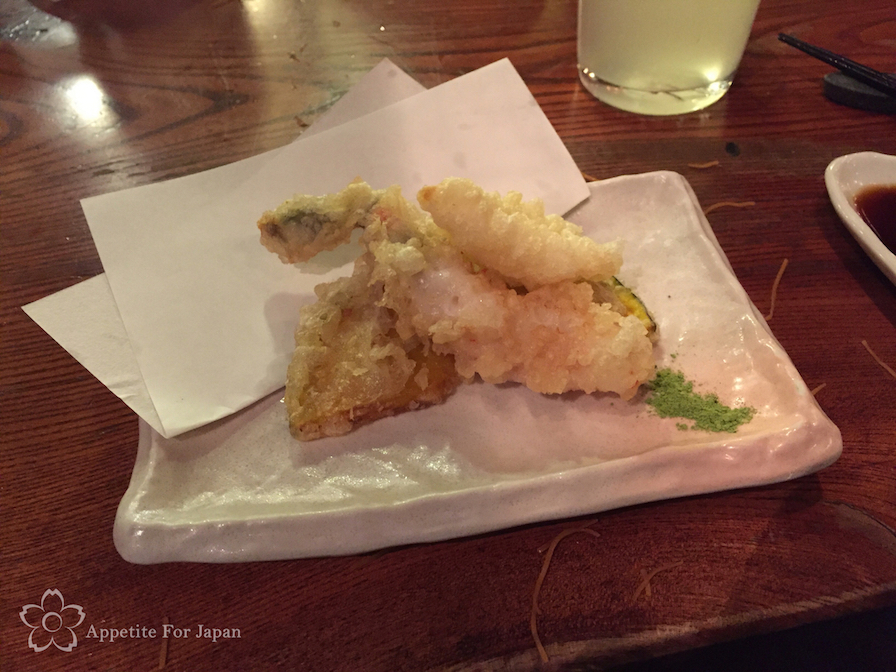 Above: Tempura – shrimp and vegetables.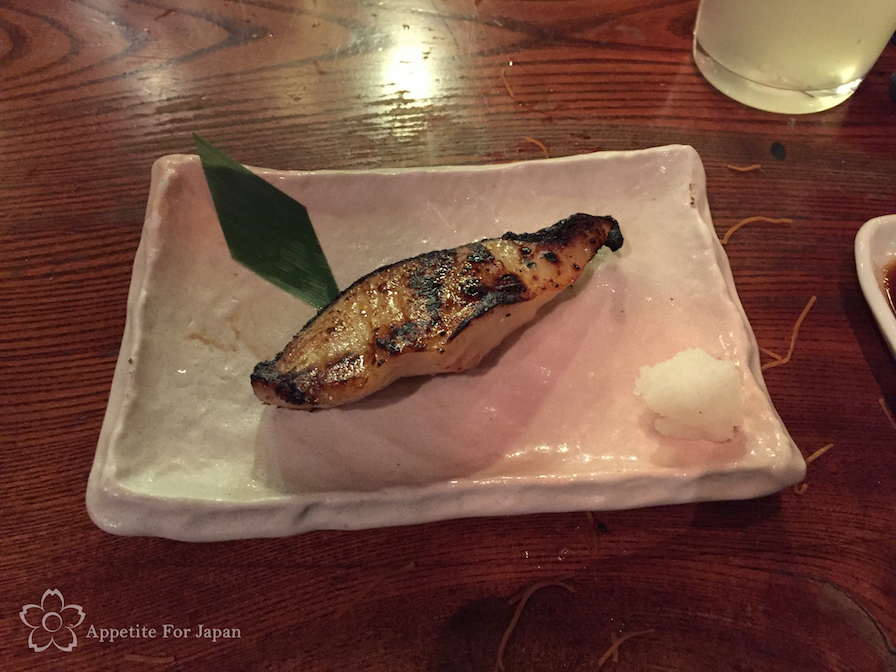 Above: Grilled black cod marinated in saikyo miso – this was amazing.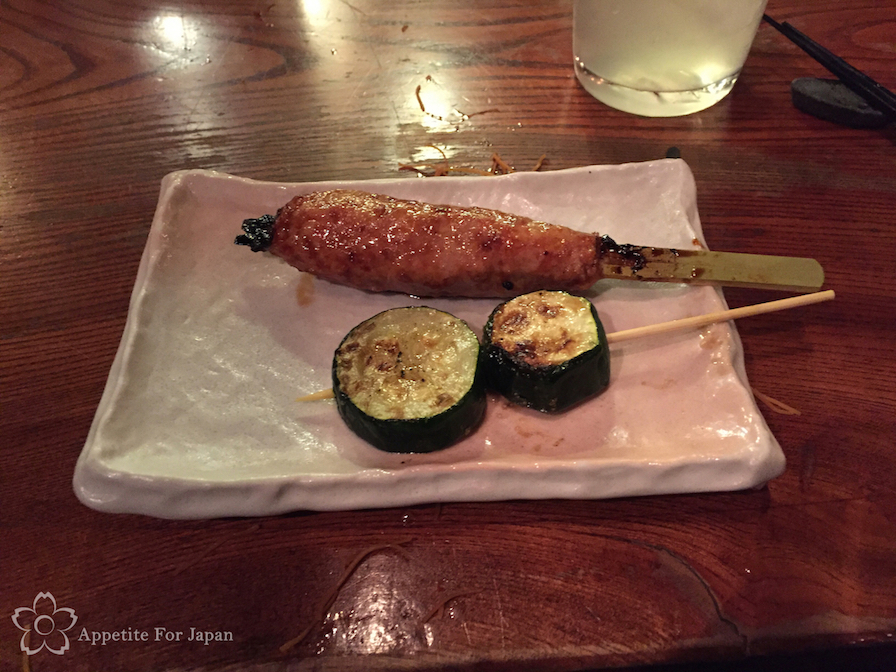 Above: Assortment of skewers.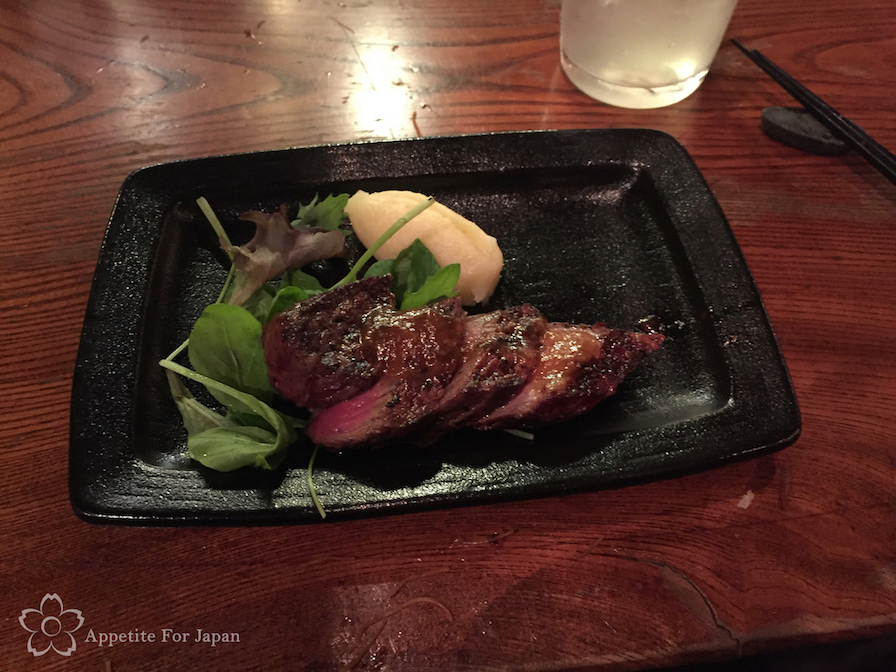 Above: Wagyu beef – another winner.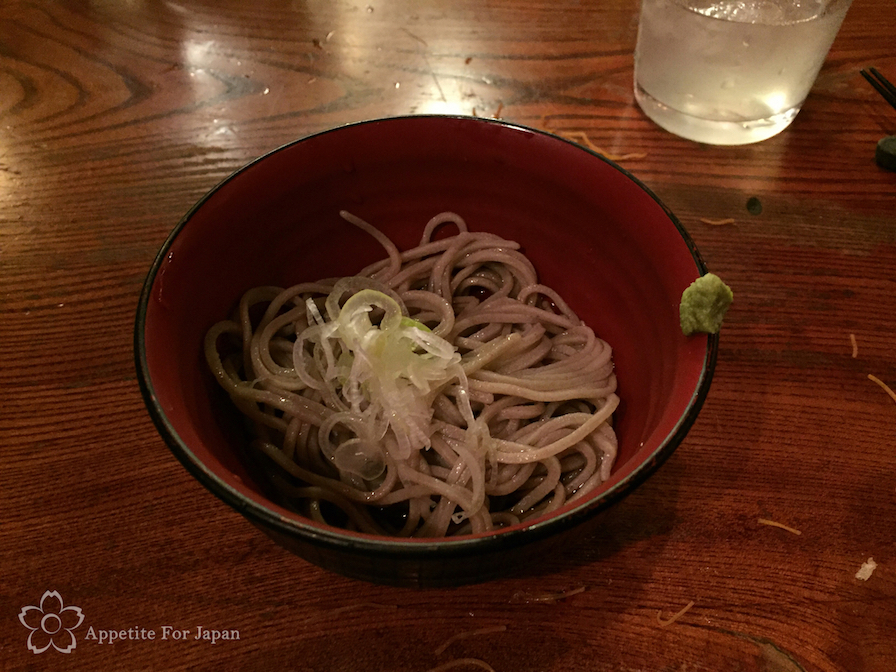 Above: Cold buckwheat noodle (soba).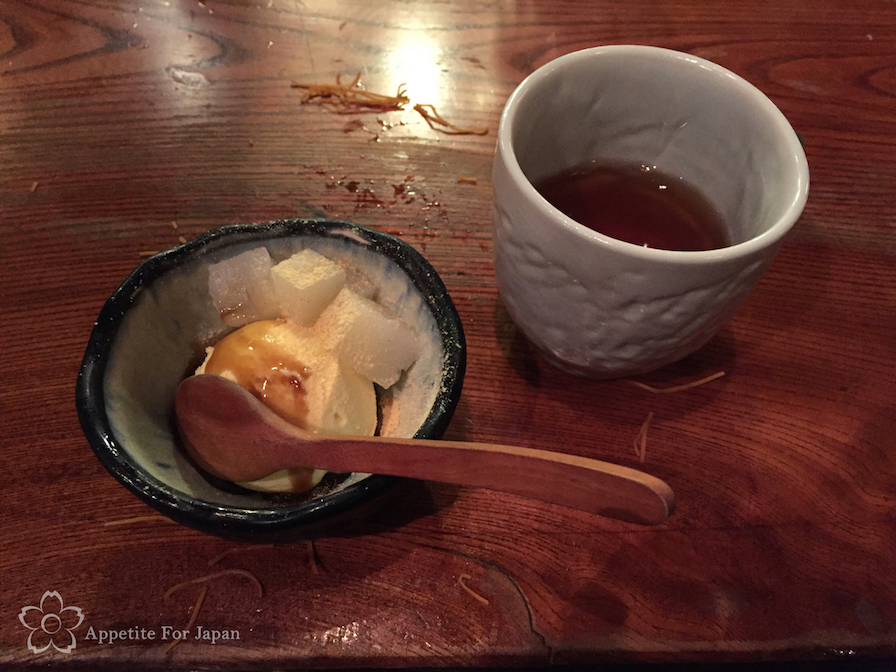 Above: Dessert – ice-cream with mochi.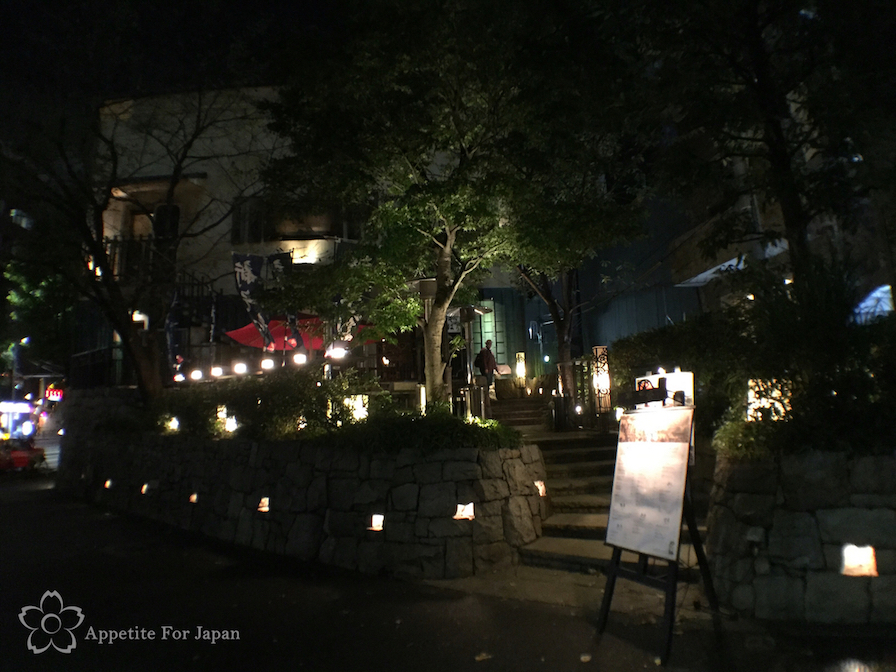 I highly recommend making a reservation if you want to eat dinner at Gonpachi. Reservations can be made online here. Apparently reservations are not necessary for lunch – and if you're looking to save money, the lunch sets are similar and significantly cheaper. Some nights they have a Japanese drumming performance. This doesn't happen every night.
Note: There is more than one Gonpachi in this restaurant group, so if you're looking for the Kill Bill restaurant, make sure you're going to the Nishi-Azabu branch!
Would I recommend Gonpachi?
Yes, I would definitely recommend Gonpachi! If you're a Tarantino fan, then you'll probably want to check it out, but the food itself is good enough that I'd recommend it even if it didn't look like the set of a scene from Kill Bill. We have since visited the Shibuya branch just for the food.
Website: https://gonpachi.jp/nishi-azabu/
Address: 1F/2F 1-13-11 Nishi-Azabu, Minato-ku, Tokyo (about 10 minutes' walk from Roppongi Station)
Phone: 03 5771 0170
Opening Hours: 11:30-27:30, Lunch 11:30-15:00 (Last order food 26:45, last order drinks 27:00)