Long! Longer!! Longest!!! Harajuku's kawaii food gets even crazier
If you're looking for your kawaii fix, you're probably going to visit Harajuku. And if you're looking for the craziest kawaii food, you'll definitely want to stop by Long! Longer!! Longest!!!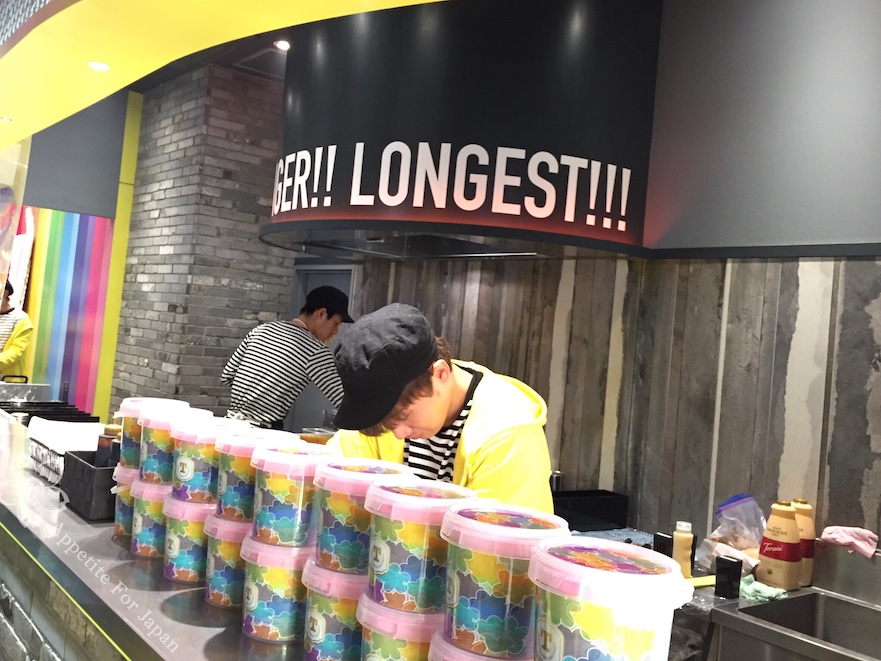 Long! Longer!! Longest!!! is a simple concept. They sell three types of treats: rainbow fairy floss (cotton candy, for my American readers), tornado potato and churros.
Each item comes in three sizes. But when we got there, the long and/or longer (that is, small and/or medium) versions were "sold out". Except that the "sold out" stickers weren't just stuck onto the menu; they were printed and laminated that way. So I'm not convinced that they ever actually sell all three sizes. But whatever, as if you'd want anything but the longest of each thing, right?!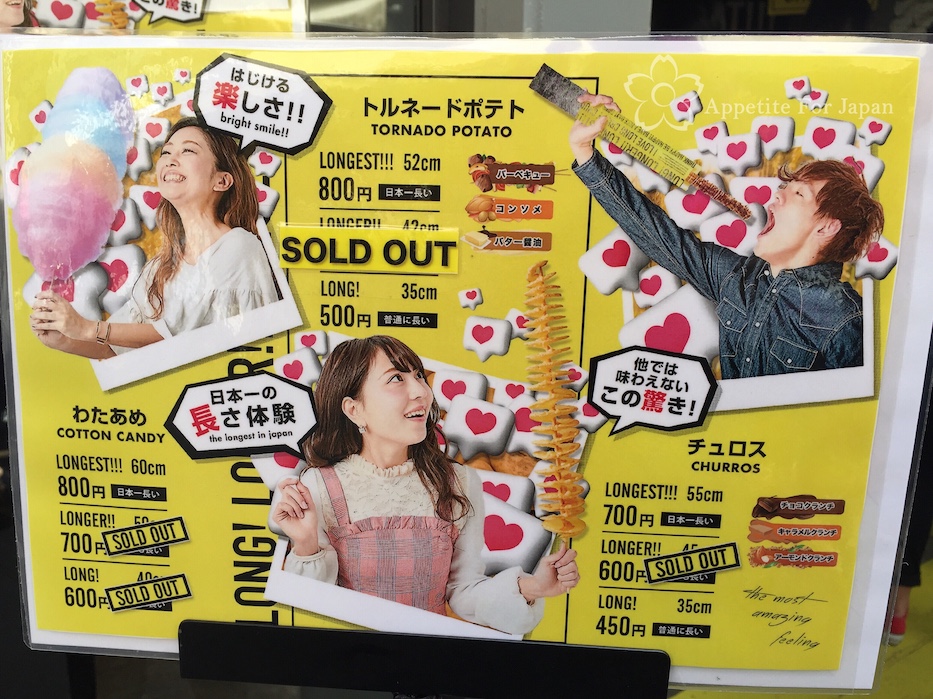 The tornado potato (aka potato on a stick, potato spiral, curly fry on a stick, etc) comes with a choice of three different seasonings. The guy at the counter told us that the butter version was the most popular, so that's what we tried. I have to say, it was hands down the best potato on a stick we've ever eaten. So buttery, so salty, and also sweet at the same time. If not for the length of the queue, we would have been tempted to go back and order another one. Below is the 52cm 'longest' version (800 Yen – expensive but delicious).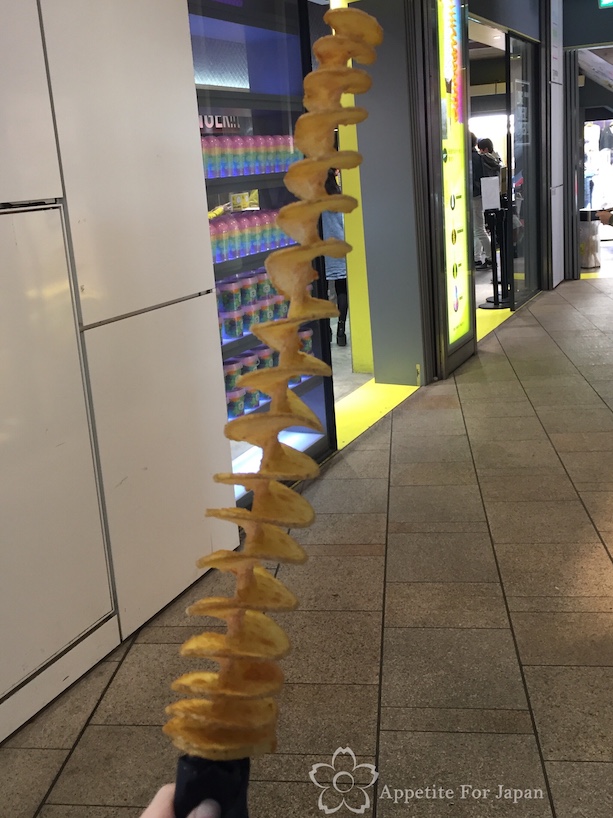 And now onto the whole reason for my visit: the 60cm rainbow cotton candy, each colour a different flavour (800 Yen). I've had the giant, rainbow fairy floss from Totti Candy Factory before, so I knew what to expect. And yes, it did indeed live up to my expectations. 60cm of rainbow, sugary goodness! Did I mention that I love fairy floss (that's what we call it in Australia)? Don't tell my dentist, but I don't think I can ever go to Harajuku without stopping by either Totti Candy Factory or Long! Longer!! Longest!!!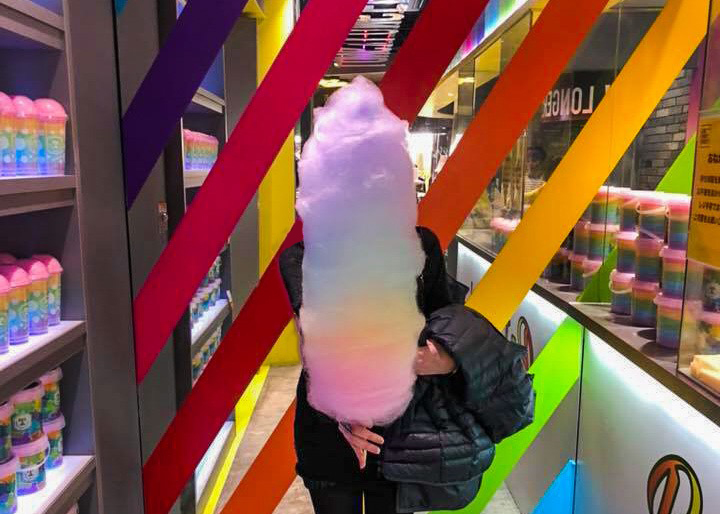 Would I recommend Long! Longer!! Longest!!!?
If you like cotton candy/fairy floss, potato on a stick or churros – and you like them in large quantities – then yes! Especially if you have a sweet tooth, because even the tornado potato flavour we chose was sweet! The cotton candy was the best I've ever eaten (equal to Totti Candy Factory, which is easy given that it's the same company), and so too was the tornado potato. I will definitely be back, and next time my partner and I will probably pig out and eat entire sticks of fairy floss and potatoes ourselves!
Harajuku gets extremely crowded, so we went first thing in the morning on a weekday. We thought we were getting there in time for the shop to open, but it had already opened before we arrived, and the line was long (!), getting longer (!!), and heading toward being the longest (!!!) line in Takeshita Dori. So be prepared to queue for these crazy, delicious snacks!
How to get to Long! Longer!! Longest!!!:
Exit Harajuku Station, cross the road and head straight into Takeshita Dori (Takeshita Street). Long! Longer!! Longest!!! is about halfway down the street, on your right. Look for the kawaii, colourful building called Cute Cube. It's on the ground floor, kind of behind the building (don't worry, you won't miss it; just look for the queue of people!).
Website: https://longest.jp
Address: Tucked behind the first floor of Cute Cube, Takeshita Dori (Takeshita Street), Harajuku
Phone: 03 6804 3761
Opening Hours: 10:00 – 20:00