Kirin Ichiban-shibori Garden Brewery Experience: a beer garden in Shibuya
The Kirin Ichiban-shibori Garden Brewery Experience is/was a mobile Kirin beer garden located in Shibuya. We stumbled upon it whilst looking for Ivorish (an amazing French toast cafe which I'll write about in a future post) during our trip in October/November 2014. Being a 'mobile' beer garden, I'm not sure how long it was there for, but with the weather still warm when we visited, it was a welcome find for an evening drink.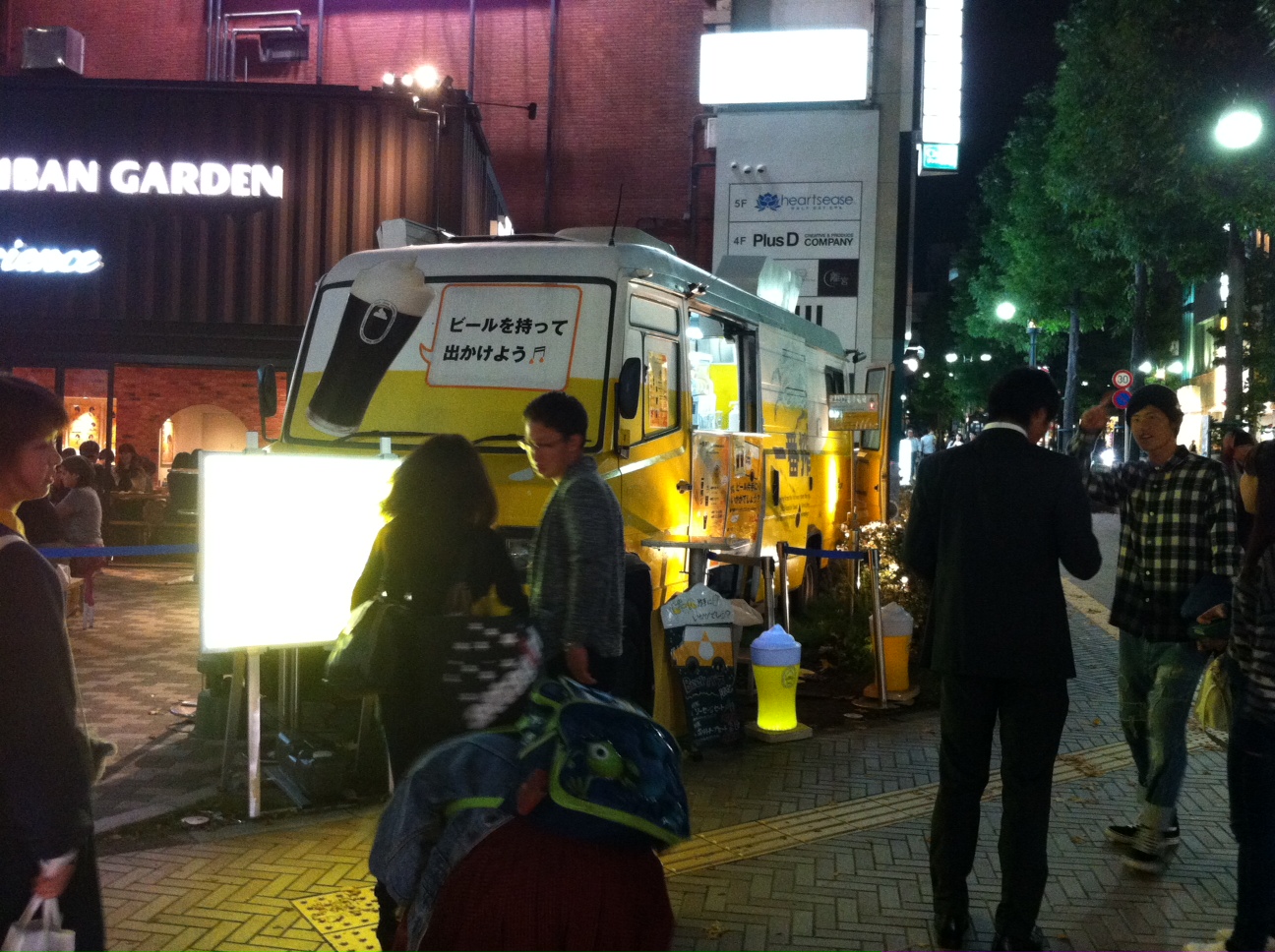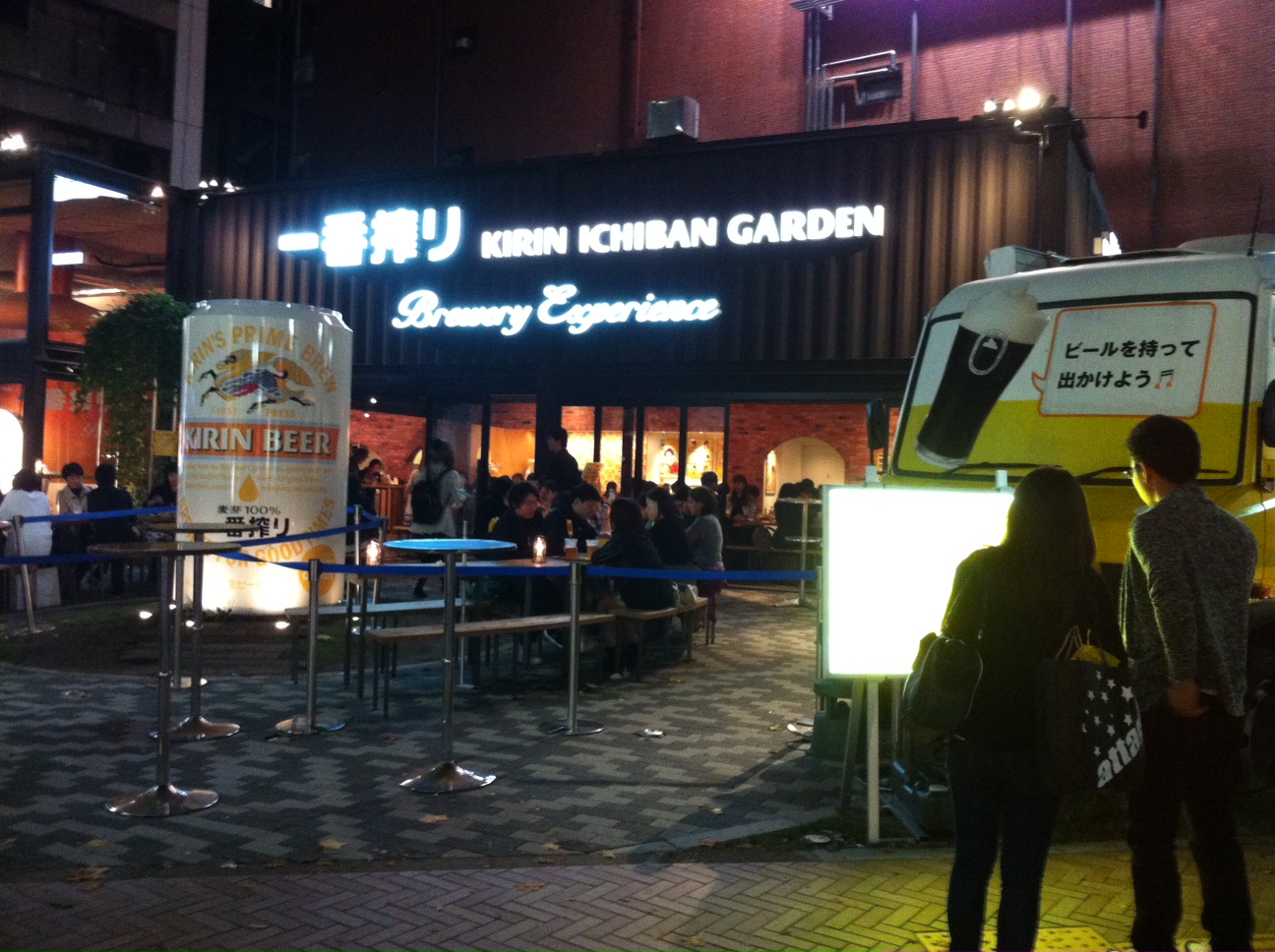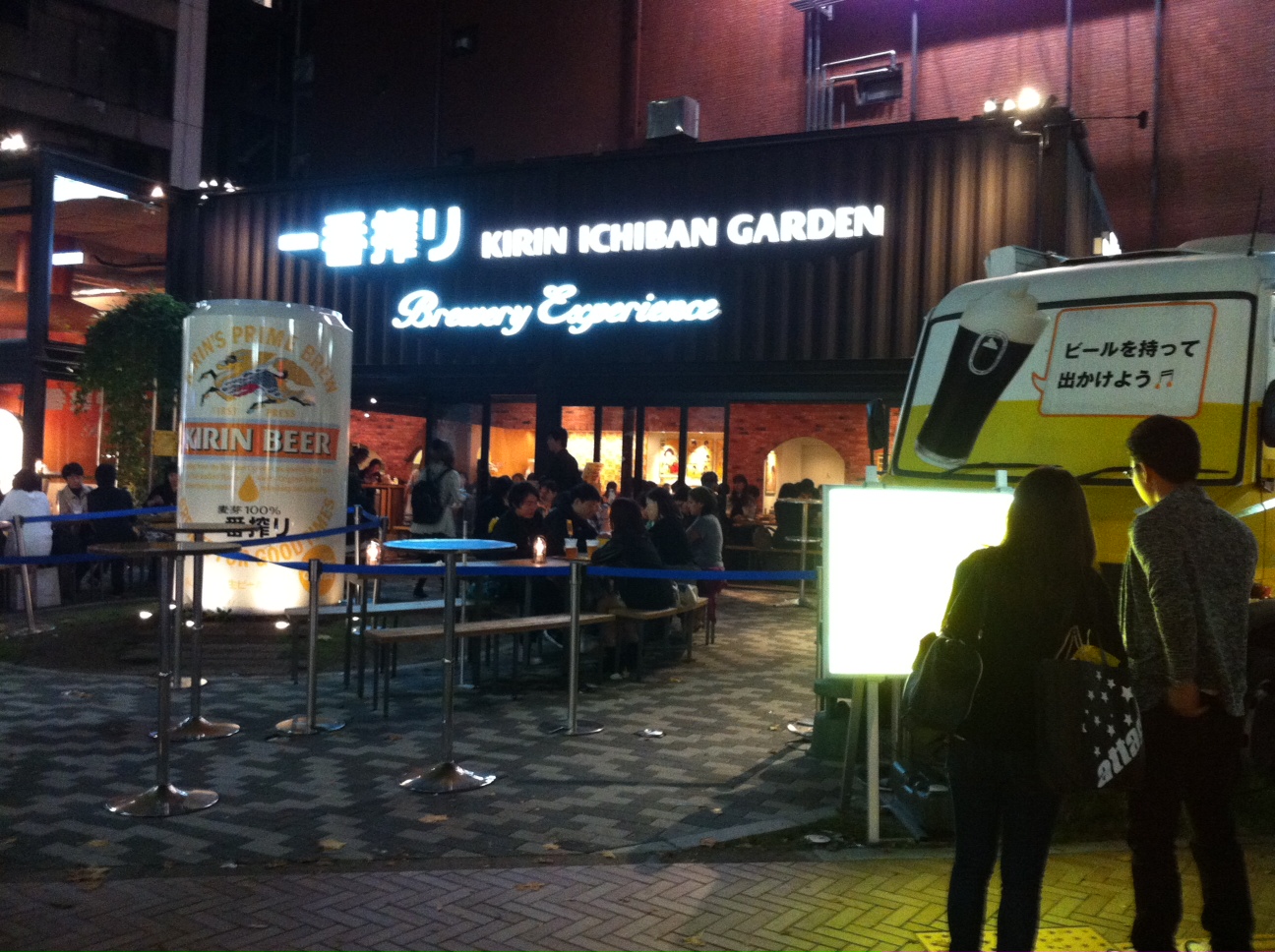 When we lined up to get in, there was no queue. They were meant to have directed us to a room before going into the part where you find a table, but they didn't… so we went and found a table and started to discuss which beers we might try. Next thing, a friendly security guard in a suit came and explained that we had to watch a 3 minute movie about Kirin beer beer before we could stand in this area and order beer. He was nice about it, but it was also clear that we HAD to watch the movie first. No movie = no beer. Non-negotiable. They never bend the rules in Japan (even if they did forget to direct us to the theatre room at first).
So we followed him into the small theater where we watched the 3 minute video about Kirin beer, before lining up to order drinks. The movie had subtitles so we could easily follow it. And hey, we learnt a little about how Kirin beer is made.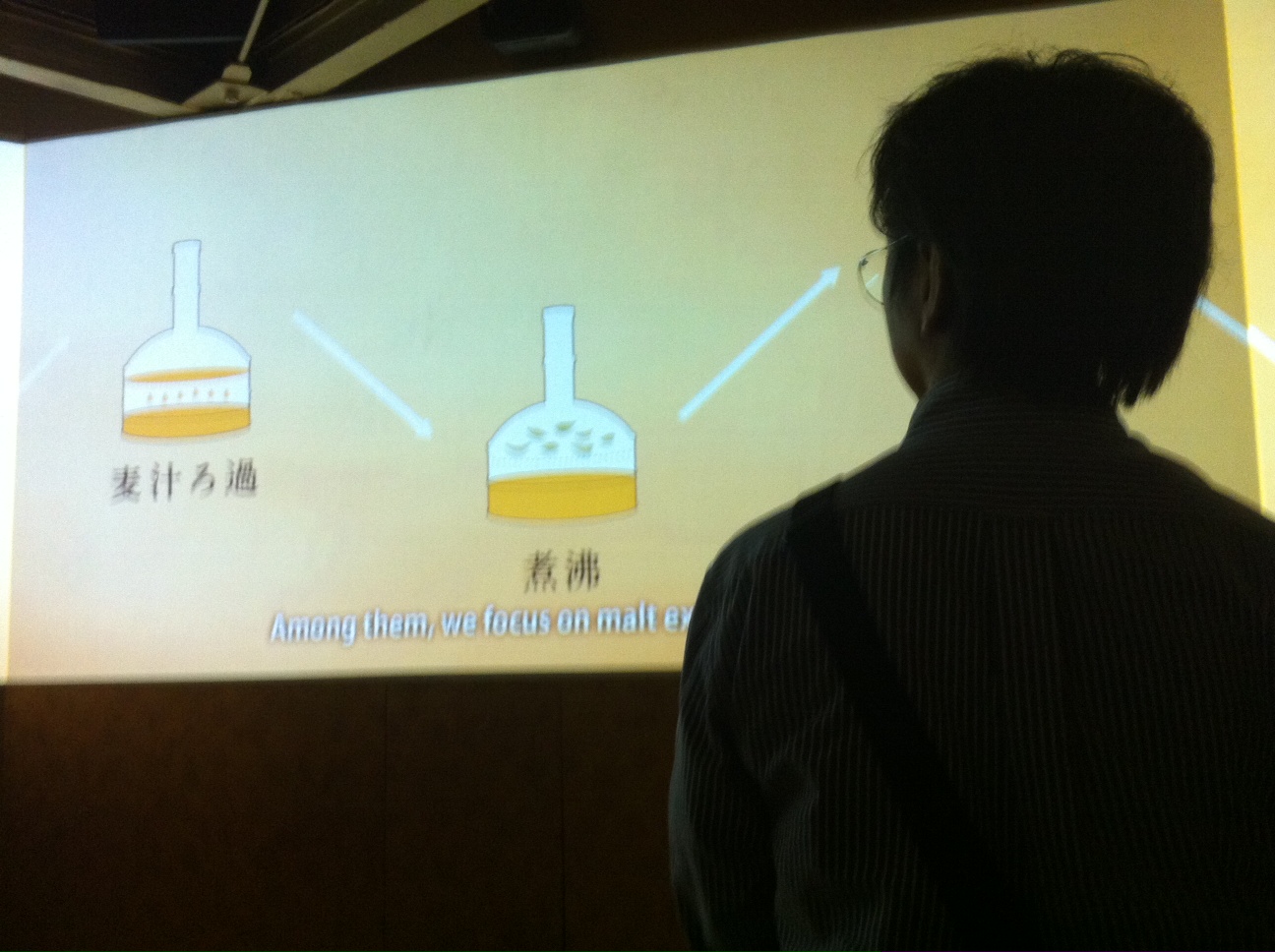 From memory the movie that we watched was a lot like the one (it could even be the same video) on the Kirin website: http://www.kirinichiban.com/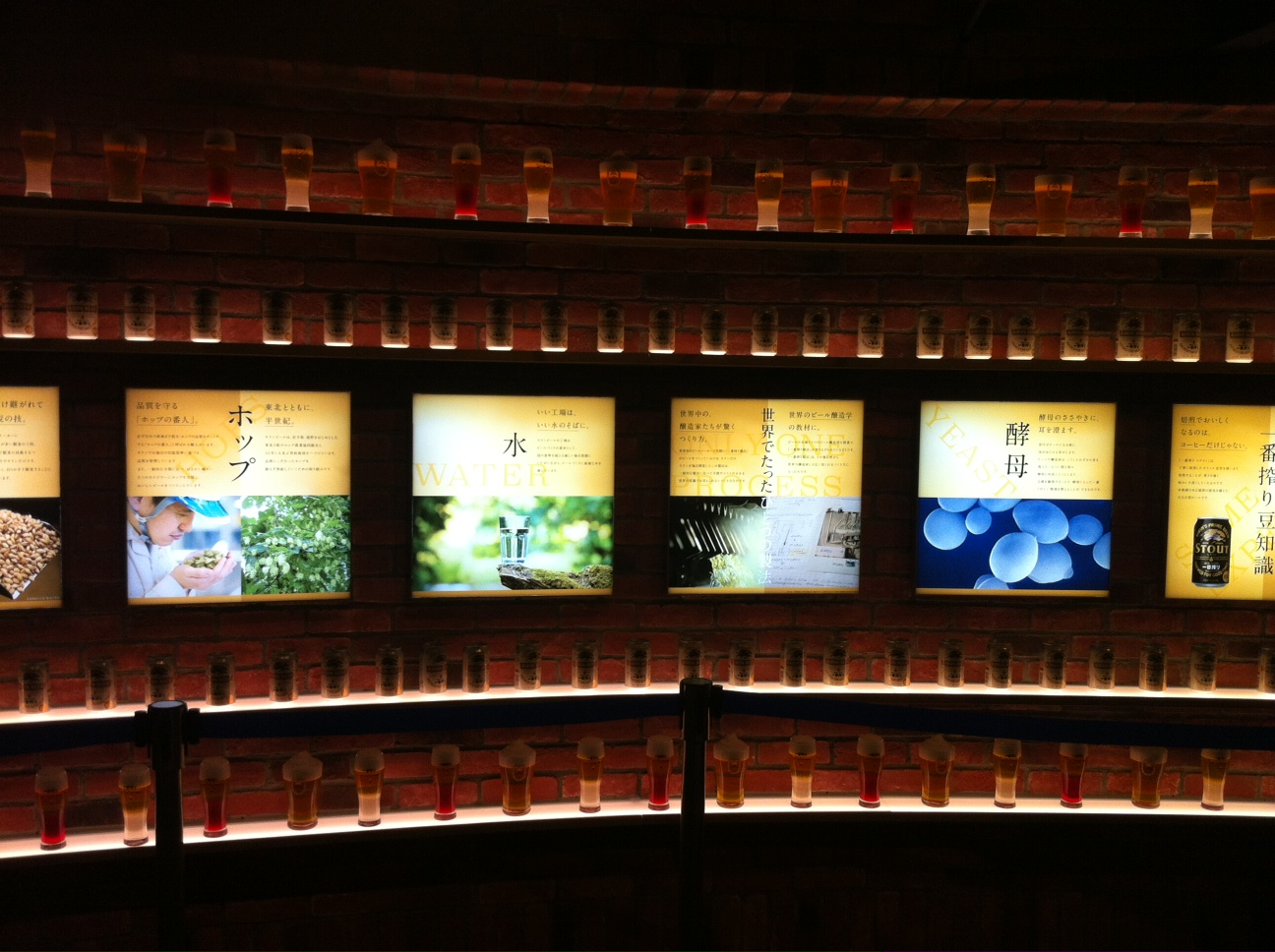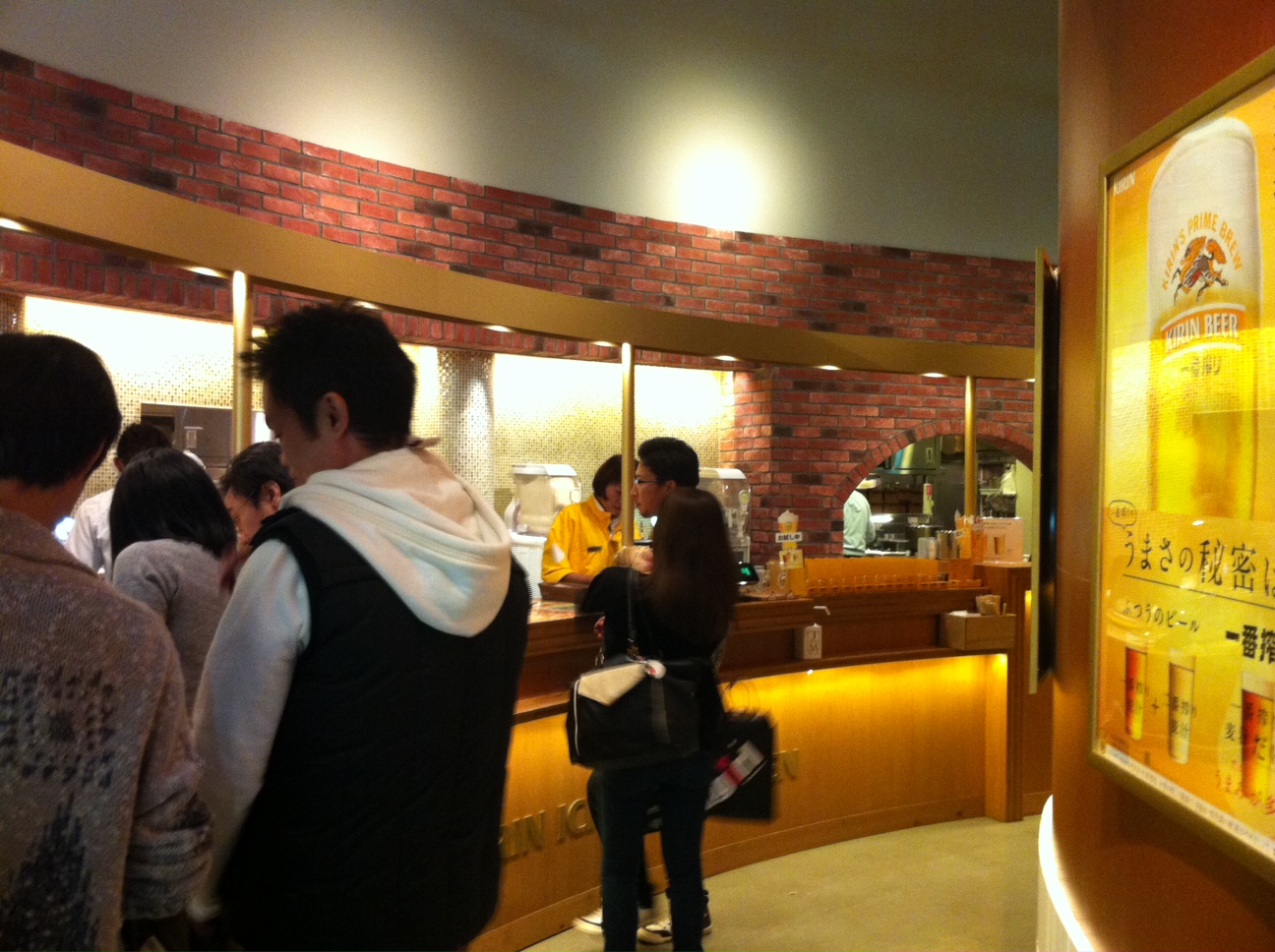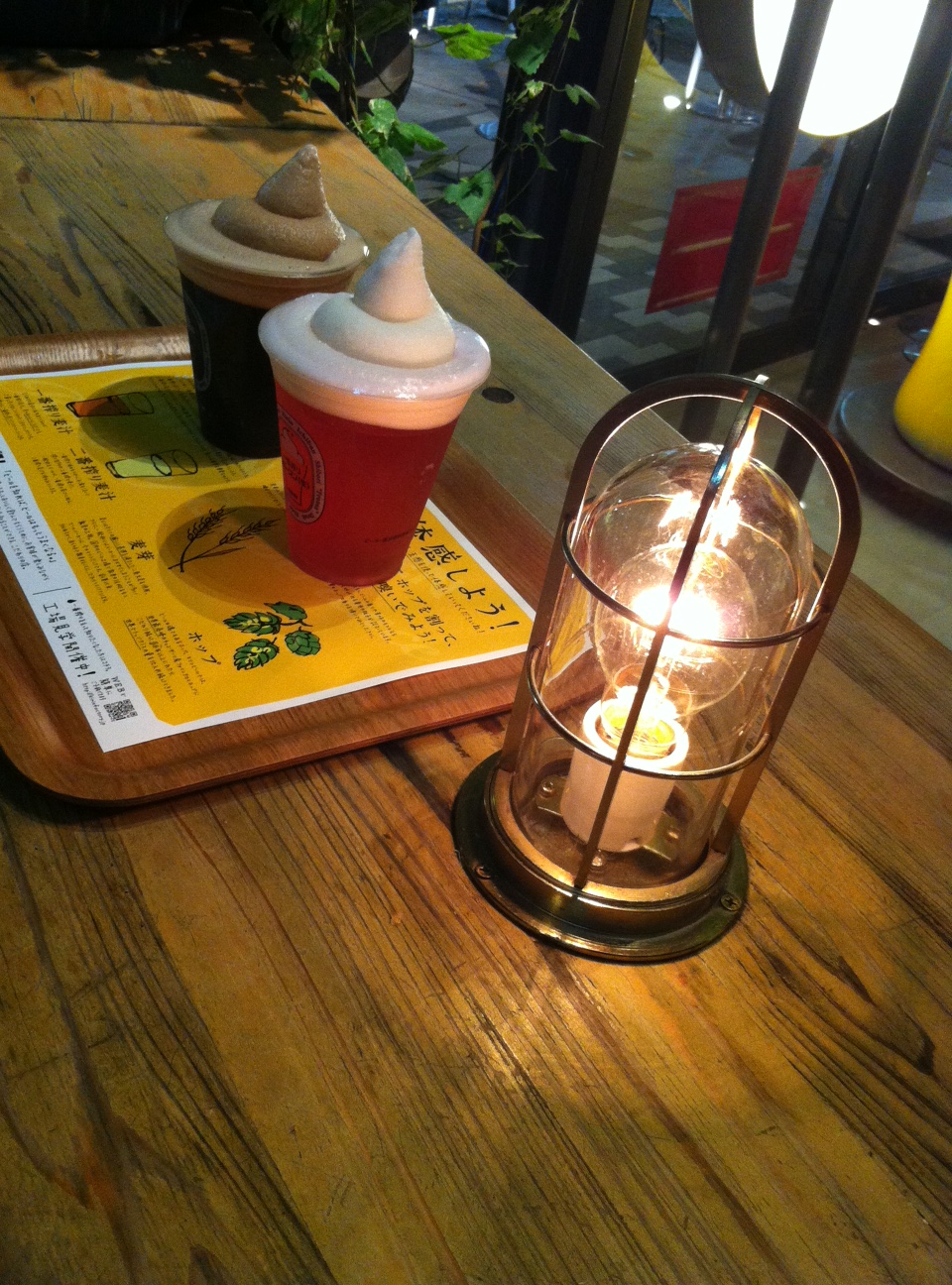 I ordered a banana flavoured beer and my partner ordered a grape one. Basically it's Kirin beer with some kind of frozen, flavoured beer (like a slurpy/slushy) on top. It was interesting. Once we tried our beers, we remembered why we don't tend to drink Kirin. Like most beer, you either like it or you don't. We're Asahi drinkers, so it simply wasn't really our taste. Or maybe it's because frozen beer is just not all that nice. I'm not sure.
Then it started to rain and we were outside so we gave up and ate another Kuro Burger from Burger King before we headed toward Planetarium Bar where we had a reservation. Oh well, we saw the movie and tried the beer so we still had the 'experience'.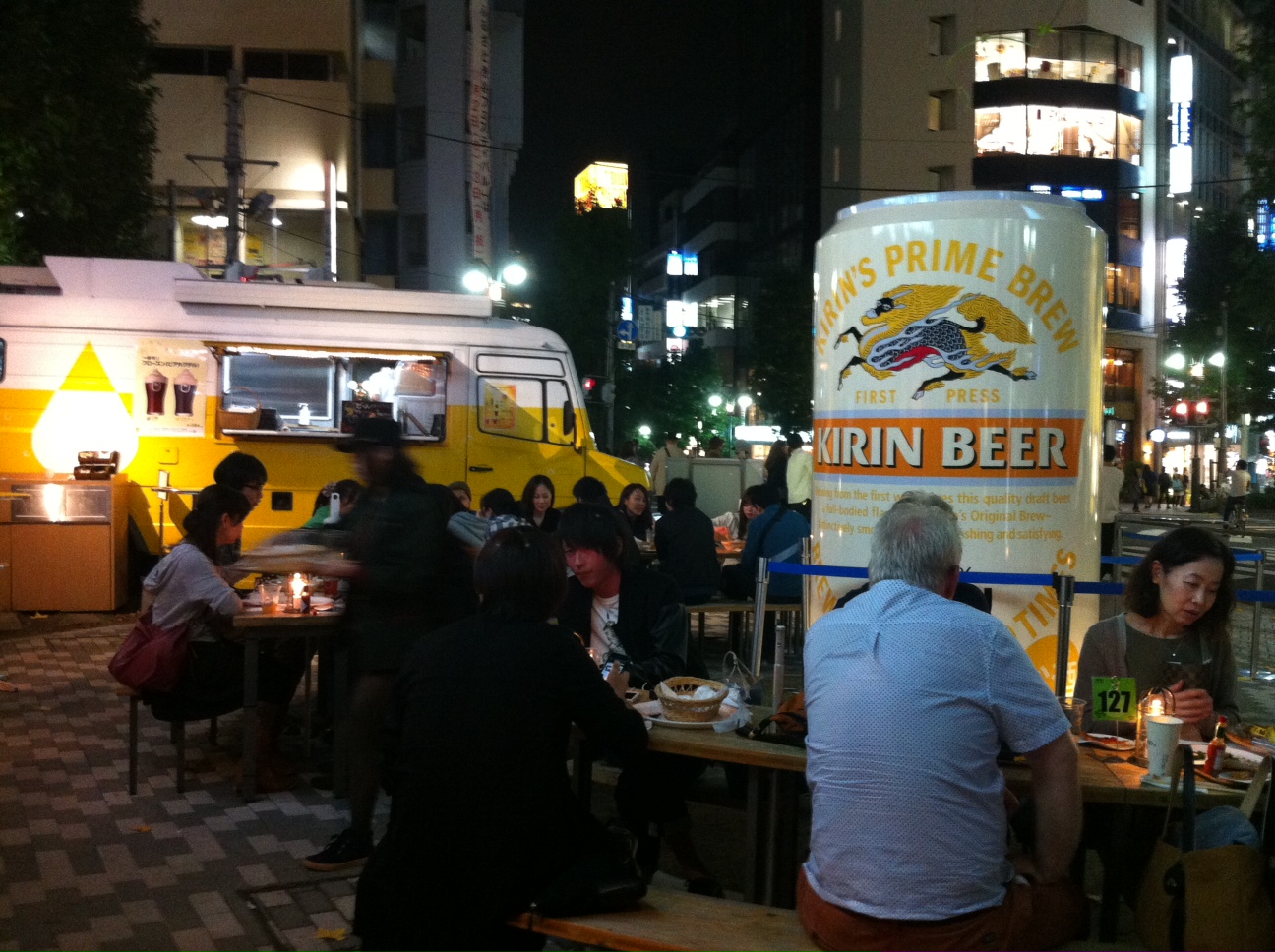 If you like Kirin beer, I would definitely recommend it. You can order food too, so on a nice evening this would probably be great. I think the Kirin beer gardens must move around every now and then so keep an eye out for one.